Journal of Islamic Criminal Law
Jarimah: Islamic Criminal Law is a peer reviewed journal published quarter annual by Faculty of Law, UIN Syarif Hidayatullah Jakarta, Indonesia. JICL is intended to be the journal for publishing of results of research on law both empirical and normative study, especially in contemporary  Criminal legal issues.
This journal aims primarly to facilitate and provide a forum for legal scholars and professional on discussing and promoting current developments on legal issues around the world. JICL published excusively in English, and the Review seeks to expand the boundaries of Indonesian legal discourses to access English-speaking contributors and readers all over the world. The Review, hence, welcomes contributions from international legal scholars and professionals as well as from representatives of courts, executive authorities, government, and agencies of development cooperation.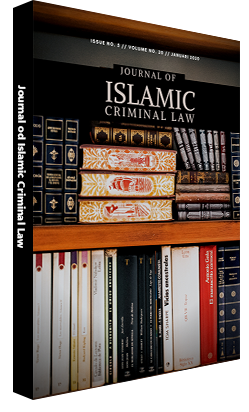 No announcements have been published.