JURNAL INDO-ISLAMIKA
Jurnal Indo-Islamika is an Indonesian Islamic Journal published twice a year (June and December) by the Graduate School of UIN Syarif Hidayatullah Jakarta. Specifically, this journal contains writings on multidisciplinary studies of Indonesian Islam from the perspectives of scholars, scientists and scholars.
Jurnal Indo-Islamika has become a Crossref Member since the year 2011. Therefore, all articles published by the Journal will have unique DOI number.
P-ISSN: 2088-9445
E-ISSN: 2723-1135
Indo-Islamika Template is available for download here
Article Sample is available for download here
It is suggested the use of a reference manager, MENDELEY and ZOTERO
View Journal | Current Issue | Register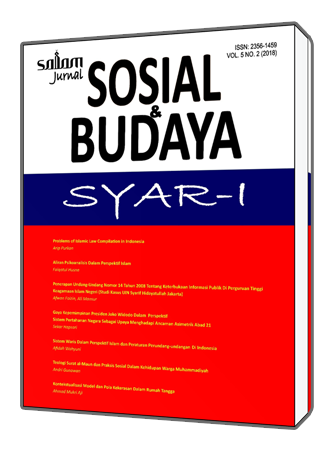 SALAM: Jurnal Sosial dan Budaya Syar-i
SALAM: Jurnal Sosial Budaya Syar-i (SJSBS) is an open access, and peer-reviewed journal. Our main goal is to disseminate current and original articles from researchers and practitioners on various contemporary social and sharia culture issues. SJSBS is published three times a year. It is nationally accredited by the Ministry of Research, Technology and Higher Education of the Republic of Indonesia (RISTEKDIKTI), No. 30/E/KPT/2019 (November 11, 2019). Submissions are open year-round. Before submitting, please ensure that the manuscript is in accordance with SJSBS's focus and scope and follows our author guidelines & manuscript template.
SALAM Jurnal Sosial Budaya Syar-i has become a CrossRef Member since year 2015. Therefore, all articles published by SALAM will have unique DOI number
P-ISSN: 2356-1459       E-ISSN: 2654-9050