P-ISSN 2798-2300 | E-ISSN 2798-2300
Sharia Agribusiness Journal (SAJ) Journal is an academic journal published by Department of Agribusiness, Faculty of Science and Technology, UIN Syarif Hidayatullah Jakarta. This scientific periodical focused on agribusiness studies particularly with Islamic perspective published twice a year (May and November). Sharia Agribusiness Journal specializes on agricultural management, economic, technology, social including sharia perspective such as halal food and empowerment by Islamic institution (Masjid and Pesantren).
Sharia Agribusiness Journal (SAJ)  has been registered in Crossref (since 2021) Therefore, all articles published by this journal will have unique DOI number. Editors can revise the paper without changing the substance and content after a blind review process. The articles sent by the author must be an original script and is not being considered for publication by other journal or publishers.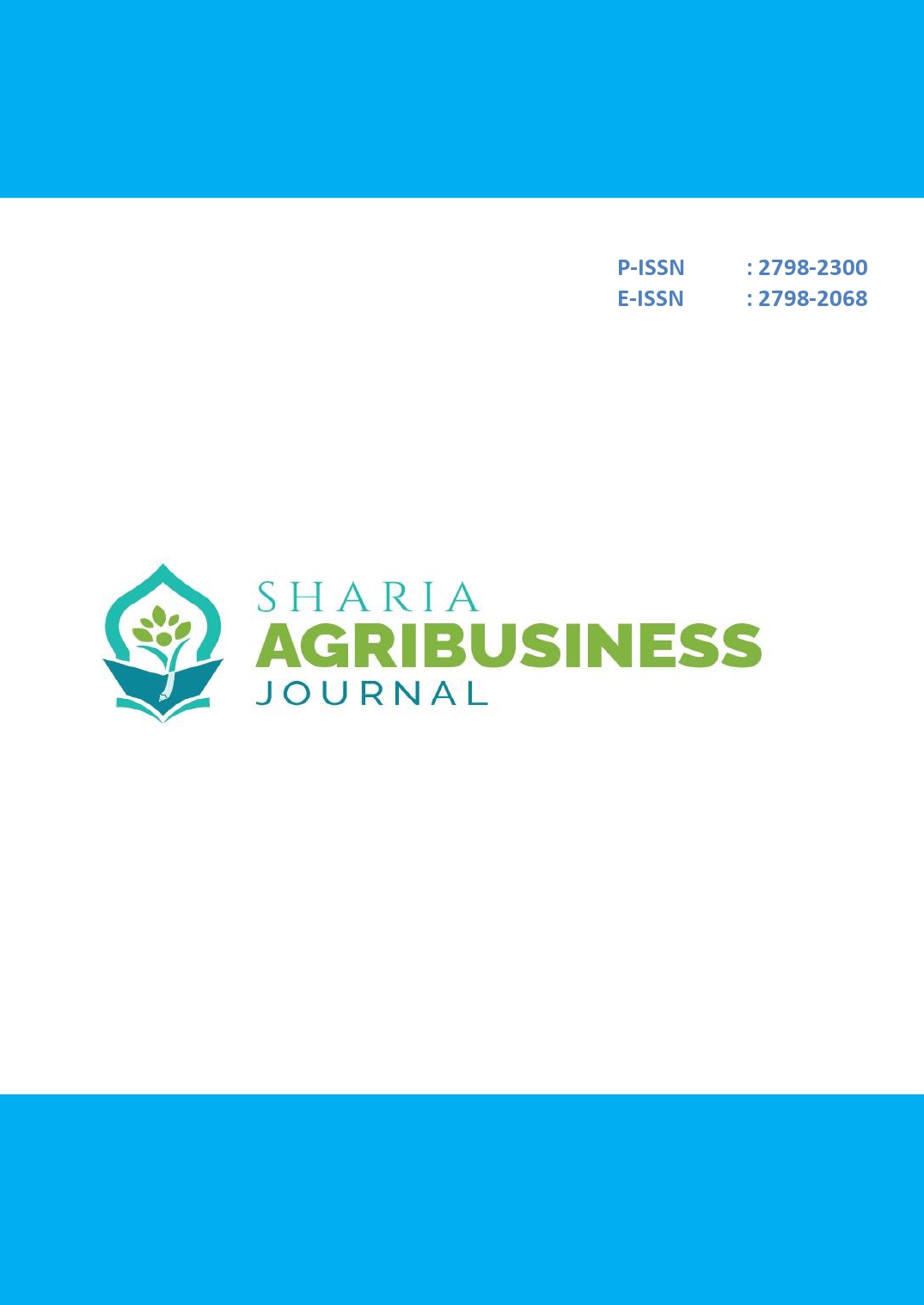 Announcements
No announcements have been published.
Vol 3, No 1 (2023)
Table of Contents
Articles
| | | |
| --- | --- | --- |
| | Nur Winda Dewi Agustina, Isdiana Suprapti | |
| | | |
| --- | --- | --- |
| | Sri Suhartini, Iwan Aminudin, Elpawati Elpawati | |
| | | |
| --- | --- | --- |
| | Yuli Wiyanti, Junaidi Junaidi, Titik Inayah | |
| | | |
| --- | --- | --- |
| | Zulfa Fitriana, Eny Dwiningsih, Agustina Senjayani | |