Al-Kauniyah (p-ISSN: 1978-3736, e-ISSN: 2502-6720) is an Open Access Journal published by Department of Biology, Faculty of Science and Technology, Islamic State University Syarif Hidayatullah Jakarta, and established since 2007. Until 2015, Al-Kauniyah covered environmental biology solely, but since 2016 the journal has been extended to cover the entire field of biological science (bioscience), such as botany, zoology, microbiology, ecology, biotechnology, and related fields. By publishing biannually, on April and October, Al-Kauniyah is intended to communicate original researches and current issues on the subject of biology. This journal warmly welcomes contributions from scholars of related disciplines. Manuscripts can be submitted to alkauniyah@uinjkt.ac.id orhttp://journal.uinjkt.ac.id/index.php/kauniyah.
AL-KAUNIYAH has become a CrossRef Member since year 2016. Therefore, all articles published by KAUNIYAH will have unique DOI number.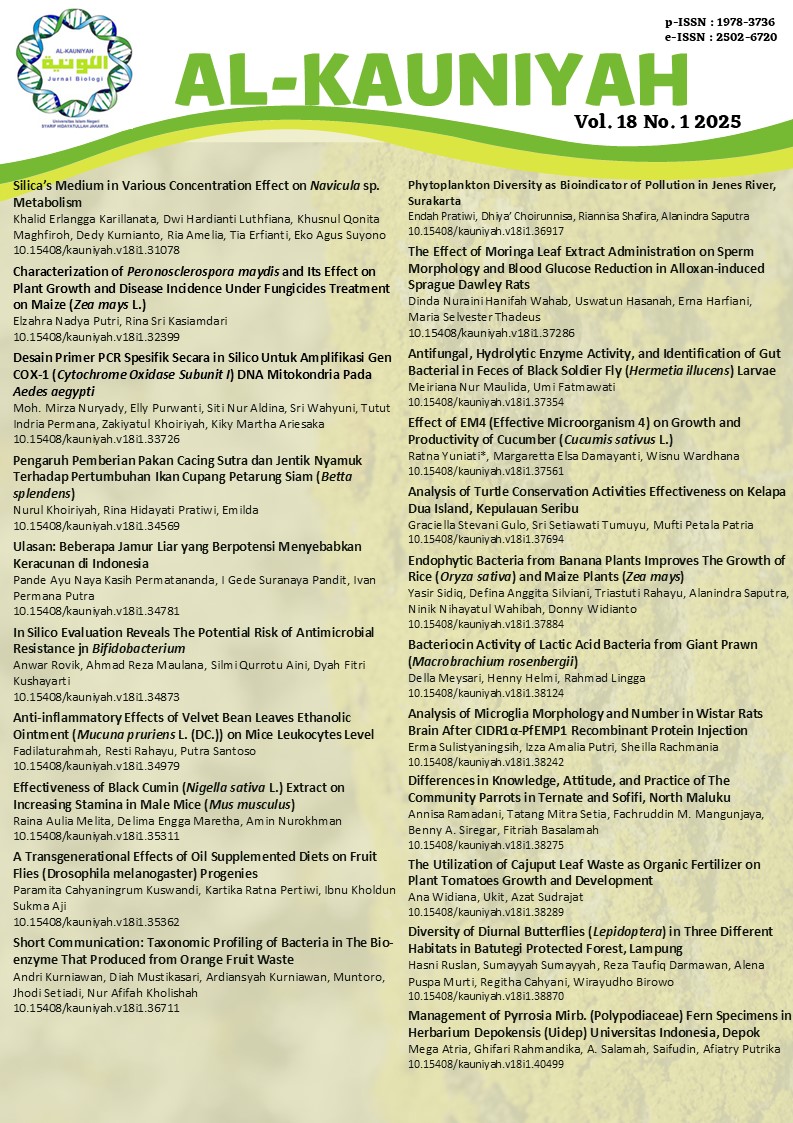 Announcements
No announcements have been published.
Vol 10, No 1 (2017): Al-Kauniyah Jurnal Biologi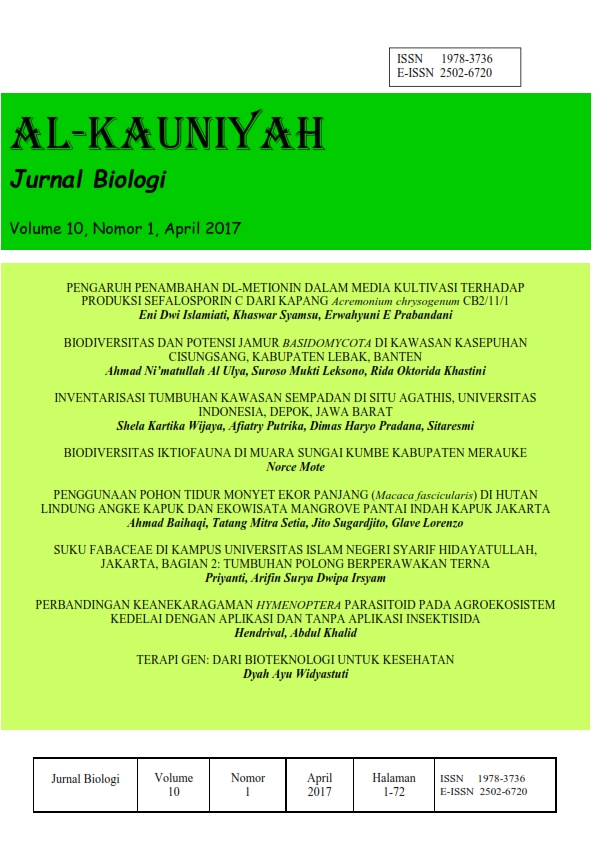 © All rights reserved 2016. Al-Kauniyah
Indexed By: