Konsep Perlindungan Hak Cipta Karya Musik Dalam Ranah Hukum Hak Kekayaan Intelektual Dari Tindak Pidana Pembajakan
Abstract
Abstract: The concept of Protection of Copyright Works Music In the realm of Intellectual Property Rights Law Of Crime of Piracy. Intellectual Property Rights or IPR is a right arising from a work produced by using human intellectual abilities for the benefit of the community, both in the fields of science, art, literature and technology. Object of intellectual property is created by the human mind. HKI is actually a system of recognition, award, legal protection and economic value for intellectual works that cover a wide range. One form of IPR that is copyright protected. For example, music, art, painting, photography, books, and so forth.
Abstrak: Konsep Perlindungan Hak Cipta Karya Musik Dalam Ranah Hukum Hak Kekayaan Intelektual Dari Tindak Pidana Pembajakan. Hak Kekayaan Intelektual atau HKI adalah hak yang timbul dari suatu karya yang dihasilkan dengan menggunakan kemampuan intelektual manusia yang bermanfaat bagi kehidupan masyarakat, baik di bidang ilmu pengetahuan, seni, sastra dan teknologi. Obyek Kekayaan Intelektual adalah hasil kreasi pikiran manusia. Secara aktual HKI merupakan satu sistem pemberian pengakuan, penghargaan, perlindungan hukum dan mempunyai nilai ekonomi bagi karya-karya intelektual yang mencakup jangkauan yang luas. Salah satu bentuk HKI yang dilindungi adalah hak cipta. Misalnya, musik, seni, lukisan, fotografi, buku dan lain sebagainya.
Keywords
Protection, Copyright Music, Crime of Piracy Perlindungan, Hak Cipta Musik, Tindak Pidana Pembajakan
References
Andi Hamzah, Asas-Asas Hukum Pidana, Rineka Cipta, Jakarta, 1994.
Ahmad Kemal Firdaus, Pelanggaran Hak Cipta Dalam Industri Musik Dan Penegakan Hukumnya, Lembaga Bantuan Hukum, Jawa Tengah, 13 November 2014
Abi Bakar Jabir al-Jazairi, Haramkah Musik Dan Lagu? (Al-I'lam bi Anna al-'Azif wa al-Ghina Haram). Abdurrahman al-Baghdadi, Seni Dalam Pandangan Islam, (Bogor: Islamic, 2010).
…………………………., Islam Memandang Seni, (Jakarta: Gema Insani, 2004),
Aziz Syamsuddin, Tindak Pidana Khusus, (Jakarta: Sinar Grafika, 2011).
Bebbi Okatara, Enam Jam Jago Teknik Olah Vokal Menuju Penyanyi Profesional, (Jakarta: Gudang Ilmu, 2011).
Bruce B. Lawrence, Guru Besar Studi Islam di Duke University, Amerika Serikat, dalam bukunya; Islam Tidak Tunggal, yang diterbitkan PT. Serambi Ilmu Semesta, tahun 2014.
Burhan Ashofa, Metode Penelitian Hukum, (Jakarta: Rineka Cipta, 1998).
Christine Ammer, The Facts on File Dictionary of Music, (London: 2004).
Dave Benson, Mathematic and Music, Departement of Mathematics (USA: University of Georgia, Athens, 2004).
Djoko Prakoso, Hukum Penitensir Di Indonesia, (Bandung: Armico, 1998).
Erlangga Masdiana, Pola Penanganan Kejahatan Di Ibukota. Makalah disampaikan pada Seminar Nasional Kriminologi.Forum Kajian Kriminologi Pasca Sarjana Universitas Indonesia. Jakarta. 19 Oktober 2002.
Fajar Tama, Musik Adalah Inspirasi, www//blogspot.com
John Handol M, Nyanyian Lucifer, (Yogyakarta: Yayasan ANDI, 2002),
Kathleen,Lives of The Musicians: Good Times, Bad Times, (London: HMH Book for Young Readers, 2011).
Muladi dan Barda Nawawi Arief, Teori-Teori dan Kebijakan Pidana (Bandung: Alumni, 1992).
Mardjono Reksodiputro, Pengabdian Seorang Guru Besar hukum Pidana,
Depok Bidang Study Hukum Pidana Sentra UI, Sentra HAM FA UI, Badan Penerbit FH UI,2007.
Moeljatmo, Asas-asas hukum Pidana, Jakarta, Rineka Cipta, 2000.
Mahmud Mulyadi dan Feri Antoni Surbakti, Politik Hukum Pidana Terhadap Kejahatan Korporasi, (Jakarta: PT. Sofmedia, 2010).
P.A.F. Lamintang, Dasar-Dasar Hukum Pidana Indonesia. Bandung, PT. Cipta Aditya Bakti, 1997.
…………………..,Hukum Pidana Indonesia. Bandung, Sinar Baru, 1984.
Satochid Kartanegara, Hukum Pidana Bagian Satu, (Jakarta: Balai Lektor Mahasiswa).
Suharto, R.M, Hukum Pidana Materil (Unsur-unsur Obyektif sebagai dasar Dakwaan), Jakarta, sinar Grafika, 1996.
Sarah Sefira, Kisah 1001 Musik Asyik Paling Berpangaruh di Dunia, (Jakarta: PT. Grasindo, 2014).
TM. Natsir Fathuddin, Kuliah Akhlak, Kajian Sistematis Mengenai Akhlak Terhadap Allah dan Rasulullah SAW, (Bogor: Pesantren Baitussalam, 2008).
Widodo, Sistem Pemidanaan dalam Cyber Crime, (Yogyakarta: Laksbang Mediatama,2009).
Undang-Undang Hak Cipta Nomor 19 Tahun 2002 Tentang hak Cipta
Erlangga Masdiana, Kejahatan dan Pembangunan", (Majalah Forum Keadilan, Nomor. 6, 15 Juni 2003).
Nuim Hidayat, Musik dalam Islam: Bolehkah?, (Majalah Hidayatullah, 12 September 2012).
Departemen Pendidikan Dan Kebudayaan, Kamus Besar Bahasa Indonesia, (Jakarta, Balai Pustaka, 1995)
DOI:
https://doi.org/10.15408/jch.v2i1.2310
Abstract - 0 PDF - 0
Refbacks
There are currently no refbacks.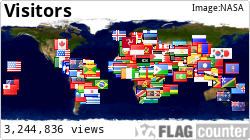 licensed under a Creative Commons Attribution-ShareAlike 4.0 International