Trademark Valuation According to Laws and Regulations in Vietnam
Abstract
Pricing and valuation may be confusingly interchangeable in various industries from manufacturing to commerce etc.. However, they are in fact different. Pricing can be simply understood as a process whereby the price is set by a seller or by an agreement between a seller and a buyer. On contrary, valuation analysis is normally conducted by experts. So, trademark valuation is a process whereby a trademark value is determined by means of diligent research, unbiased judgment, and some pretty simple arithmetic. In this study, we point out the drawbacks and obstacles in pricing in trademark transfer in our country in comparison with other countries/regions and then we will suggest some measures to improve the regime for pricing in trademark transfer in Vietnam. Authors also present Some Basic Concepts Related to Pricing And Valuation Of Trademark and valuation methods. Authors also use a construction case of LICOGI (general company in construction and infrastructure in Vietnam) as reference for pricing issues. Last but not least, in this study we could resolve some controversial issues in trademark pricing and transfer in various companies from production, manufacturing to construction, real estate and commerce sectors in developing countries such as Vietnam, at least from definitions, concepts and legal framework.
Keywords: Intellectual Property Assets; Trademark Pricing Services; Law; Valuation Method; Vietnam 
Penilaian Merek Dagang Menurut Undang-Undang dan Peraturan di Vietnam 
Abstrak
Penetapan harga dan penilaian mungkin membingungkan dan dapat dipertukarkan di berbagai industri mulai dari manufaktur hingga perdagangan, dll. Namun, sebenarnya keduanya berbeda. Penetapan harga secara sederhana dapat dipahami sebagai proses di mana harga ditetapkan oleh penjual atau dengan kesepakatan antara penjual dan pembeli. Sebaliknya, analisis penilaian biasanya dilakukan oleh para ahli. Jadi, penilaian merek dagang adalah proses di mana nilai merek dagang ditentukan melalui penelitian yang rajin, penilaian yang tidak bias, dan beberapa aritmatika yang cukup sederhana. Dalam studi ini, kami menunjukkan kelemahan dan hambatan dalam penetapan harga dalam transfer merek dagang di negara kami dibandingkan dengan negara/kawasan lain dan kemudian kami akan menyarankan beberapa langkah untuk meningkatkan rezim penetapan harga dalam transfer merek dagang di Vietnam. Penulis juga menyajikan Beberapa Konsep Dasar Terkait Penetapan Harga Dan Penilaian Merek Dagang dan metode penilaian. Penulis juga menggunakan kasus konstruksi LICOGI (perusahaan umum dalam konstruksi dan infrastruktur di Vietnam) sebagai referensi untuk masalah harga. Last but not least, dalam penelitian ini kita dapat menyelesaikan beberapa masalah kontroversial dalam penetapan harga dan transfer merek dagang di berbagai perusahaan mulai dari produksi, manufaktur hingga konstruksi, real estat dan sektor perdagangan di negara-negara berkembang seperti Vietnam, setidaknya dari definisi, konsep dan kerangka hukum. .
Kata kunci: Aset Kekayaan Intelektual; Layanan Penetapan Harga Merek Dagang; Hukum; Metode Penilaian; Vietnam
Оценка товарного знака в соответствии с законами и правилами Вьетнама 
Аннотация
Ценообразование и оценка могут быть ошибочно взаимозаменяемы в различных отраслях, от производства до торговли, и т. д. Однако на самом деле это разные понятия. Ценообразование может быть просто понято как процесс, посредством которого цена устанавливается продавцом или соглашением между продавцом и покупателем. Напротив, оценочный анализ обычно проводится экспертами. Таким образом, оценка товарного знака — это процесс, в ходе которого стоимость товарного знака определяется посредством тщательного исследования, беспристрастного суждения и некоторых довольно простых арифметических действий. В этом исследовании мы указываем на недостатки и препятствия в ценообразовании при передаче товарных знаков в нашей стране по сравнению с другими странами/регионами, а затем предлагаем некоторые меры по улучшению режима ценообразования при передаче товарных знаков во Вьетнаме. Авторы также представляют некоторые основные концепции, связанные с ценообразованием и оценкой товарных знаков, и методы оценки. Авторы также используют случай строительства LICOGI (генеральная компания в области строительства и инфраструктуры во Вьетнаме) в качестве справочного материала по вопросам ценообразования. И последнее, но не менее важное: в этом исследовании мы смогли решить некоторые спорные вопросы, связанные с ценообразованием и передачей товарных знаков в различных компаниях из производственного сектора, изготовления в сектор строительства, недвижимости и торговли в развивающихся странах, таких как Вьетнам, по крайней мере, в отношении определений, концепций и правовой базы.
Ключевые слова: Активы интеллектуальной собственности; Услуги по ценообразованию товарных знаков; Закон; Метод оценки; Вьетнам
Keywords
Intellectual Property Assets; Trademark Pricing Services; Law; Valuation Method; Vietnam
References
Gordon V. Smith & Russell L. Parr, (2009). Intellectual Property: Valuation, Exploitation and Infringement Damages, John Wiley & Sons Inc.
Gordon V. Smith & Russell L. Parr, Intellectual Property: Licensing and Joint Venture Profit Strategies, John Wiley & Sons Inc. (2003)
Hagelin, T. (2002). Valuation of Intellectual Property Assets: An Overview. Syracuse L. Rev., 52, 1133.
Khayatnezhad, M. and F. Nasehi (2021). "Industrial Pesticides and a Methods Assessment for the Reduction of Associated Risks: A Review." Advancements in Life Sciences 8(2): 202-210.
Matthews, D. (2003). Globalising intellectual property rights: the TRIPS Agreement. Routledge.
Ngu, D.T., Huong, D.T., Ngoc Huy, D.T., Thanh, P.T., Döngül, E.S. (2021). Language teaching application to English students at master's grade levels on history and macroeconomic-banking management courses in universities and colleges, Journal of Language and Linguistic Studies, 17(3), pp. 1457–1468
Nguyen Dinh Trung, Nguyen Thanh Hai, Dinh Tran Ngoc Huy, Pham Van Tuan, Nguyen Thi Hoa, Nguyen Tien Dung. (2021). Recommendations for TQM in Manufacturing Companies with Pyrolysis Technology in Emerging markets and Meanings of Capital Financing–Case in Viet Nam, Advances in Mechanics, 9(3)
Nguyen Nhu Quynh, Trademark exhaustion and Proposal for an improvement of Vietnamese Trademark Law, Doctoral dissertation, Sweden-Vietnam Doctoral Joint Training Program, 2011
Nguyen Thanh Hai, Nguyen Thuy Duong, Dinh Tran Ngoc Huy, Dinh Thi Hien. (2021). Sustainable Business Solutions For Traditional Handicraft Product In The Northwestern Provinces Of Vietnam, Management, 25(1)
Nguyen Thanh Hoang, Dinh Tran Ngoc Huy (2021). Determining Factors for Educating Students for Choosing to Work for Foreign Units: Absence of Self-Efficacy. Journal for Educators, Teachers and Trainers, Vol. 12(2), 11 – 19. DOI: 10.47750/jett.2021.12.02.002
Nick Bertolloti, Valuation of Intellectual Property, WIPO/IP/BJ/96/7 (1996)
OECD, Transfer pricing guidelines for multinational enterprises and tax administrations (part II), Paris 1995
Pham Minh Dat, Dinh Tran Ngoc Huy. (2021). Management Issues in Medical Industry in Vietnam, Management, 25(1)
Phan Anh, Dinh Tran Ngoc Huy, Dao Minh Phuc. (2021). ENHANCING DATABASE STRATEGIES FOR MANAGEMENT INFORMATION SYSTEM (MIS) AND BANK SUSTAINABILITY UNDER MACRO EFFECTS - A CASE STUDY IN VIETNAM LISTED BANKS,Academy of Strategic Management Journal, Vol.20, Special issue 6
Phan Thi Thành Dương, Chống chuyển giá ở Việt Nam, Tạp chí KHPL số 2(33)/2006
Phuong, N.T.T., Huy, D.T.N., Van Tuan, P. (2020). The evaluation of impacts of a seven factor model on nvb stock price in commercial banking industry in vietnam-and roles of discolosure of accounting policy in risk management, International Journal of Entrepreneurship, 24(1 Special Issue), pp. 1–13
Rossi, M., Germani, M., & Zamagni, A. (2016). Review of ecodesign methods and tools. Barriers and strategies for an effective implementation in industrial companies. Journal of Cleaner Production, 129, 361-373.
Singh, S., & Paliwal, M. (2014). Exploring a Sense of Intellectual Property Valuation for Indian SMEs. International Journal of Asian Business and Information Management (IJABIM), 5(1): 15-36.
Taplin R, Valuing Intellectual Property in Japan, Britain, and the United States, Routledge Curzon (2004).
DOI:
https://doi.org/10.15408/jch.v10i1.25809
Abstract - 0 PDF - 0
Refbacks
There are currently no refbacks.
License URL:
http://journal.uinjkt.ac.id/index.php/citahukum/index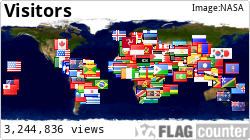 licensed under a Creative Commons Attribution-ShareAlike 4.0 International