Penguatan Fungsi Pengawasan DPR Melalui Perubahan Undang-Undang Nomor 10 Tahun 1954 Tentang Hak Angket
Abstract
Abstract: Strenghtening DPR's Oversight Rights Through Out the Revision of Act No. 10 Year 1954 on Oversight Rights. Oversight right owned by the DPR is aimed to bring its function to be more effective. However, the implementation of this right is still on question since   the result of the oversight rights is placed in the "gray" area. This right is equipped with subpoena rights. But in contrary, the result of an inquiry is categorized appropriately as a "political product" because it can't   force the government to obey it. To that end, it is important to study the rules on oversight right, so that in the future, the right of inquiry may be used as truly monitoring instruments, leading to control the other branches of power.
Abstrak: Penguatan Fungsi Pengawasan DPR melalui Perubahan UndangUndang No. 10 tahun 1954 Tentang Hak angket. Kewenangan Hak angket yang dimiliki oleh DPR tidak lepas dari harapan DPR menjalankan pengawasan yang lebih efektif. Namun, Hak angket selama ini berada pada wilayah "abu-abu", proses angket dilengkapi dengan hak subpoena1 sebagaimana proses hukum di pengadilan. Namun produk keputusan hak angket merupakan produk politik karena dianggap tidak memiliki daya ikat secara yuridis bagi penegak hukum. Akibatnya, hasil angket yang ada selama ini, termasuk hasil angket pansus century, seolah"sia-sia" karena tidak memiliki implikasi yang berarti bagi pemerintah. Untuk itu, meninjau ulang peraturan yang menjadi dasar digunakan hak ini menjadi sebuah keharusan, agar kedepan, hak angket dapat menjadi instrumen pengawasan yang sebenarnya, yaitu kontrol bagi cabang kekuasaan yang lain
Keywords
DPR, Hak Angket, Fungsi Pengawasan
References
Asshiddiqie, Jimly , Format Kelembagaan Negara Dan Pergeseran Kekuasaan Dalam UUD 1945, (Jogjakarta: FH UII Pers), 2002
…………………, Pokok-Pokok Hukum Tata Negara Indonesia ( Jakarta: PT Buana Ilmu Populer), 2007
Gaffar, Janedri M, Demokrasi Konstitusional Praktik Ketatanegaraan Indonesia Setelah Perubahan UUD 1945, (Jakarta: Konstitusi Press), 2012
Indrayana, Deny, Amandemen UUD 1945: Antara Mitos dan Pembongkaran, (Bandung: Mizan), 2007
Isra, Saldi, Pergeseran Fungsi Legislasi ( Jakarta: PT Raja Grafindo Persada), 2010
Mason, Alphens Thomas, American Constitutional Law, Prentice Hall, 1995
Mahfud, Moh., perdebatan Hukum Tata Negara Pasca Amandemen Konstitusi, (Jakarta: LP3ES), 2007
Perundangan;
Republik Indonesia , Undang-Undang Dasar Negara Republik Indonesia
Republik Indonesia, Undang-Undang Nomor 27 Tahun 2009 tentang MPR,DPR,DPD dan DPRD
Republik Indonesia, Undang-Undang Nomor 6 Tahun 1954 tentang Hak angket DPR
Website:
Lihat: http://metrotvnews.com
http://www.antaranews.com
http://politik.news.viva.co.id/
http://www.tribunnews.com/
http://nasional.kompas.com/
http://www.merriam-webster.com/dictionary/inquiry
http://www.ipu.org/PDF/publications/oversight08-e.pdf
http://yusril.ihzamahendra.com
http://www.houseofrepresentatives.nl
http://www.rmol.co
http://en.wikipedia.org
DOI:
https://doi.org/10.15408/jch.v1i1.1451
Abstract - 0 PDF - 0
Refbacks
There are currently no refbacks.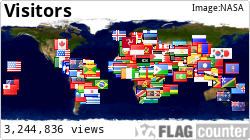 licensed under a Creative Commons Attribution-ShareAlike 4.0 International