Selamat Datang di Jurnal Buletin Al-Turas

Buletin Al-Turas adalah peer review jurnal dengan akses terbuka yang terakreditasi Kemenristekdikti Nomor 21/E/KPT/2018 dengan Printed ISSN: 0853-1692 dan Elektronic ISSN: 2579-5848). Jurnal ini diterbitkan oleh Fakultas Adab dan Humaniora, Universitas Islam Negeri Syarif Hidayatullah (UIN) Jakarta yang berfungsi untuk menyebarluaskan Hasil Penelitian, Praktis Artikel, yang berkaitan dengan studi sejarah, sastra, budaya dan agama.

Buletin Al-Turas juga didedikasikan untuk melestarikan transmisi pengetahuan dan melindungi warisan budaya kita. Jurnal ini menerima sumbangan dari para Peneliti dengan menggunakan bahasa Indonesia, Inggris, atau Arab.
Klik di sini untuk Panduan Penulis
TEMPLATE PANDUAN PENULISAN

*Kami Mewajibkan anda menggunakan teknik referensi zotero atau mendeley
Journal Partnership: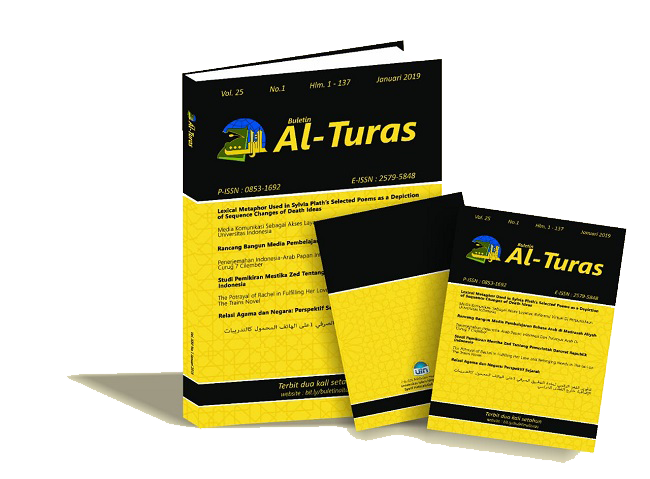 Terindeks di academia.edu, ISJD Index , WorldCat Index, and pkp index... Untuk Index web lain kami, silahkan (klik disini)
Announcements
No announcements have been published.