Welcome to Journal Bulletin Al-Turas
JOURNAL BULETIN ALTURAS (ISSN 0853-1692; E-ISSN: 2579-5848) is open access journal that is published by Faculty of Adab and Humanities, UIN Syarif Hidayatullah Jakarta. It serves to disseminate research and practical articles that relating to the current issues on the study of history, literature, cultures, and religions. This journal warmly welcomes contributions from scholars of related disciplines by using Bahasa Indonesia, English, and Arabic.
Alturas has been accredited by The Ministry of Research, Technology, and Higher Education, Republic of Indonesia as an academic journal (Decree No.21/E/KPT/2018).
This Journal has become a CrossRef Member since the year 2017. Therefore, all articles published by Al-Turats will have unique DOI number.
Author Templates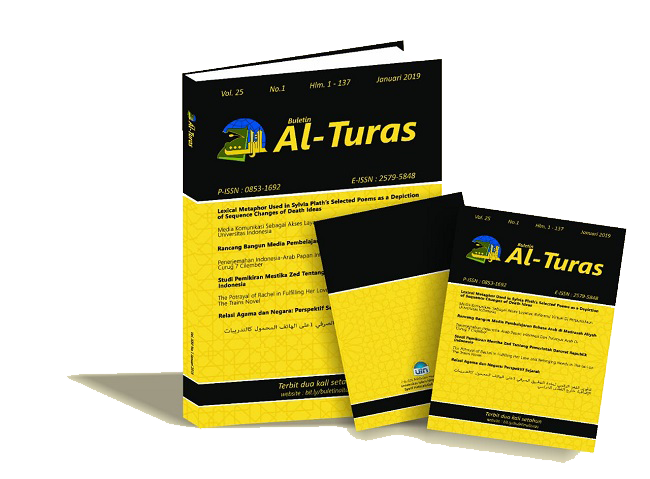 Terindeks di academia.edu, ISJD Index , WorldCat Index, and pkp index... Untuk Index web lain kami, silahkan (klik disini)
 http://garuda.ristekdikti.go.id/journal/view/4975
Announcements
No announcements have been published.