Editorial Policies
Focus and Scope
Jurnal Kimia VALENSI is a journal published by Chemistry Department, Faculty of Science and Technology, UIN Syarif Hidayatullah Jakarta. The journal aims to disseminate cutting-edge research in all areas of chemistry both theoretical and experimental studies. Jurnal Kimia VALENSI provides readers with original research articles and reviews.   
We welcome articles coming from Indonesia and overseas, capturing the rapid development of chemistry, including:
Theoretical and computation chemistry
Environmental chemistry
Material, composite dan polymer chemistry
Organic synthesis and natural product chemistry
Food and medical chemistry
Biochemistry
Analytical chemistry
The author is solely responsible for the content of published articles and understood that submitted work is based on original results which has not been published previously. All accepted articles are reviewed by a team of experts.
Section Policies
Articles
Open Submissions
Indexed
Peer Reviewed
Jurnal Valensi Volume 3//No.2//November 2013
Open Submissions
Indexed
Peer Reviewed
Jurnal Valensi Vol. 4// No. 2// November 2014
Open Submissions
Indexed
Peer Reviewed
Peer Review Process
Jurnal Kimia VALENSI is a biannual journal published since 2015. All submitted work should be written in English. The manuscripts use double-blind review and will be evaluated by at least two experts. When a new submission is received, a journal editor will examine the manuscript and determine its appropriateness for the peer-review process. Articles that meet initial screening will be send out to the reviewers. When this occurs, the authors must revise manuscript and return to the journal editor at the date given. The journal's editorial board will then consider the peer reviewers' reports and assemble the final decision to accept or reject the manuscript for publication.
Publication Frequency
The journal is published twice a year on May and November
Open Access Policy
This journal provides immediate open access to its content on the principle that making research freely available to the public supports a greater global exchange of knowledge.
This journal is open access journal which means that all content is freely available without charge to users or / institution. Users are allowed to read, download, copy, distribute, print, search, or link to full text articles in this journal without asking prior permission from the publisher or author. This is in accordance with Budapest Open Access Initiative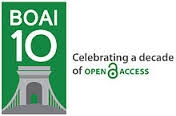 Archiving
This journal utilizes the LOCKSS system to create a distributed archiving system among participating libraries and permits those libraries to create permanent archives of the journal for purposes of preservation and restoration. More...
Publication Ethics and Malpractice Statement
Section A: Publication and authorship 
All submitted papers will be subjected to peer-review process by at least two external reviewers whose experts in a particular field.
The manuscript undergoes a double-blind peer review process.
The manuscript is evaluated based upon its relevance, soundness, significance, originality, readability and language.
The editors will make a decision based on the referee's reports with several possibilities including accept with or without revisions, or decline publication.
The authors are encouraged to revise and resubmit the manuscript. This revised manuscript does not guarantee acceptance.
Rejected articles will not be re-reviewed.
The paper acceptance is constrained by such legal requirements as shall then be in force regarding libel, copyright infringement and plagiarism.
The research cannot be included in more than one publication. 
Section B: Authors' responsibilities
Authors must certify that their manuscripts are their original work.
Authors must certify that the manuscript has not been published previously.
Authors must certify that the manuscript is not currently being considered for publication elsewhere. 
Authors must participate in the peer review process. 
Authors are obliged to provide retractions or corrections of mistakes.
All authors mentioned in the paper must have significant contribution to the research.
Authors must state that all data in the paper are real and authentic.
Authors must notify the Editors of any conflicts of interest.
Authors must identify all sources used in the creation of their manuscript.
Authors must report to the Editors if any errors discovered in their published paper. 
Section C: Reviewers' responsibilities
Reviewers should keep all information regarding papers confidential and treat them as privileged information. 
Reviews should be conducted objectively, with no personal criticism to the author.
Reviewers should express their views clearly with supporting arguments
Reviewers should identify relevant published work that has not been cited by the authors.
Reviewers should also call to the Editor in Chief's attention any substantial similarity or overlap between the manuscript under consideration and other published paper of which they have personal knowledge.
Reviewers should not review manuscripts in which they have conflicts of interest resulting from competitive, collaborative, or other relationships or connections with any of the authors, companies, or institutions connected to the papers. 
Section D: Editors' responsibilities
Editors have complete responsibility and authority to accept or reject the article.
Editors should always consider the needs of the authors and the readers when improving the publication.
Editors should guarantee the quality of the papers and the integrity of the academic record.
Editors should publish errata sheets or make corrections when needed.
Editors should have a clear picture of a research's funding sources.
Editors should make the decisions solely on the papers' importance, originality, clarity and relevance to publication's scope.
Editors should not reverse their decisions nor overturn the ones of previous editors without sensible reason. 
Editors should preserve the anonymity of reviewers. 
Editors should ensure that all research material they publish conforms to internationally accepted ethical guidelines.
Editors should only accept a paper when reasonably certain.
Editors should act if they suspect misconduct, whether a paper is published or unpublished, and make all reasonable attempts to persist in obtaining a resolution to the problem.
Editors should not reject papers based on suspicions, they should have proof of misconduct.
Editors should not allow any conflicts of interest between staff, authors, reviewers and board members.
Publication fee
This journal charges the following author fees.
Article Submission: 0.00 (USD)
Authors are NOT required to pay an Article Submission Fee.
Article processing charges (APCs) / Article Publication Fee: 100.00 (USD)
The journal charges publication fee (100.00 USD or 1.500.000 IDR) for supporting open access dissemination of research results, handling and editing the submitted manuscripts, and managing the journal management.
The authors or the author's institution is requested to pay a publication fee for each article accepted.
Plagiarism Policy
Jurnal Kimia Valensi of Universitas Islam Negeri Syarif Hidayatullah Jakarta recognizes that plagiarism is not acceptable for all authors. Therefore, we establish the following policy stating specific actions (penalties) when plagiarism is identified by Jurnal Kimia Valensi. We use anti-plagiarism software detection (turnitin.com) to check the article submitted. 
"Plagiarism is copying another person's text or ideas and passing the copied material as your own work. You must both delineate (i.e., separate and identify) the copied text from your text and give credit to (i.e., cite the source) the source of the copied text to avoid accusations of plagiarism.  Plagiarism is considered fraud and has potentially harsh consequences including loss of job, loss of reputation, and the assignation of reduced or failing grade in a course."
This definition of plagiarism applies for copied text and ideas:
 1. Regardless of the source of the copied text or idea.
 2. Regardless of whether the author(s) of the text or idea which you have copied actually copied that text or idea from another source.
 3. Regardless of whether or not the authorship of the text or idea which you copy is known.
 4. Regardless of the nature of your text (journal paper/article, web page, book chapter, paper submitted for a college course, etc) into which you copy the text or idea.
 5. Regardless of whether or not the author of the source of the copied material gives permission for the material to be copied; and
 6.  Regardless of whether you are or are not the author of the source of the copied text or idea (self-plagiarism).
When plagiarism is identified by the Plagiarism Checker software, the Editorial Board is responsible for the review of each manuscript and will agree on measure according to the extent of plagiarism detected in the article in agreement with the following guidelines:
Minor Plagiarism
A small sentence or short paragraph of another manuscript is plagiarized without any significant data or idea taken from the other papers or publications.
Punishment: A warning is given to the authors and a request to change the manuscript and properly cite the original sources.
Intermediate Plagiarism
A significant data, paragraph, or sentence of an article is plagiarized without proper citation to the original source.
Punishment: The submitted article is rejected automatically.
Severe Plagiarism
A large portion of an article is plagiarized that involves many aspects such as reproducing original results (data, formulation, equation, law, statement, etc.), ideas, and methods presented in other publications.
Punishment: The paper is rejected automatically and the authors are forbidden to submit further articles to the journal.
Retraction
The articles published in Jurnal Kimia Valensi will be considered to retract in the publication if:
1. They have clear evidence that the findings are unreliable, either as a result of misconduct (e.g. data fabrication) or honest error (e.g. miscalculation or experimental error)
2. The findings have been published previously elsewhere without proper crossreferencing, permission or justification (i.e. cases of redundant publication)
3. It constitutes plagiarism
4. It reports unethical research
The mechanism of retraction follow the Retraction Guidelines of Committee on Publication Ethics (COPE) which can be accessed at https://publicationethics.org/files/retraction%20guidelines.pdf