Paradigma Orientasi Mencari Kebenaran Materil Dalam Proses Pembuktian Akta Otentik
Abstract
Abstract.
The process of Imposition of mortgages is carried out by two stages. First stage is giving mortgages with debt secured agreements that will continue to make the requesting mortgages deeds that organized by the official certifier of title deeds and second stage is registration phase that organized by land office as its condition raises the mortgages that burdened. Principally the imposition of mortgages shall be carried out by the mortgages giver, if it will be indispensable the granting of mortgages may uses the attorney that based on the form of authorization for the assigment of a mortgages in front of the Official Certifer of title dees so that raise the requesting mortgages deeds. Based on the research resultd found to point of views in the same case of the judges who "limited formal truth" for the main case which can not be solve than "unlimited formal truth" for main cases which can be solved because the judges freely evaluate the evidence to strengthen the  proven fact. Therefore, it's authentically need the renewal for the new concept of civil law to realized the fairness and usefulness
Keywords: Burden of Proof, Judges, Fairness and usefulness
Abstrak:
Proses pembebanan Hak Tanggungan dilaksanakan melalui dua tahap kegiatan, yaitu tahap pemberian Hak Tanggungan dengan cara perjanjian utang-piutang yang dijamin dilanjutkan dengan pembuatan Akta Pemberian Hak Tanggungan oleh Pejabat Pembuat Akta Tanah dan tahap pendaftarannya oleh Kantor Pertanahan sebagai syarat lahirnya Hak Tanggungan yang dibebankan. Pada prinsipnya pembebanan hak tanggungan wajib dilakukan sendiri oleh pemberi hak tanggungan, apabila sangat diperlukan pemberi hak tanggungan dapat menggunakan kuasa berdasarkan Akta Surat Kuasa Mebebankan Hak Tanggungan di depan PPAT, sehingga lahirlah Akta Pemberian Hak Tanggungan. Berdasarkan hasil penelitian ditemukan 2 (dua) pandangan dalam perkara yang sama majelis Hakim yang menganut "kebenaran formil terbatas" terhadap pokok perkara tidak dapat terselesaikan sedangkan majelis Hakim yang menganut "kebenaran formil tidak terbatas", terhadap pokok perkara dapat terselesaikan karena Hakim bebas mengevaluasi bukti-bukti guna proses meyakinkan terhadap fakta yang tebukti. Oleh karena itu, diperlukan pembaharuan hukum acara perdata dengan konsep baru agar dapat terwujud keadilan dan kemanfaatan.
Kata Kunci: Beban Pembuktian, Hakim, Keadilan dan kemanfaatan
Keywords
Beban Pembuktian, Hakim, Keadilan dan kemanfaatan
References
Ali, Achmad. Menguak Tabir Hukum. Jakarta, Prenadamedia, 2015.
Friedman, Lawrence M. American Law. WW.Norton & Company: New York, 1984.
Kusumaatmadja, Mochtar. Konsep-konsep Hukum Dalam Pembangunan. Bandung: Alumni, 2002.
Lamintang, P.A.F. Kitab Undang-Undang Hukum Acara Pidana Dengan Pembahasan Secara Yuridis Menurut Yurisprudensi dan Ilmu Pengetahuan Hukum Pidana. Bandung: Sinar Baru, 1984.
Mertokusumo, Soedikno. Hukum Acara Perdata Indonesia. Yogyakarta: Liberty, 2009.
Mulyadi, Lilik. Putusan Hakim Dalam Hukum Acara Perdata. Bandung: Citra Aditya Bakti, 2009.
Rawls, John. A Theory of Justice. revised edition, Cambridge, Massachusetts, 1999.
Sarwono. Hukum Acara Perdata Teori dan Praktik. Jakarta: Sinar Grafika, 2011.
Setiawan, Aneka. Masalah Hukum dan Hukum Acara Perdata. Bandung: Alumni, 1992.
Soekanto, Soerjono. Faktor-Faktor Yang Mempengaruhi Penegakan Hukum. Jakarta: Raja Grafindo Persada, 2004.
Yunus, Nur Rohim, Restorasi Budaya Hukum Masyarakat Indonesia, Bogor: Jurisprudence Press, 2012.
DOI:
https://doi.org/10.15408/jch.v6i1.8273
Abstract - 0 PDF - 0
Refbacks
There are currently no refbacks.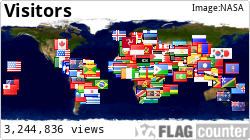 licensed under a Creative Commons Attribution-ShareAlike 4.0 International