Existence of Local Government toward the Implementation of Coaching and Legal Supervision for Franchisee Business
Abstract
Abstract
The growth of franchise business is so fast in Indonesia, involving many local businessmen and foreign businessmen who act as franchisor and franchiser. The development of the franchise business is greatly influenced by the protection of the law by the state. Currently, the legal protection of franchise business activities in Indonesia is regulated in Government Regulation no. 42 of 2007 concerning Franchise and Regulation of the Ministry of Trade of the Republic of Indonesia No. 57/M-DAG/PER/9/2014 concerning Franchise Operation. The role of local government to the local franchise and franchise business activities is very helpful to increase franchise activities to be advanced and as one source of local revenue. The importance of the attention of local governments in the issue of franchise business arrangement is a concrete manifestation of the spirit of regional autonomy. The implementation of regional autonomy focuses more on the role of regional level II (regency/city) as the spearhead of development. From that, coaching and legal supervision on franchise business is the most important part of the implementation of government regulations and trade minister regulations as a form of government concern to the uniqueness of franchise businesses that have distinctive characteristics of business in general.
Keywords: Franchise, Local Government, Coaching, Supervision
Abstrak
Pertumbuhan bisnis waralaba begitu pesat di Indonesia, melibatkan banyak pengusaha lokal dan pengusaha asing yang berperan sebagai pemberi waralaba dan penerima waralaba. Perkembangan bisnis waralaba sangat dipengaruhi perlindungan hukum oleh negara. Saat ini, perlindungan hukum terhadap kegiatan bisnis waralaba di Indonesia diatur dalam Peraturan Pemerintah No. 42 Tahun 2007 tentang Waralaba dan Peraturan Menteri Perdagangan Republik Indonesia No. 57/M-DAG/PER/9/2014 tentang Penyelenggaraan Waralaba. Peran pemerintah daerah terhadap kegiatan bisnis waralaba lokal dan waralaba asing sangat membantu meningkatkan kegiatan waralaba menjadi maju dan sebagai salah satu sumber pendapatan daerah. Pentingnya perhatian pemerintah daerah dalam masalah pengaturan bisnis waralaba adalah wujud nyata dari semangat otonomi daerah. Pelaksanaan otonomi daerah lebih berfokus pada peran daerah tingkat II (kabupaten/kota) sebagai ujung tombak pembangunan. Berangkat dari hal tersebut, pembinaan dan pengawasan hukum terhadap pelaku bisnis waralaba merupakan bagian terpenting dari pelaksanaan peraturan pemerintah dan peraturan menteri perdagangan sebagai bentuk kepedulian pemerintah terhadap keunikan usaha waralaba yang memiliki ciri khas berbeda dari bisnis pada umumnya.
Kata Kunci : Waralaba, Pemerintah Daerah, Pembinaan, Pengawasan.
Keywords
Franchise, Local Government, Coaching, Supervision
References
Agregas Solopos, "Bisnis Waralaba Tumbuh Pesat di Indonesia", in https://economy.okezone.com/read/2016/05/17/320/1390833/bisnis-waralaba-tumbuh-pesat-di-indonesia retrieved on 11th January 2018
Asshiddiqie, Jimly, Konstitusi Ekonomi, Jakarta, PT. Kompas Media Nusantara, 2010.
Azwar,Tengku Keizerina Devi, Perlindungan Hukum on Franchise (Waralaba), Karya Ilmiah Fakultas Hukum Universitas Sumatera Utara, 2005.
Bank Indonesia, "Pola Pembiayaan Usaha Kecil Usaha Franchise", on http://www.bi.go.id/umkm/kelayakan/pola-pembiayaan/perdagangan/documents/ retrieved in 11th January 2018.
Chandra, Ardan Adhi, Tumbuh Pesat, Omzet Waralaba di RI Capai Rp. 172 T/Tahun in
https://finance.detik.com/berita-ekonomi-bisnis/3354501/tumbuh-pesat-omzet-waralaba-di-ri-capai-rp-172-ttahun retrieved in 9th January 2018.
detik Finance, "80% Pejabat Atase Perdagangan dan Pemda Buta Waralaba", on https://m.detik.com/finance/berita-ekonomi-bisnis/80-pejabat-atase-perdagangan-dan-pemda-buta-waralaba retrieved in 11th January 2018.
Franchise Laundry Kiloan, Simply Fresh Laundry, in https://www.simplyfreshlaundry.com/franchiselaundry/ retrieved on 03 February 2018.
Franchise Serba Sambal on https://serbasambal.com/franchise-serba-sambal/ retrieved in 3rd February 2018.
Fuady, Munir, Hukum Kontrak dari Sudut Pandang Hukum Bisnis, Bandung, PT. Citra Aditya Bakti, 1999.
Gunawan, Lisensi atau Waralaba, Jakarta, Rajagrafindo Persada, 2004.
Hariyani, Iswi & Serfianto, Membangun Bisnis Franchise Panduan Hukum Bisnis Waralaba (Franchise), Jakarta, Pustaka Yustisia, 2011.
Hidayat, Taufik, "Sejarah dan Perkembangan Waralaba Indonesia", in http://konsultanwaralaba.com/waralaba-sejarah-dan-perkembangan-waralaba-indonesia/ retrieved on 11th January 2018.
Mandelsohn,Martin, Franchising : Petunjuk Praktis bagi Franchisor dan Franchisee, Jakarta, PT. Pustaka Binaman Pressindo, 1997.
Margrit, Annisa, "Waralaba Lokal Masih Tertinggal" in https://m.bisnis.com/amp/read/2017117/12/710163/waralaba-lokal-masih-tertinggal retrieved on 3rd February 2018.
Marimbo, Rizal Calvary, Rasakan Dahsyatnya Usaha Franchise, Jakarta, PT. Elex Media Komputindo, 2007.
MD, Moh. Mahfud, Politik Hukum Indonesia, Jakarta, PT. Pustaka LP3S, 1998.
Muddasir, Rayful, Ekspansi Franchise RI Jadi Tujuan Utama Bisnis Waralaba Asal AS in http://industri.bisnis.com/read/20171210/12/716893/ekspansi-franchise-ri-jadi-tujuan-utama-bisnis-waralaba-asal-as- retrieved in 09 January 2018.
Peraturan Pemerintah RI No. 42 Tahun 2007 tentang Waralaba.
PERMENDAG No.57/M-DAG/PER/9/2014 tentang Penyelenggaraan Waralaba
Perizinan Online Dinas Penanaman Modal Pelayanan Terpadu Satu Pintu on http://perizinanonline.tangerangkota.go.id/perijinan/view/ retrieved on 31st January 2018
Queen,Douglas J, Pedoman Membeli dan Menjalankan Franchise, terjemahan Soesanto Boedidarmo, Jakarta, PT. Elex Media Komputindo, 1993.
Silalahi, M. Udin, "Perjanjian Franchise Berdasarkan Hukum Persaingan Eropa", Jurnal Hukum Bisnis, Vol. 6 Tahun 1999.
Sukandar, Anang, Ketua Asosiasi Franchise Indonesia, "Industri Franchise Jangan Jalan di Tempat!!" on www.majalahfranchise.com retieved on 3rd February 2018
Sumardi, Juajir, Aspek – Aspek Hukum Franchise dan Perusahaan Transnasional, Bandung, PT. Citra Aditya Bakti, 1995.
Widjaja, Gunawan, Waralaba, Jakarta, PT. Raja Grafindo Persada, 2003.
Wikipedia Ensiklopedia Indonesia http://id.wikipedia.org/wiki/Waralaba retrieved on 7th January 2018
Winarto, Pengembangan Waralaba (Franchise) di Indonesia, Aspek Hukum dan Non Hukum, Makalah on Seminar Aspek-Aspek Hukum tentang Franchising oleh Ikadin cabang Surabaya, 23 Oktober 1993.
DOI:
https://doi.org/10.15408/jch.v6i1.8269
Abstract - 0 PDF - 0
Refbacks
There are currently no refbacks.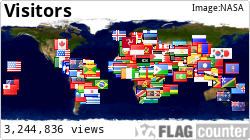 licensed under a Creative Commons Attribution-ShareAlike 4.0 International