Judge Optics on Environmental Dispute Dispute Objects, Expiration And Community Participation Principles In The Issuance Of Environmental Document Processing On The Case Of Kendeng
Abstract
Different ways of access to justice in Indonesia for minority or homogeneous communities in certainareas that utilize natural resources as part of their lives. Examples of this group are people in themountains kendeng Rembang regency Central Java Province who mostly work as farmers andplanters, against the Governor of Central Java and PT Semen Gresik (Persero) Tbk. upon the issuanceof Central Java Governor Decree No. 660.1 / 17/2012 on Environmental Permit for Mining andConstruction of Cement Plant by PT Semen Gresik (Persero) Tbk. in Rembang District, Central JavaProvince dated June 7, 2012. Kendeng community took three levels of court lane, namely the StateAdministrative Court of Semarang, the State Administrative High Court of Surabaya and the JudicialReview Review. The case is interesting to examine and a good example of access to justice inIndonesia over the issue of environmental permit issuance, in the context of the development ofenvironmental law studies and state administrative law, in particular judge optics as well as stateadministrative officials on the understanding and interpretation of the General Principles ofGovernance the Good (AUPB).
Keywords
Judge, Dispute, Environmental permit, Kendeng community, Court
DOI:
https://doi.org/10.15408/jch.v5i2.7093
Abstract - 0 PDF - 0
Refbacks
There are currently no refbacks.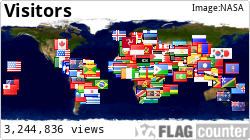 licensed under a Creative Commons Attribution-ShareAlike 4.0 International