The Comparison of the Criminal Code and Draft Criminal Code Formulations of Crimes against Religion and Religious Life
Abstract
The formulation of criminal acts against religion and religious life in Indonesian laws and regulations still leaves various problems. This article discusses the form of formulation of criminal offenses against religion and religious life in the upcoming Criminal Code and RKUHP. The form of this research is normative juridical with legal, conceptual and case approaches. The results of this study indicate that the RKUHP has made changes that lead to "concretization" and "objectification" of crimes against religion and religious life, so that the principles of lex certa and lex stricta are truly considered. The RKUHP has also been more advanced in formulating crimes against religion and religious life based on the notion of respect for the right to religion as a human right protected by the Constitution. Hopefully the enactment of the RKUHP can be a solution in law enforcement against various crimes against religion and religious life in Indonesia in the future.
Keywords
Formulation; Criminal acts against religion; Religious life
References
Books
Arief, Barda Nawawi. 2007. Delik Agama dan Penghinaan Tuhan (Blasphemy) di Indonesia dan Perbandingan Berbagai Negara, Semarang: Badan Penerbit Universitas Diponegoro.
Candra, Septa. 2021. Perumusan Ketentuan Pidana Dalam Hukum Pidana Administratif, Jakarta: Prenadamedia Group.
Mudzakkir. 2012. Tindak Pidana Terhadap Agama Dalam KUHP dan Undang-Undang No. 1/PNPS/1965 Tentang Pencegahan Penyalahgunaan dan/atau Penodaan Agama (Kajian Terhadap Praktik Penegakan Hukum dan Prospek Pengaturannya dalam Hukum Positif Indonesia), Jakarta: Badan Pembinaan Hukum Nasional Kementerian Hukum dan HAM RI.
Rudini, 1994. Atas Nama Demokrasi Indonesia, Yogyakarta: Bigraf Publishing.
Journal Article
Adare, Randy. 2013. "Delik Penodaan Agama di Tinjau dari Sudut Pandang Hukum Pidana di Indonesia", Lex Et Societatis, Vol. 1 (1).
Afriandi MS, 2017. "Analisis Hukum Pidana Terhadap Tindak Pidana Penistaan Agama di Aceh", Jurnal Penelitian Hukum DE JURE, ISSN 1410-5632, Vol. 17 No. 1. DOI: 10.30641/dejure.2017.V17.1-12
Dahri, Muhammad. 2017. "Tindak Pidana Penodaan Agama di Indonesia: Tinjauan Pengaturan Perundang-undangan dan Konsep Hukum Islam", At-Tafahum: Jurnal of Islamic Law, Juli-Desember, Vol. 1 No. 2.
Erlandi, Gede Agastia. 2018. "Penyelesaian Perkara Tindak Pidana Terkait Penghinaan Agama", Jurist-Diction, Vol., 1 No. 2.
Fathuddin, 2015. "Kebebasan Beragama Dalam Bingkai Otoritas Negara (Religious Freedom In The Frame Of State Authority)", Jurnal Legislasi Indonesia, Vol. 12, No. 2.
Hilman, Didi. 2020. "Tindak Pidana Agama Menurut Perspektif Hukum Islam, Hukum Positif dan Hak Asasi Manusia", MIZAN: Journal of Islamic Law FAI Universitas Ibn Khaldun Bogor, ISSN: 2598-974X, E-ISSN: 2598-6252, Vol. 4 No. 1.
Lala, A., (2017). "Analisis Tindak Pidana Penistaan Agama Dan Sanksi Bagi Pelaku Perspektif Hukum Positif Di Indonesia", Syntax Literate Jurnal Ilmiah Indonesia, Vol. 2 Nomor 3.
Maulani, Diah Gustiniati. 2013. "Analisis Pertanggungjawaban Pidana dan Dasar Pemidanaan Terhadap Pelaku Tindak Pidana Penodaan Agama di Indonesia", Fiat Justitia Jurnal Ilmu Hukum, Januari-April, ISSN 1978-5186, Vol. 7 No. 1.
Muladi, 2004. "Beberapa Catatan Berkaitan dengan RUU KUHP Baru". Makalah. Disampaikan pada Seminar Nasional RUU KUHP Nasional. Diselenggarakan oleh Universitas Internasional Batam, 17 Januari.
Nasution, Irma Hayati; Kalo, Syafruddin; Thaib, Hasballah; Putra, Muhammad Eka. 2018. "Politik Hukum Dalam Kitab Undang-Undang Hukum Pidana Dengan Hukum Islam Terhadap Tindak Pidana Penistaan Agama", USU Law Journal, Vol.6. No.4.
Prasetyo, Kresna Adi; Arifin, Ridwan. 2019. "Analisis Hukum Pidana Mengenai Tindak Pidana Penistaan Agama di Indonesia", Gorontalo Law Review, E-ISSN: 2614-5030, P-ISSN: 2614-5022 Vol. 2 No. 1.
Ritonga, Binsar Zahora; Wildana, Dina Tsalist; Ohoiwutun, Y.A. Triana. 2021. "Tindak Pidana Penodaan Agama di Indonesia (Kajian Kasus Syiah Sampang dan Gafatar Aceh)", Interdiciplinary Journal on Law, Social Sciences and Humanities, Vol. 02, Issue 1.
Rustamaji, Muhammad; & Aulia, Gendis Nissa. 2020. "Telaah Konsepsi Penistaan Agama Terhadap Penegakan Hukum Kasus Meliana (Studi Putusan Pengadilan Negeri Medan Nomor: 1612/Pid.B/2018/PN.Mdn)", Jurnal Verstek, Bagian Hukum Acara Universitas Sebelas Maret, Vol. 8, No. 2.
Soewoto, 1996. "Perlindungan Hukum terhadap Agama dan Aliran Kepercayaan", Jurnal Yuridika, No. 2.
Regulation
Kitab Undang-Undang Hukum Pidana (KUHP), Penerbit Rineka Cipta, 2007.
Rancangan Undang-Undang Tentang Kitab Undang-Undang Hukum Pidana (RKUHP), DPR RI, 4 Juli 2022.
DOI:
https://doi.org/10.15408/jch.v10i3.30011
Abstract - 0 PDF - 0
Refbacks
There are currently no refbacks.
License URL:
http://journal.uinjkt.ac.id/index.php/citahukum/index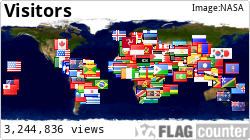 licensed under a Creative Commons Attribution-ShareAlike 4.0 International