Pembaharuan Hukum Pidana; Konsep Pertanggungjawaban Pidana Dalam Hukum Pidana Nasional Yang Akan Datang
Abstract
Concept of Criminal Liability in the Future of National Criminal Law. Separating criminal offense and libility would create a more comprehensive and systematic order towards penal code. This dualistic view implied that the formulation of criminal law only contain actus reus as an objective elements, while mens rea becomes the elements of criminal offense. The view also affect the liability concept. Based on this conception, the future national criminal law would be based on the actions and the doers (daad-dader-strafrecht).
Keywords
criminal responsibility, the national criminal law
References
Alf Ross, on Guilt, Responsibility and Punishment, London: Stevens & Sons, 1975
Andi Zainal Abidin, Hukum Pidana I, Jakarta: Sinar Grafika, 1983
Barda Nawawi, Perbandingan Hukum Pidana, Cetakan Pertama, Jakarta: CV. Rajawali,1990
Barda Nawawi Arief dan Muladi, Teori dan Kebijakan Pidana, Alumni Bandung
Chairul Huda, Dari Tiada Pidana Tanpa Kesalahan Menuju Kepada Tiada Pertanggungjawaban Pidana Tanpa Kesalahan, Cetakan ke-4,
Jakarta: Kencana Prenada Media Group, 2011
D.J. Galligan, Due Process and Fair Procedures; Astudy of
Administrative Prosedures, Oxford: Clarendo Press, 1996
Hamzah Hetrik, Asas Pertanggungjawaban Korporasi dalam Hukum Pidana, PT. Raja Grafindo Persada, Jakarta, 1996
L.H.C Hulsman, Sistem Peradilan Pidana Dalam Perspektif Perbandingan Hukum Pidana, Penyadur, Soedjono Dirdjosisworo, Jakarta; CV: Rajawali Pers, 1984
Mardjono Reksodiputro, Kemajuan Pembangunan Ekonomi dan Kejahatan, Pusat Pelayanan Keadilan dan Pengabdian Hukum, Univ Indonesia, Jakarta, 1994
Muladi dan Dwidja Priyatno, Pertanggungjawaban Pidana Korporasi,
Jakarta: Kencana Prenada Media Group, 2010
Moeljatno, Perbuatan Pidana dan Pertanggungjawaban dalam Hukum Pidana, pidato diucapkan pada Upacara Peringatan Dies Natalies VI Universitas Gadjah Mada, tanggal 19 Desember 1955, Jakarta: Bina Aksara, 1985
Roeslan Saleh, Pikiran-pikiran Tentang Pertanggungjawaban Pidana, Jakarta: Ghalia Indonesia, 1982
------------, Perbuatan Pidana dan Pertanggungjawaban Pidana; Dua Pengertian Dasar dalam Hukum Pidana, Jakarta: Aksara Baru, 1983
Romli Atmasasmita, Perbandingan Hukum Pidana Kontemporer, Jakarta: fikahati aneska, 2009
Sudarto, Suatu Dilema dalam Pembaharuan Sistem Pidana Indonesia, Semarang: FH-UNDIP, 1979
------------, Hukum dan Perkembangan Masyarakat, Bandung: Sinar Baru, 1983
DOI:
https://doi.org/10.15408/jch.v1i1.2979
Abstract - 0 PDF - 0
Refbacks
There are currently no refbacks.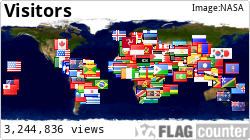 licensed under a Creative Commons Attribution-ShareAlike 4.0 International