Pengembangan Bina Damai Dalam Penanganan Tindak Pidana Terorisme Di Indonesia
Abstract
Abstract: Handling criminal acts of terrorism by the government can be divided into two areas, within Correctional Institution and outside prisons. Legal approach based on Law No. 15 of 2003 on Combating Criminal Acts of Terrorism has not been optimally reduce the potential for violence of terrorism, since countermeasures tend to only show the use of weapons only. Successful handling of terrorism characterized by inmates terrorism cooperation with the government to inform the network of terrorism. Bina Damai development is applied to terrorists can reduce resistance and revenge, for promoting the process of dialogue rather than armed military action. Peaceful approach influenced legal and cultural communication strategy with the clarity of program coordination of the parties that have the authority handling criminal acts of terrorism.


Abstrak: Penanganan tindak pidana terorisme yang dilakukan pemerintah dapat dibedakan atas dua bidang, di dalam Lembaga Pemasyarakatan dan di luar Lembaga pemasyarakatan. Pendekatan hukum yang berdasarkan UU Nomor 15 tahun 2003 tentang Pemberantasan Tindak Pidana Terorisme belum secara optimal mengurangi potensi kekerasan atas tindak terorisme karena cenderung mempertontonkan penggunaan senjata. Beberapa keberhasilan penanganan tindak pidana terorisme ditandai adanya kerjasama narapidana terorisme dengan pemerintah untuk memberi informasi jaringan terorisme sekaligus pengakuan terhadap Negara Kesatuan Republik Indonesia (NKRI) berdasarkan Pancasila. Pengembangan bina damai yang diterapkan pada teroris dapat menggurangi perlawanan dan balas dendam karena mengedepankan proses dialog daripada aksi militer bersenjata. Bina damai merupakan transisi dari proses rekonsiliasi menuju tahap konsolidasi untuk terbangunnya perdamaian yang permanen. Pendekatan damai dipengaruhi strategi komunikasi hukum dan budaya disertai kejelasan program koordinasi dari pihak-pihak yang memiliki kewenangan penanganan tindak pidana terorisme.
Keywords
Terrorism, Peace Bina, Pancasila, Law; Terorisme, Bina Damai, Pancasila, Hukum
References
Abas, Nasir. Membongkar Jamaah Islamiyah; Pengakuan Mantan Anggota JI
(Jakarta: Penerbit Grafindo Khazanah Ilmu, 2005).
Abrams, Michael A. Hogg dan Dominic. Social Identification: A Social Psychology of Intergroup Relations and Group Processes (London: Routledge, 1988)
Arinanto, Satya. Hak Asasi Manusia dalam Transisi Politik di Indonesia (Jakarta: Pusat Studi Hukum Tata Negara dan Fakultas Hukum Press, 2003)
As'ad al-Samharāny, Lā li al-Irḥāb, Na'am li al-Jihād (Beirut: Dār al Nafāis, 2003)
Atmasasmita, Romli. Pengantar Hukum Pidana Internasional (Jakarta: PT Rafika Aditama, 2000)
BNPT. Perkembangan Terorisme dan Pencegahan Terorisme di Daerah (Jakarta: BNPT, 2013).
Borradori, Giovanna. Philosophy in a Time of Terror: Dialogues with Jurgen Habermas and Jacques Derrida (Chicago: The University of Chicago Press, 2003).
Breathnach, Seamus. Emile Durkheim on Crime and Punishment (United State: Universal Publisher, 2002)
Cassese, Antonio. International Criminal Law (Oxford: Oxford University Press, 2008).
Djelantik, Sukawarsini. Terorisme: Tinjauan Psikoanalitis, Peran Media, Kemiskinan, dan Keamanan Nasional (Jakarta: Yayasan Pustaka Obor Indonesia, 2010)
Edward III, George Charles. Implementing Public Policy (Washington DC: Congressional Quartely Press, 1980)
Foley, Michael A. Arbitrary and Capricious: The Supreme Court, the Constitution, and the Death Penalty (Greenwood: Greenwood Publishing Group, 2003
Golose, Petrus Reinhard. Deradikalisasi Terorisme: Humanis, Soul Approach, dan Menyenuh Akar Rumput (Jakarta: Yayasan Pengembangan Kajian Ilmu Kepolisian, 2009)
Hendropriyono, AM. Fundamentalisme Kristen, Yahudi, Islam (Jakarta: Kompas, 2009)
Hiariej, Eddy O.S. Pengantar Hukum Pidana Internasional (Jakarta: Erlangga, 2009)
Hollin, Clive R. Criminal Behaviour: A Psychological Approach to Explanation and Prevention (London: The Falmers Press, 1992)
Khamdan, Muh. Pesantren di Dalam Penjara (Kudus: Parist, 2010) Laqueur, Walter. A History of Terrorism (London; Transaction Publisher, 2001)
Marzuki, Suparman. Robohnya Keadilan, Politik Hukum HAM dan Reformasi (Yogyakarta: PUSHAM-UII, 2010)
Misrawi, Zuhairi. Pandangan Muslim Moderat: Toleransi, Terorisme, dan Oase Perdamaian (Jakarta: Penerbit Kompas, 2010)
R. Garfinkel, Personal Transformations: Moving from Violence to Peace (Washington DC: United States Institute of Peace, 2007).
Rahardjo, Satjipto. Ilmu Hukum (Bandung: Citra Aditya Bakti, 2006)
Rahmat, M. Imdadun. Ideologi Politik PKS: Dari Masjid Kampus ke Gedung Parlemen (Yogyakarta: LKiS, 2008)
Richardson, Louise. What Terrorists Want: Understanding the Terrorist Threat (London: John Murray, 2006)
Richardson, Louise. What Terrorists Want: Understanding the Terrorist Threat (London: John Murray, 2006)
Ridwan, Nur Khaliq. Regenerasi NII Membedah Jaringan Islam Jihadi di Indonesia (Jakarta: Erlangga, 2008)
Roach, Kent. The 9/11 Effect: Comparative Counter-Terrorism (New York: Cambridge University Press, 2011)
Robbins, Stephen P. Organizational Behavior (New Jersey: Prentice-Hall
Internasional, 2001)
Salam, Abdul Jalil. Polemik Hukuman Mati di Indonesia Perspektif Islam, HAM, dan Demokratisasi Hukum (Jakarta: Badan Litbang dan Diklat Kementerian Agama RI, 2010)
Sears, David O. Psikologi Sosial (Jakarta: Erlangga, 1994)
Sederberg, Peter C. Terrorist Myths: Illusion, Rhetoric, and Reality (New Jersey: Prentice Hall, 1989).
Sihbudi, M. Riza. Menyandera Timur Tengah: Kebijakan AS dan Israel atas NegaraNegara Muslim (Jakarta; Mizan, 2007)
Siraj, Said Aqil. Tasawuf Sebagai Kritik Sosial: Mengedepankan Islam Sebagai Inspirasi, Bukan Asspirasi (Bandung: Penerbit Mizan, 2006)
Soekanto, Soerjono. Efektivikasi Hukum dan Peranan Sanksi (Bandung: Remadja Rosdakarya, 1985)
Steiner, Henry J. International Human Rights in Context: Law, Politic, Moral: Text and Material (Oxford: Oxford University Press, 2008)
T. Choudhury, Stepping Out: Supporting Exit Strategies form Violence and Extreme (Washington DC: Institute for Strategic Dialogue, 2009)
Wahjoe, Oentoeng. Hukum Pidana Internasional (Jakarta: Erlangga, 2011)
Banchik, Mira. "The International Criminal Court and Terrorism", http://www.peacestudiesjournal.org.uk/dl/ICC%20and%20Terrorism. (diakses 6Oktober 2015).
Galicki, Zdzislaw. "International Law and Terrorism", American Behavioral Scientist, Vol. 48, Nomor 6 (2005),
http://www.sagepub.com/martin2Study/pdfs/Chapter%202/Galicki%20article.pdf (diakses 5 Pebruari 2013).
Lawless, Michael. "Terrorism: An International Crime", International Journal, Vol. 63, No. 1, Diasporas: What It Now Means to Be Canadian (November2007-Januari 2008), 139-159,
http://www.jstor.org/stable/40204494. (diakses 24 April 2015).
Saul, Ben. "Attempts to Define "Terrorism in Interrnational Law",
http://papers.ssrn.com/sol3/papers.cfm?abstract_id= 1277583 (diakses 24 Pebruari 2012).
Simpson, Richard Goldstone dan Janine. "Evaluating the Role of The International Criminal Court as a Legal Response to Terrorism",
http://www.law. harvard.edu/students/orgs/hrj/iss16/goldstone.shtml.
(diakses 24 April 2015).
Tadros, Jacqueline S. Hodgson dan Victor. "The Impossibility of Defining Terrorism", New Criminal Law Review: An International and Interdisciplinary
Journal, Vol. 16, No. 3 (November 2013-Januari 2014), 494-526,
http://www.jstor.org/stable/10.1525/nclr.2013.16.3.494 (diakses 25 Pebruari 2016).
Weigend, Thomas. "The Universal Terrorist", Journal of Criminal Justice, Vol. 4, Nomor 5, http://jicj.oxfordjournals.org/content/4/5/912.full (diakses 24 Pebruari 2012).
Weston, Mark Tarrant, Raff Calitri, dan Dale. "Social Identification Structures the Effects of Perspective Taking", Psychological Science, Vol. 23, No. 9 (September 2012), 973-978,
http://www.jstor.org/stable/23260355 (diakses 25 April 2015).
Undang-Undang Nomor 15 Tahun 2003 Tentang Peraturan Pemerintah
Pengganti UU Nomor 1 tahun 2002
Undang-undang Nomor 6 tahun 2006 tentang ratifikasi International Convention for the Suppression of the Financing of Terrorism 1999.
Undang-Undang Nomor 13 tahun 2006 tentang Perlindungan Saksi dan Korban. Undang-Undang Nomor 9 tahun 2013 tentang Pencegahan dan Pemberantasan Tindak Pidana Pendanaan Terorisme disahkan pada 13 Maret 2013
Peraturan Pemerintah Nomor 24 Tahun 2003 tentang Tata Cara Perlindungan Terhadap Saksi, Penyidik, Penuntut Umum dan Hakim dalam Perkara Tindak Pidana Terorisme.
Peraturan Pemerintah Nomor 99 tahun 2012 tentang Perubahan Kedua Atas Peraturan Pemerintah Nomor 32 tahun 1999 tentang Syarat dan Tata Cara Pelaksanaan Hak Warga Binaan Pemasyarakatan.
Perpres Nomor 46 tahun 2010 Tentang BNPT
Keputusan Menkopolkam Nomor Kep-26/Menko/Polkam/11/ 2002 tentang Pembentukan Desk Koordinasi Pemberantasan Terorisme
DOI:
https://doi.org/10.15408/jch.v4i1.2835
Abstract - 0 PDF - 0
Refbacks
There are currently no refbacks.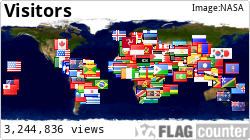 licensed under a Creative Commons Attribution-ShareAlike 4.0 International