Halal Certification in Government and Non-Governmental Organizations: A Comparative Analysis of Indonesia, Malaysia, and Thailand
Abstract
The enactment of Law Number 33 of 2014 concerning Halal Product Assurance (JPH) changed the implementation of Halal Certification in Indonesia where halal certification which had been carried out by MUI for 30 years (since 1989) changed to the Halal Product Assurance Organizing Agency (BPJPH) of the Ministry of Religion of the Republic of Indonesia. With this provision, a new era in the administration of Halal Product Guarantee by the government begins. This research uses qualitative research with juridical-normative and comparative approach. The author makes a comparison with Thailand and Malaysia. The results of the study state that the implementation of halal certification in Malaysia is carried out entirely by a state institution called JAKIM, while in Thailand it is carried out by non-governmental organizations (NGOs).
Keywords: Halal Product Certification; Non-Governmental Organizations (NGOs); Ratio 
Sertifikasi Halal Melalui Pemerintah dan Organisasi Non-Pemerintah: Analisis Perbandingan Indonesia, Malaysia, dan Thailand 
Abstrak:
Lahirnya Undang-undang Nomor 33 Tahun 2014 tentang Jaminan Produk Halal (JPH) mengubah pelaksanaan Sertifikasi Halal di Indonesia dimana sertifikasi halal yang telah dijalankan MUI selama 30 tahun (sejak 1989) berubah ke Badan Penyelenggara Jaminan Produk Halal (BPJPH) Kementerian Agama RI. Dengan ketentuan ini maka dimulai era baru penyelenggaraan Jaminan Produk Halal oleh pemerintah. Penelitian ini menggunakan penelitian kualitatif dengan pendekatan yuridis-normative dan perbandingan. Penulis melakukan perbandingan dengan negara Thailand dan Malaysia. Hasil penelitian menyatakan bahwa pelaksanaan sertifikasi halal di Malaysia dilakukan sepenuhnya oleh lembaga negara yang bernama JAKIM, sedangkan di Thailand dilakukan oleh lembaga non pemerintah (NGO).
Kata Kunci: Sertifikasi Produk Halal; Organisisasi Non Pemerintah (NGO); Perbandingan 
Халяльная сертификация в государственных и негосударственных организациях: сравнительный анализ Индонезии, Малайзии и Таиланда 
Аннотация:
Принятие Закона № 33 от 2014 г. о Гарантии на халяльный продукт (JPH) изменило внедрение халяльной сертификации в Индонезии, где халяльная сертификация, которая проводилась MUI (Советом Индонезийских Богослов) в течение 30 лет (с 1989 г.), была преобразована в Организационный орган по обеспечению халяльной продукции (BPJPH) Министерства по делам религии Республики Индонезии. С этим положением начинается новая эра в управлении гарантией на халяльный продукт со стороны правительства. В данном исследовании используются качественные исследования с юридически-нормативным и сравнительным подходами. Автор проводит сравнение с Таиландом и Малайзией. Результаты исследования показывают, что внедрение халяльной сертификации в Малайзии полностью осуществляется государственным учреждением под названием JAKIM, а в Таиланде - неправительственными организациями (NGO).
Ключевые слова: Сертификация халяльной продукции; Неправительственные организации (NGOs); Соотношение
Keywords
Halal Product Certification; Non-Governmental Organizations (NGOs); Ratio
References
Agus, P. A. 2017. "Kedudukan sertifikasi halal dalam sistem hukum nasional sebagai upaya perlindungan konsumen dalam hukum Islam." Amwaluna: Jurnal Ekonomi dan Keuangan Syariah, 1(1) 149-165.
Agustina, Y., Pratikto, H., Churiyah, M., & Dharma, B. A. 2019. "Pentingnya Penyuluhan Sertifikasi Jaminan Produk Halal untuk Usaha Kecil Menengah (UKM)." Jurnal Graha Pengabdian, 1(2) 139-150.
Ahmad, A. N., Abidin, U. F. U. Z., Othman, M., & Rahman, R. A. 2018. "Overview of the halal food control system in Malaysia." Food Control, 90 352-363.
Aiken, M. 2010. "Social enterprises: Challenges from the field." In Hybrid Organization and The Third Sector, by David Billis, 153-174. New York: Palgrave MacMilan.
Ambali, A. R., & Bakar, A. N. 2014. " People's awareness on halal foods and products: potential issues for policy-makers." Procedia-Social and Behavioral Sciences, 121 3-25.
Aminuddin, M. Z. 2016. "Sertifikasi Produk Halal: Studi Perbandingan Indonesia dan Thailand." SHAHIH: Journal of Islamicate Multidisciplinary, 1(1) 27-29.
Aziz, Y. A., & Chok, N. V. 2013. "The role of Halal awareness, Halal certification, and marketing components in determining Halal purchase intention among non-Muslims in Malaysia: A structural equation modeling approach." Journal of International Food & Agribusiness Marketing, 25(1) 1-23.
Burgmann, T. 2007. "Growing Muslim population pushing companies to produce products they can eat." The Star.
Charity, M. L. 2017. "Jaminan produk halal di Indonesia (Halal products guarantee in Indonesia)." Jurnal Legislasi Indonesia, 14(1) 99-107.
De Oliveira, C. A. F., Da Cruz, A. G., Tavolaro, P., & Corassin, C. H. 2016. "Food safety: good manufacturing practices (GMP), sanitation standard operating procedures (SSOP), hazard analysis and critical control point (HACCP)." In Antimicrobial food pack, 129-139. Academic Press.
Golnaz, R., Zainalabidin, M., Mad Nasir, S., & Eddie Chiew, F. C. 2010. "Non-Muslims' awareness of Halal principles and related food products in Malaysia. ." International food research journal, 17(3). 667-674.
Henderson, J. C. 2016. "Halal food, certification and halal tourism: Insights from Malaysia and Singapore." Tourism Management Perspectives, 19. 160-164.
Herdiansah, A. G. 2016. " Peran organisasi masyarakat (Ormas) dan lembaga swadaya masyarakat (LSM) dalam menopang pembangunan di Indonesia. Sosioglobal." Jurnal Pemikiran dan Penelitian Sosiologi, 1(1) 49-67.
Hidayat, A. S., & Siradj, M. 2015. "Sertifikasi halal dan sertifikasi non halal pada produk pangan industri." AHKAM: Jurnal Ilmu Syariah, 15(2).
Holloway, R. 1997. "NGOs losing the moral high ground: corruption and misrepresentation." Discourse, 1(2) 9-12.
Hudaefi, F. A., & Jaswir, I. 2019. "Halal governance in Indonesia: Theory, current practices, and related issues." Journal of Islamic Monetary Economics and Finance, 5(1) 89-116.
Karimah, I. 2018. "Perubahan Kewenangan Lembaga-Lembaga Yang Berwenang Dalam Proses Sertifikasi Halal." Journal of Islamic Law Studies, 1(1) 107-131.
Khan, M. I., & Haleem, A. 2016. "Understanding "Halal" and "Halal Certification & Accreditation System"-A Brief Review." Saudi Journal of Business and Management Studies, 1(1) 32-42.
Lelieveld, H. L., Mostert, M. A., White, B., & Holah, J. (Eds.). 2003. Hygiene in food processing: principles and practice. New York: Elsevier.
Lewis, D., Kanji, N., & Themudo, N. S. 2020. Non-governmental organizations and development. New York: Routledge.
Martens, K. 2002. "Mission impossible? Defining nongovernmental organizations." Voluntas: International Journal of Voluntary and Nonprofit Organizations, 13(3) 271-285.
Mashudi, M. 2011. "Konstruksi Hukum dan Respon Masyarakat terhadap Sertifikasi Produk Halal (Studi Socio-Legal terhadap Lembaga Pengkajian Pangan Obat-Obatan dan Kosmetika Majelis Ulama Indonesia." Doctoral dissertation, Program Pascasarjana Undip.
Pierson, M. D. 2012. HACCP: principles and applications. New York: Springer Science & Business Media.
Prijono, O. S., & Pranarka, A. M. W. 1996. Pemberdayaan: Konsep, kebijakan, dan implementasi. Jakarta: CSIS.
Riaz, M. N., & Chaudry, M. M. 2003. Halal food production. CRC press.
Florida: CRC Press.
Sandıkçı, Ö. 2011. "Researching Islamic marketing: past and future
perspectives ." Journal of Islamic Marketing.
Shafie, S., & Othman, M. N. 2006. "Halal Certification: an international marketing issues and challenges." the International IFSAM VIIIth World Congress. 28-30.
Shikoh, R. 2013. State of the global Islamic economy 2013 report. Thomson Reuters.
Sholeh, Asrorun Ni'am. 2015. "Halal Jadi Tren Global." GATRA, July 29. Sumali, A. 2019. Halal-New Market Opportunities. Malaysia: Department of Islamic Development.
Suradi, S. 2003. "Kolaborasi LSM dengan Pemerintah." Sosio Informa 8(3). 69-80.
Vakil, A. C. 1997. "Confronting the classification problem: Toward a taxonomy of NGOs ." World development, 25 (12) 2057-2070.
DOI:
https://doi.org/10.15408/jch.v10i1.25747
Abstract - 0 PDF - 0
Refbacks
There are currently no refbacks.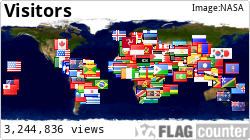 licensed under a Creative Commons Attribution-ShareAlike 4.0 International