The Universality of Democracy in Economic and Cultural Context
Abstract
Democracy and universality are serious issues that concern everyone today and need to be studied. The question is whether democracy is universal or not remains up-to-date. Those who value democracy say that democracy is universal, while those who do not value democracy say that democracy is not universal. The research method used in this study uses a qualitative method with an empirical normative approach. The results suggest that the relationship between democracy and universality remains uncertain. This uncertainty has spread to the legal, cultural and economic fields. Any subject interested in democracy examines the concept from a hermeneutic and relativist perspective, starting from their own value judgments, and by focusing on the positive and negative aspects of the concept. This further leads to the formation of different tendencies regarding the universality of democracy. This raises the need for a re-evaluation of the concept.
Keywords: Universal; Democracy; Law; Culture; Economy 
Universalitas Demokrasi dalam Konteks Ekonomi dan Budaya 
Abstrak
Demokrasi dan universalitas merupakan isu serius yang menjadi perhatian semua orang saat ini dan perlu dikaji. Pertanyaannya adalah apakah demokrasi itu universal atau tidak tetap up-to-date. Mereka yang menghargai demokrasi mengatakan bahwa demokrasi itu universal, sedangkan mereka yang tidak menghargai demokrasi menyatakan bahwa demokrasi tidak universal. Metode penelitian yang digunakan dalam penelitian ini menggunakan metode kualitatif dengan pendekatan normatif empiris. Hasil penelitian menyatakan bahwa hubungan antara demokrasi dan universalitas tetap tidak pasti. Ketidakpastian ini telah menyebar ke bidang hukum, budaya dan ekonomi. Setiap mata pelajaran yang tertarik dengan demokrasi mengkaji konsep dari hermeneutik dan relativis perspektif, mulai dari penilaian nilai mereka sendiri, dan dengan berfokus pada aspek positif dan negatif dari konsep tersebut. Selanjutnya mengarah pada pembentukan kecenderungan yang berbeda tentang universalitas demokrasi. Hal ini menimbulkan perlunya evaluasi ulang konsep.
Kata Kunci: Universal; Demokrasi; Hukum; Budaya; Ekonomi
Универсальность демократии в экономическом и культурном контексте 
Аннотация
Демократия и универсальность — это серьезные вопросы, которые волнуют сегодня всех и нуждаются в изучении. Вопрос о том, универсальна ли демократия или нет, остается актуальным. Те, кто ценит демократию, говорят, что демократия универсальна, а те, кто не ценит демократию, говорят, что демократия не универсальна. Метод исследования, использованный в данном исследовании, представляет собой качественный метод с эмпирическим нормативным подходом. Результаты показывают, что связь между демократией и универсальностью остается неопределенной. Эта неопределенность распространилась на правовую, культурную и экономическую сферы. Любой субъект, интересующийся демократией, исследует концепцию с герменевтической и релятивистской точки зрения, исходя из своих собственных оценочных суждений и сосредоточив внимание на положительных и отрицательных аспектах концепции. Это в дальнейшем приводит к формированию различных тенденций относительно универсальности демократии. В связи с этим возникает необходимость переоценки концепции.
Ключевые слова: Универсальный; Демократия; Закон; Культура; Экономика
Keywords
Universal; Democracy; Law; Culture; Economy
References
Atak, C. (2019). "Demokrasinin Yeniden İnşası", Sosyal Bilimler Araştırma Derneği, Hukuk ve İktisat Araştırmaları Merkezi.
Ateş, H. (2017). "İslam ve Demokrasi Üzerine", TESAM Akedemi Dergisi,Volume 4 Number 1.
Aydın, H. (2001). "İslam Hukuku, Devlet ve Ahkam'ı Sultaniye İlişkisi", Cumhuriyet Üniversitesi İlahiyat Fakültesi Dergisi,Volume 5 Number 2.
Barış, S.& Erdoğmuş, M. (2018). "21. Yüzyılda Demokrasi ve Ekonomik Büyüme İlişkisi: Bir Literatür İncelemesi", SDÜ Vizyoner Dergsisi. Volume 9 Number 20.
Bozbaş, G. (2017). "İslam ve Demokrasi Tartışmaları Üzerine Bir Algı Yönetimi", TESAM Akademi Dergisi,Volume 4 Number 1.
Can, M. (2019). İnsan Hakları ve Demokrasi Arasındaki Felsefenin İlişkisi, Atatürk Üniversitesi Sosyal Bilimler Enstitüsü Dergisi, Volume 23 (special issue).
Dahl, R. (1996). Demokrasi ve Eleştirileri, Çev. Köker, L. Ankara:Yetkin Yayınları
Demir, N. (2010). "Demokrasinin Temel İlkeleri ve Modern Demokrasi Kuramları", Ege Akademik Bakış. Volume 10 Number 2.
Diamond, L. (2016) "Demokrasi Evrensel Mi?" Çev. Erol, A. Yüzüncü Yıl Üniversitesi İİBF Dergisi, Winter 1.
Doğan, A. (2005) "Demokrasi ve Ekonomik Gelişme", Erciyes Üniversitesi İİBF Dergisi, Number 25.
Eser, H. B.& Taylan, Ö. (2016) "Doğrudan ve Temsili Demokrasi Üzerine Bir Eleştiri Denemesi", Muhafazakar Düşünce, Volume 13 Number 48.
Gıddens, A. (2000). Elimizden Kaçıp Giden Dünya, Çev. Akınhay, O. İstanbul: Alfa Yayınları.
Gözler, K. (2006). Anayasa Hukukuna Giriş, Bursa: Ekin Kitabevi.
Güç, A. (2001) "Konfüçyüs ve Konfüçyüsçülük", Uludağ Üniversitesi İlahiyat Fakültesi Dergisi,Volume 10 Number 2.
Huntıngton, S. (2002), Üçüncü Dalga:Yirminci Yüzyıl Sonlarında Demokratlaşma, Çev. Özbudun, E. Ankara: Ofset Fotomat.
Koyuncu, A. A. (2015) "Dört Farklı Perspektiften İslam Demokrasi Tartışmaları", İnsan ve Toplum Bilimleri Araştırma Dergisi. Volume 4 Number 3.
Kalkır, N. (2018). "Konfuçyüs'ün Yönetim Anlayışı Üzerine Bir Analiz", Curr Res Soc Sci, doi: 10.30613/curesosc.449190, Volume 4 Number 3.
Özlem, D. (2015). Evrensellik Mitosu, İstanbul: Notos Kitap Yayınevi.
Sartori, G. (1996). Demokrasi Teoriseine Geri Dönüş, Çev, Karamustafaoğlu, T. Turhan, M. Ankara: Yetkin Basımevi.
Setiawan, R. (2016). "Peranan Etika Aparatur Sipil Negara Dalam Pelayanan Publik Pada Dinas Kependudukan Dan Catatan Sipil (Disdukcapil) Kota Bandar Lampung" Jurnal e-JKPP, Volume 2 Number 2.
Schmitt, C. (2014). Parlamenter Demokrasinin Krizi, Çev. Zeybekoğlu, E. Ankara: Dost Kitabevi.
Sen, A. (2003) "Evrensel Bir Değer Olarak Demokrasi",Journal Of Democracy, 1999, Çev. Fedayi, C. Açık Toplum E-Dergi.
Sırım, V. & Eraslan, M. (2020) "Demokratikleşme ve Ekonomik Büyüme Arasındaki Etkileşim", Balkan Sosyal Bilimler Dergisi, Volume 9 Number 17.
Ranciere, J. Demokrasi Nefreti, Çev. Özmakas, U. İstanbul: İletişim yayınları.
DOI:
https://doi.org/10.15408/jch.v10i1.24423
Abstract - 0 PDF - 0
Refbacks
There are currently no refbacks.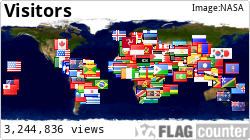 licensed under a Creative Commons Attribution-ShareAlike 4.0 International