Legal Policies for Non-Subsidized Hajj Financing in Indonesia
Abstract
Additional quotas for hajj have not been resolved, particularly in regard to the financing of hajj, which requires subsidies. The state's goal of distributing subsidies to those who are unable to afford them has not been met, and the state's concept of welfare democracy has not been realized. Accordingly, this investigation employs normative legal research in order to focus on government policies as well as developing issues related to Hajj financing. A constitutional practice that has gradually become law is revealed in this study, namely the existence of subsidies created by the existence of benefit value instruments and the practice of subsidies that have been carried out previously in an indirect manner by the Minister with agreement from the DPR in determining BPIH by applying a 50% discount to the real cost of the hajj. As long as the constitutional practice is carried out in order to complete, perfect, and revitalize the legislation, this is normal. A formal legislative body or statutory regulation is required if there are any actual or potential constitutional issues with the practice of constitutional law.
Keywords: Open Legal Policy; Hajj Financing; Non-Subsidized Hajj; Hajj Category 
Kebijakan Hukum Pembiayaan Haji Non Subsidi di Indonesia  
Abstrak.
Banyaknya tambahan kuota haji belum teratasi, terutama perihal pembiayaan haji yang memerlukan subsidi. Target subsidi yang seharusnya menjangkau masyarakat yang tidak mampu secara finacial dan konsep demokrasi kesejahteraan melalui instrumen subsidi yang digunakan oleh negara dalam hal ini belum terpenuhi. Penelitian ini menggunakan jenis penelitian hukum normatif dengan pendekatan perundang-undangan dan kasus sehingga analisis penelitian lebih menekankan kepada kebijakan pemerintah dan permasalahan yang berkembang mengenai pembiayaan haji. Temuan penelitian ini yakni, keberadaan subsidi yang tercipta dengan adanya instrumen nilai manfaat dan praktik subsidi yang secara tidak langsung, telah dilakukan sebelumnya melalui penetapan BPIH dengan besaran 50% dari real cost biaya haji yang dilakukan oleh Menteri dengan kesepakatan DPR, secara tidak langsung menjadi kebiasaan yang praktik ketatanegaraan yang telah berangsur-angsur lama menjadi hukum. Hal ini adalah lumrah, karena selama kebiasaan ketatanegaraan dilakukan demi melengkapi, menyempurnakan, menghidupkan kaidah-kaidah hukum perundang-undangan, hal tersebut konstitusional. Namun jika praktik ketatanegaraan tersebut justru mengalami permasalahan atau potensi konstitusional, maka hal tersebut harus dipertegas dalam sebuah legis formal atau peraturan perundang-undangan.
Kata Kunci: Open Legal Policy; Pembiayaan Haji; Haji Non Subsidi; Kategori Haji 
Правовая политика для не субсидируемых Финансирование хаджа в Индонезии 
Абстрактный.
Дополнительные квоты на хадж не решены, особенно в отношении финансирования хаджа, который требует субсидий. Задача государства по распределению субсидий среди тех, кто не может их себе позволить, не была достигнута, а концепция государственной демократии всеобщего благосостояния не была реализована. Соответственно, в этом расследовании используются нормативно-правовые исследования, с тем чтобы сосредоточить внимание на государственной политике, а также на разработке вопросов, связанных с финансированием хаджа. В этом исследовании раскрывается конституционная практика, которая постепенно стала законом, а именно наличие субсидий, созданных наличием инструментов оценки выгоды, и практика субсидий, которые ранее осуществлялись косвенным образом министром с согласия ДНР. при определении БПЖ путем применения 50% скидки к реальной стоимости хаджа. Пока конституционная практика осуществляется с целью дополнения, совершенствования и оживления законодательства, это нормально. Официальный законодательный орган или законодательное регулирование требуется, если есть какие-либо фактические или потенциальные конституционные проблемы с практикой конституционного права.
Ключевые Слова: открытая правовая политика; финансирование хаджа; хадж без субсидий; категория хаджа
Keywords
Open Legal Policy; Hajj Financing; Non-Subsidized Hajj; Hajj Category
References
Aji, A.M. (2010). Rasionalitas ijtihad Ibn Rusyd: kajian atas fiqh jinayat dalam kitab "Bidayat al-Mujtahid wa Nihayat al-Muqtashid, Bogor: Pustaka Pena Ilahi.
Indonesian Constitution (UUD NRI 1945).
Kaelan, (2010). Pendidikan Pancasila, Yogyakarta: Paradigma.
Kisworo, Budi. (2017). "Ibadah Haji di Tinjau Dari Berbagai Aspek", Al Istinbah: Jurnal Hukum Islam, Volume 2, Nomor 1.
Latipulhayat, Atip. (2014). "Khazanah Roscoe Pound", Padjadjaran Jurnal Ilmu Hukum, Volume 1, Nomor 2.
Law Number 34 of 2014 concerning Hajj Financial Management.
Law Number 8 of 2019 concerning the Implementation of Hajj and Umrah.
Manan, Bagir. (1987). Konvensi Ketatanegaraan, Bandung: Armico.
Manan, Bagir; And Harijanti, Susi Dwi. (2014). "Saat Rakyat Bicara: Demokrasi dan Kesejahteraan", Padjadjaran Jurnal Ilmu Hukum, Volume 1, Nomor 1.
Manan, Bagir; AND Harijanti, Susi Dwi. (2015). Memahami Konstitusi: Makna dan Aktualisasi, Jakarta: Raja Grafindo.
Mukri, S.G.; Aji, A.M.; Yunus, N.R. (2016). "Implementation of Religious Education in the Constitution of the Republic of Indonesia," Salam: Sosial dan Budaya Syar-i, Volume 3 No. 3.
Mukri, S.G.; Aji, A.M.; Yunus, N.R. (2017). Relation of Religion, Economy, and Constitution In The Structure of State Life, STAATSRECHT: Indonesian Constitutional Law Journal, Volume 1, No. 1.
Rajab, (2014). "Berhaji Dengan Dana Kredit: Kaji Ulang Konsep Istitha'ah Dalam Haji," Jurnal Tahkim: Volume X, Nomor 1, Juni 2014.
Rizal, Said; AND Yusriando, (2020). "Batasan dan Ukuran Istitha'ah dalam Berhaji Menurut Hukum Fiqh Kontemporer", Jurnal Ilmu Hukum Prima, Volume 3, Nomor 1.
Sayuti, Hendri. (2013). "Hakikat Affirmative Action Dalam Hukum Indonesia : Ikhtiar Pemberdayaan Yang Terpinggirkan", Menara, Volume 12, Nomor 1, Januari-Juni.
Smith, Rhona K.M. et.all, (2008). Hukum Hak Asasi Manusia, Yogyakarta: Pusat Studi Hak Asasi Manusia Universitas Islam Indonesia, PUSHAM UII.
Yahya, Imam Abu Zakariyya. (2007). Raudhatul Thalibin (terjemahan A. Shalahuddin, dkk.), Jakarta:Pustaka Azzam.
Yunus, N.R.; Anggraeni, RR Dewi.; Rezki, Annissa. (2019). "The Application of Legal Policy Theory and its relationship with Rechtsidee Theory to realize Welfare State," 'Adalah, Volume 3, No. 1.
Decree of the Director-General of Hajj and Umrah Organization Number 143 of 2020 concerning Guidelines for Payment for Repayment of Special Hajj Travel Expenses and Processing of Special Hajj Documents for 1441/2020M.
Decree of the Minister of Religion Number 140 of 2019 concerning Payment of Fees for the Implementation of the Regular Hajj 1440 H / 2019 M.
https://lombokpost.jawapos.com/nasional/05/06/2020/pemerintah-pangkas-subsidi-biaya-haji-secara-bertahap/.
https://news.detik.com/berita/d-4413836/dpr-menag-sahkan-biaya-haji-tahun-2019-sebesar-rp-352-juta
https://www.merdeka.com/peristiwa/pemerintah-dan-dpr-sepakati-biaya-haji-2020-tidak-naik-tetap-rp35-juta.html.
https://www.merdeka.com/uang/biaya-untuk-kuota-tambahan-10000-jemaah-haji-tak-gunakan-apbn.html.
https://www.sec.gov/fast-answers/answersponzihtm.html. (U.S. Securities and Exchange Commission).
DOI:
https://doi.org/10.15408/jch.v9i3.23686
Abstract - 0 PDF - 0
Refbacks
There are currently no refbacks.
License URL:
http://journal.uinjkt.ac.id/index.php/citahukum/index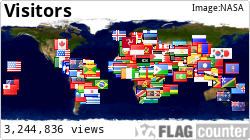 licensed under a Creative Commons Attribution-ShareAlike 4.0 International