Peran Organisasi Regional Dalam Pemeliharaan Perdamaian dan Keamanan Internasional
Abstract
Abstract: International law has stipulated a number of mechanisms in order to resolve the dispute between the countries. International dispute settlement mechanisms are required to use peaceful means as the main approach. However, if peaceful means can not resolve a dispute, it can also be used enforcementaction by the UN Security Council, particularly if potentially threatens peace and international security. The UN Charter also regulates the role of regional organizations, including when regional organizations intend to play a role related with maintenance of international peace and security. Although in practice today of regional organizations has been actively engaged in the maintenance of international peace and security, but international regulations regarding this activity has not been clearly settle, particularly in terms of scale and responsibility mechanism.
Abstrak: Peran Organisasi Regional Dalam Pemeliharaan Perdamaian dan Keamanan Internasional. Hukum internasional telah mengatur sejumlah mekanisme dalam rangka menyelesaiakan sengketa yang terjadi antara negara-negara di dunia. Mekanisme penyelesaian sengketa internasional diharuskan menggunakan cara-cara damai sebagai pendekatan utama. Meskipun demikian apabila cara-cara damai tidak dapat menyelesaikan suatu sengketa, maka dapat pula digunakan cara-cara kekerasan oleh Dewan Keamanan PBB, terutama apabila mengancam perdamaian dan keamanan internasional. Piagam PBB juga mengatur mengenai peran Organisasi Regional termasuk apabila Organisasi Regional bermaksud berperan dalam melakukan pemeliharaan perdamaian dan keamanan internasional. Meskipun pada praktiknya hari ini Organisasi Regional telah aktif melakukan kegiatan pemeliharaan perdamaian dan keamanan internasional, akan tetapi ketentuan internasional mengenai aktivitas ini belum secara jelas diatur, terutama dalam hal skala dan mekanisme pertangungjawabannya.
Keywords
UN; Regional Organization, International peace and security; PBB; organisasi regional; perdamaian dan keamanan internasiona
References
Ademola Abass, Regional Organisation and the Development of Collective Security Beyond Chapter VIII of the UN Charter, Hart Publishing, Oregon, USA, 2004.
Anne Orford, Reading Humanitarian Intervention, Human Rights and the Use of Force in International Law, Cambridge University Press, London & New York, 2003.
Boutros Boutros-Ghali, An Agenda for Peace, New York: United Nations, 1992.
Bryan A. Garner ed., Black's Law Dictionary , 7th Edition, West Group, ST. Paul, Minn, 1999
Huala Adolf, Hukum Penyelesaian Sengketa Internasional, Sinar Grafika, Jakarta 2004
Jan Klabbers, An Introduction to International Institutional Law, Cambridge University Press, Cambridge, 2002
J.G. Starke, Introduction to International Law, Tenth Edition, Butterworth, London 1989
J.G. Merrills, International Dispute Settlement, New York: Cambridge University Press, 2005
J.L. Holzgrefe & Robert O. Keohane, eds, Humanitarian Intervention: Ethical, Legal and Political Dilemmas, Cambridge University Press, London & New York, 2003
JS Nye, International Regionalism, Little Brown, Boston, 1962
Sumaryo Suryokusumo, Pengantar Hukum Organisasi Internasional, PT Tatanusa, Jakarta, 2007
T. May Rudy, Administrasi Dan Organisasi Internasional, Refika Aditama, Bandung, 2005
Thomas M. Franck, Resourse to Force, State Action Againsts Threats and Armed Attacks, Cambridge University Press, UK, 2004
Jurnal Martii Koskenniemi, The Place of Law in Collective Security, Michigan Journal of International Law, 1996
Journal of Humanitarian Assistance: ECOWAS and Subregional Peacekeeping in Liberia Konvensi Internasional Addis Abbaba Charter 1963.
Bangkok Declaration 1967.
Charter of the Organization of American States 1948.
UN Charter 1945.
Washington Treaty 1949.
http://sites.tufts.edu/jha/archives/66
web.stanford.edu/class/e297a/Child%20Soldiers%20in%20Liberia.doc
www.ii.umich.edu/UMICH/crees/Home/Boyce-Bosnia2006.pdf
DOI:
https://doi.org/10.15408/jch.v2i2.2317
Abstract - 0 PDF - 0
Refbacks
There are currently no refbacks.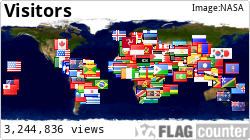 licensed under a Creative Commons Attribution-ShareAlike 4.0 International