The Law Enforcement of Illegal Fishing in the Perspective of UNCLOS 1982: The Case of Illegal Fishing in the North Natuna Sea
Abstract
The potential for illegal fishing in Indonesia's marine areas is tremendous, especially in the exclusive economic zone of Indonesia, mainly in the North Natuna marine area. Following the rampant illegal fishing activities, policies on preventing and eradicating illegal fishing in the Republic of Indonesia are constantly debated both in theory and implementation. Illegal fishing activities are not only a problem for Indonesia but also a cross-border problem because the perpetrators come from across countries. Therefore, the handling of this problem must be cross-border, and the implementation of international law is necessary. By using normative legal research, the paper analyzed the law enforcement of illegal fishing by referring to UNCLOS as the basis of international maritime law to obtain legal certainty in illegal fishing in the Indonesian exclusive economic zone (EEZ), especially in the North Natuna Sea area. According to Article 73 paragraph (1) UNCLOS 1982, Indonesia can take action against illegal fishing perpetrators by using its own legal regulations because illegal fishing can interfere with the management rights of Indonesia's marine natural resources.
Keywords
Illegal Fishing; Indonesian Exclusive Economic Zone; UNCLOS
References
Books
Anwar, Khaidir. (2015). Hukum Laut Internasional dalam Perkembangan. Bandar Lampung: Justice Publisher.
Bank, Asian Development. (2014). State of The Coral Triangle: Indonesia. Philipines: ADB Avanue.
Hoagland, P. J. Jacoby, M.E. (2001). Schumacher, Encyclopedia of Ocean Sciences (Second Edition), USA: Academic Press.
Jackson, Robert dan Sorensen. 2016. Pengantar Studi Hubungan Internasional: Teori dan Pendekatan. Yogyakarta: Pustaka Pelajar.
Kementerian Kelautan dan Perikanan Republik Indonesia. (2014). Laporan Kementerian Kelautan dan Perikanan Republik Indonesia Tahun 2014. Jakarta: Sekretaris Jenderal KKP RI.
Kementerian Kelautan dan Perikanan. (2012). Profil Direktorat Jenderal Pengawasan Sumber Daya Kelautan dan Perikanan. Jakarta: Kementerian Kelautan dan Perikanan RI.
Marlina. (2013). Aspek Hukum Peran Masyarakat dalam Mencegah Tindak Pidana Perikanan. Jakarta: PT. Sofmedia.
Mauna, Boer. 2005. Hukum Internasional Pengertian,Peranan dan Fungsi dalam Era Dinamika Global. Bandung: P.T ALUMNI.
McConville, M. (Ed.). (2017). Research Methods For Law. Edinburgh University Press.
Palma, M. A. E., Tsamenyi, M., & Edeson, W. R. (2010). Promoting sustainable fisheries: The international legal and policy framework to combat illegal, unreported and unregulated fishing (Vol. 6). Brill.
Siombo, D. M. R. (2013). Hukum Perikanan Nasional dan Internasional. Jakarta: Gramedia Pustaka Utama.
Soebachman, A. (2014). Sejarah Nusantara Berdasarkan Urutan Tahun. Yogyakarta: Syura Media Utama.
Wahyono, P. (2010). Transnational crime and security threats in Indonesia. Army War Coll Carlisle Barracks Pa.
Yani, Yanyan Mochamad dan Perwita. 2005. Pengantar Ilmu Hubungan Internasional. Bandung: Remaja Rosdakarya.
Zulham, Armen, Subaryono, and Regi F. Anggawangsa. (2017). Rekomendasi Pengembangan Perikanan Tangkap di Natuna dan Sekitarnya. Jakarta: PT. Raja Grafindo Persada.
Journal article
Adiananda, I. D. A. M., Pratama, I. G. E. B., & Utama, I. A. B. M. (2019). Problematika Penegakan Hukum Dalam Tindak Pidana Illegal Fishing di Wilayah Perairan ZEE Indonesia. Jurnal Magister Hukum Udayana (Udayana Master Law Journal), 8(2), 237-248.
Agusman, D. D., & Fatihah, C. Y. N. (2020). Celebrating the 25th Anniversary of UNCLOS Legal Perspective: The Natuna Case. Indonesian Journal of International Law, 17(4), 539-564.
Aprizal, F., & Muslimah, S. Penegakan Hukum Terhadap Kasus Illegal, Unreported, dan Unregulated Fishing yang Dilakukan Terhadap Kapal KM BD 95599 TS di Laut Natuna Sesuai dengan Hukum Internasional. BELLI AC PACIS, 5(2), 87-92.
Arsyad, N. (2020). Yurisdiksi Indonesia Di Laut Natuna: Perspektif Hukum Internasional. PETITUM, 8(1 April), 20-36.
Bendar, A. (2015). Ilegal Fishing Sebagai Ancaman Kedaulatan Bangsa. Perspektif Hukum, 15(1), 1-26.
Bernaz, Nadia, and Irene Pietropaoli. (2020). Developing a Business and Human Rights Treaty: Lessons from the Deep Seabed Mining Regime under the United Nations Convention on the Law of the Sea, Business and Human Rights Journal, Vol. 5, No. 2.
Chynoweth, P., (2008). Legal research. Advanced research methods in the built environment, 1.
Damastuti, T. A., Hendrianti, R. C., Laras, R. O., & Agustina, R. (2018). Penyelesaian Sengketa Ilegal Fishing Di Wilayah Laut Natuna Antara Indonesia Dengan China. Jurnal Reformasi Hukum: Cogito Ergo Sum, 1(2), 51-58.
Dede, M., Widiawaty, M. A., Setiawan, I., & Huda, N. (2019). Integrasi AHP Dan Sistem Informasi Geografis Untuk Analisis Potensi Kerawanan Illegal Fishing Di Indonesia (Integration AHP and Geographic Information System to Analyse Vulnerability of Illegal Fishing in Indonesia). Jurnal Sains Informasi Geografi, 2(2), 8-17
Efritadewi, A., & Jefrizal, W. (2017). Penenggelaman Kapal Illegal Fishing di Wilayah Indonesia Dalam Perspektif Hukum Internasional. Jurnal Selat, 4(2), 260-272.
Fauzan, F., Abdullah, K., & Ahmad, M. Z. (2019). Border security problems in the waters of the Natuna Islands: between national boundaries and illegal fishing. AEGIS: Journal of International Relations, 3(2).
Firmansyah, Y., Wijaya, H., & Sylvana, Y. (2020). Implementation of International Relations on Illegal Fishing Activities by Chinese Fisherman in the Exclusive Economic Zone of the Republic of Indonesia Natural Island. International Journal of Social Science and Religion (IJSSR), 113-126.
Forbes, V. L. (2014). Indonesia's delimited maritime boundaries. In Indonesia's Delimited Maritime Boundaries (pp. 33-63). Springer, Berlin, Heidelberg.
Gunawan, Y., & Yogar, H. N. A. (2019). Law Enforcement on Illegal Fishing of Illegal Foreign Vessels Within EEZ of Indonesia. KnE Social Sciences, 656-666.
Gurning, L., Manurung, M., & Simatupang, H. B. (2020). Upaya Polisi Airud Dalam Penanggulangan Terjadinya Tindak Pidana Illegal Fishing Di Wilayah Perairan Tanjungbalai. Jurnal Darma Agung, 28(1), 17-30.
Jaelani, A. Q. (2014). Illegal Unreported and Unregulated (IUU) Fishing: Upaya Mencegah dan Memberantas Illegal Fishing dalam Membangun Poros Maritim Indonesia. Supremasi Hukum: Jurnal Kajian Ilmu Hukum, 3(1).
Miranda, Aichel.S. (2018). Pelanggaran Terhadap Hak Berdaulat Indonesia: Studi Kasus Tiongkok di Laut Natuna Utara. Journal of International Relations. Volume 4(4).
Muhamad, Simela Victor. (2012). Illegal Fishing Di Perairan Indonesia: Permasalahan Dan Upaya Penanganannya Secara Bilateral Di Kawasan, Jurnal Politicia, 3 (1).
Munawaroh, S. (2019). Penerapan Sanksi Penenggelaman Kapal Asing Pelaku Illegal Fishing Oleh Pemerintah Indonesia (Perspektif Hukum Internasional). Mimbar Yustitia, 3(1), 27-43.
Muslimah, F., & Adi, D. P. (2020). Analisis Konflik Kepulauan Natuna Pasa Tahun 2016-2019. Jurnal Al-Ahkam: Jurnal Hukum Pidana Islam, 2(2), 10-19.
Novianto, R.D, Firmansyah, D.A, Pratama, N.A. (2020). Penyelesaian Sengketa di Laut Natuna Utara, Jurnal Hukum Bisnis Bonum Commune, 3 (1)
Putranto, G. N. D., Zid, M., & Miarsyah, M. (2019). Maritime Limit Conflict, Illegal Fishing and Enformance of Effort in Natuna Sea Region between Indonesia and China. Jurnal Perikanan dan Kelautan, 9(2), 185-193.
Raharjo, A., Sudrajat, T., Bintoro, R. W., & Saefudin, Y. (2018). The sinking ship policy to the perpetrator of illegal, unregulated and unreported fishing in criminal law perspective. In E3S Web of Conferences (Vol. 47, p. 06002). EDP Sciences.
Rosdiana, H. (2018). The Analysis of Indonesia's Strategic Culture in The North Natuna Sea Issue. Scientific Research Journal. VI (V).
Suman, A., Irianto, H. E., Satria, F., & Amri, K. (2017). Potensi dan tingkat pemanfaatan sumber daya ikan di wilayah pengelolaan perikanan Negara Republik Indonesia (WPP NRI) Tahun 2015 serta Opsi Pengelolaannya. Jurnal Kebijakan Perikanan Indonesia, 8(2), 97-100.
Yudha, E. P., & Dina, R. A. (2020). Regional Potential Development of The Indonesian Country Border Area (Case Study Of Ranai-Natuna). TATALOKA, 22(3).
Newspaper article on the website
Prakoso, Imam. (2020). Mendeteksi Aktivitas Perikanan Gelap di Laut Natuna Utara. Retrieved from https://globalfishingwatch.org/transparansi/mendeteksi-aktivitas-perikanan-gelap-di-laut-natuna-utara/
Widyatmoko, Dedi, Gunawan. (2018). Penenggelaman Kapal Asing dalam Konvensi Hukum Laut 1982. Retrieved from https://news.detik.com/kolom/d-3818937/penenggelaman-kapal-asing-dalam-konvensi-hukum-laut-1982
DOI:
https://doi.org/10.15408/jch.v10i3.21770
Abstract - 0 PDF - 0
Refbacks
There are currently no refbacks.
License URL:
http://journal.uinjkt.ac.id/index.php/citahukum/index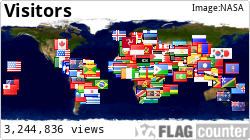 licensed under a Creative Commons Attribution-ShareAlike 4.0 International