The Policy of Village Web-Based Land Affairs Administration Management as Prior Evidence in Land Registration in Indonesia
Abstract
Abstract
Indonesia has not had good land affairs administration management yet at Village Government Level. Land conflict or dispute derives from village's very limited, manual, and outdated data. Data at village level still refers to data inherited from East Indie government time. The data available cannot meet the modern need today. Relatively inadequate human resource at village level and low awareness of land affair administration discipline within society make the change of prior data supply difficult. This research will study the utilization of village web in providing prior evidence of land registration and the juridical construction of web-based land affairs administration management to the organization of village government. The normative juridical research method with statute and conceptual approaches was used to address the problem of research. The result of research showed that the data of land affairs presented by village web can be the prior evidence as governed in Government Regulation about Land Registration and the provision without changing the source of evidence that can be either written evidence or testimony. The juridical construction of village web-based land affairs administration management derived from Village Law, Archive Law, and Information and Electronic Transaction Law. Village government can present the web-based land affairs data and make it electronic evidence.
Keywords: Management, Administration, Land Affairs, Village Web
Desa. Konflik maupun sengketa tanah bersumber dari data desa yang masih sangat minim, serba manual dan usang. Data-data ditingkat desa masih mengacu pada data peninggalan sejak jaman pemerintah Hindia Belanda. Data yang tersedia tidak mampu lagi mengikuti kebutuhan modern saat ini. Sumber daya manusia yang relative kurang ditingkat desa serta kesadaran masyarakat terhadap tertib administrasi pertanahan yang rendah menyulitkan berubahnya penyediaan data awal. Penelitian ini akan mengkaji pemanfaatan web desa dalam menyediakan bukti awal pendaftaran tanah dan konstruksi yuridis tata kelola administrasi pertanahan berbasis web bagi penyelenggaraan pemerintah desa. Metode penelitian yuridis normatif dengan pendekatan perundang-undangan dan pendekatan konseptual digunakan untuk menjawab persoalan penelitian. Hasil penelitian menunjukkan bahwa data-data pertanahan yang disajikan oleh web desa dapat menjadi bukti awal sebagaimana diatur oleh Peraturan Pemerintah tentang Pendaftaran Tanah dengan ketentuan tanpa merubah sumber alat bukti yang dapat berupa bukti tertulis maupun kesaksian. Konstruksi yuridis tata kelola administrasi pertanahan berbasis web desa bersumber dari UU Desa, UU Arsip dan UU Informasi Transaksi Elektronik. Pemerintah Desa dapat menyajikan data pertanahan berbasis web dan dijadikan sebagai alat bukti elektronik.
Kata Kunci: Tata Kelola, Administrasi, Pertanahan, Web Desa
Аннотация
Индонезия всё еще не имеет надлежащее управление земельной администрации на уровне деревенских властей. Конфликты и земельные споры происходят из деревенских данных, которые все еще очень минимальны, полностью ручные и устаревшие. Данные на уровне деревень по-прежнему относятся к устаревшим данным со времен правительства Голландской Ост-Индии. Доступные данные больше не могут соответствовать сегодняшним потребностям. Относительная нехватка человеческих ресурсов на уровне деревень и низкий уровень осведомленности общественности о порядке управления земельной администрации затрудняли изменение предоставления исходных данных. В этом исследовании будут рассматриваться использование деревенского веба для предоставления первоначального свидетельства регистрации земли и юридическое оформление управления земельной администрации на базе веб-версии для организации деревенского правительства. Для решения исследовательских задач используются нормативные юридические методы исследования с нормативным и концептуальным подходом. Результаты исследования показывают, что земельные данные, представленные на деревенском вебе, могут быть первоначальным доказательством в соответствии с Постановлением Правительства о Регистрации Земли, при условии, что не измененился источник доказательств, которые могут быть в форме письменных доказательств или свидетельских показаний. Юридическое построение управления земельной администрации на базе деревенской веб-версии исходит из Закона о деревнях, Закона об архивах и Закона об информации электронных транзакций. Правительство деревни может предоставлять данные о земле на базе веб-версии и служить в качестве электронного доказательства.
Ключевые Слова: Управление, Администрация, Земля, Деревенский Веб
Keywords
Management, Administration, Land Affairs, Village Web
References
Apriyansyah dkk,. (2018). Efektivitas Sistem Informasi Desa (SID) Dalam Pelayanan Publik Di Desa Dlingo, Kecamatan Dlingo, Kabupaten Bantul, Jurnal Analisis Kebijakan dan Pelayanan Publik Volume 4 No. 1, Juni 2018.
Bakri, Muhammad. (200). Hak Menguasai Tanah oleh Negara; Paradigma Baru untuk Reformasi Agraria Jakarta: Citra Media.
Alamsah, Danang D. 2012. "Administrasi Pertanahan", Modul Universitas Terbuka, Tanggerang : Penerbit UT
Dewanto, Ahmad Rizki.et.all. (2014). Pelaksanaan Program Larasita Dalam Penertiban Administrasi Pertanahan (Studi di Badan Pertanahan Nasional Kabupaten Malang), Jurnal Administrasi Publik (JAP), Vol. 2, No. 2.
Fatma Diani, Intan.(2014), Perancangan Sistem Informasi Berbasis web pada Desa Banjar Agung Ilir, Prosiding Konferensi Mahasiswa Sistem Informasi, hlm. C.31, http://ojs.stmikpringsewu.ac.id/index.php/procidingkmsi/article/view/225/208
Ginting, Darwin. 2016. Land Registration In Information Technology Perspective A Basis Of Basic Agrarian Law In Indonesia, International Journal Of Scientific & Technology Research Volume 5, ISSUE 05, MAY 2016
Handoko, Widhi. 2019. Analisis Pengembangan Kebijakan dan Manajemen Pertanahan BPN/Kementerian Agraria RI, Recital Vol. 1 No.2 Tahun 2019. E-ISSN: 2623-2928.
Harsono, Boedi. (2006) Hukum Agraria Indonesia; Himpunan Peraturan-peraturan Hukum Tanah, Jakarta: Djambatan.
Harsono, Boedi. (2003). Hukum agraria Indonesia: Sejarah pembentukan Undang-Undang Pokok Agraria, isi, dan pelaksanaannya. Djambatan.
Hartanto, Andy. (2014). Karakteristik Jual Beli Tanah Yang Belum Terdaftar Hak Atas Tanahnya. Surabaya : LaksBang Justitia
Ilham Arisaputra, Muhammad, et.all. (2017). Akuntabilitas Administrasi Pertanahan Dalam Penerbitan Sertifikat, Mimbar Hukum, Volume 29 Nomor 2, Juni.
Ismaya, Samun. (2013), Hukum Administrasi Pertanahan, Yogyakarta: Graha Ilmu, Waskito and Hadi Arnowo. 2017, Pertanahan Agraria, and Tata Ruang, Jakarta : Kencana.
Masdali, the Head of Gili Anyar Village, Kamal Sub District, Bangkalan Regency, Closed the interview on July 8, 2020.
Purwaningdyah and Agus Wahyudi, 2012. "Konsep Dasar Administrasi dan Administrasi Pertanahan", Modul 1, http://www.pustaka.ut.acid,.
Rozi, Fahrur dan Tomy Listiawan. (2017), Pengembangan Website dan Sistem Informasi Desa di Kabupaten Tulungagung, Jurnal Ilmiah Penelitian dan Pembelajaran Informatika) Volume 02, Nomor 02, Desember 2017.
Silviana, Ana et all. 2018. Sinden Bertapa" Metode Menuju Tertib Adminidtrasi idang Pertanahan (Studi Di Desa Trisari Kecamatan Gubug Kabupaten Grobogan". Masalah-Masalah Hukum, Jilid 48 No.3, Juli 2018
Suhendra, Adi. (2018), Inovasi Daerah dalam Reformasi Pemerintahan Kota Tangerang dan Kota Magelang, Jurnal Matra Pembaruan 2 (1) (2018)
Suhediningsih Sri, etc. (2018). The policy of Land Registration Oriented in Social Justice in Indonesia, 1st International Conference on Indonesian Legal Studies (ICILS 2018), Advances in Social Science, Education and Humanities Research, Volume 192, Copyright © 2018, the Authors. Published by Atlantis Press.
Sutedi, A. (2014). Sertifikat Hak Atas Tanah (2nd ed.). Jakarta: Sinar Grafika.
Sri Ahyan. (2017). Land Registration As A Legal Construction Of Law In Order To Facing Asean Economic Communities, International Journal of Nusantara Islam Vol. 06 No. 02 2017: (198-207) DOI: 10.15575/ijni.v6i2.6227
Yulianti, Rina, et all. (2019). Report of Research Result "The Resolution Approach to Authoritative Cultural Conflict of Land Resource Juridical Data Mastery in Madura", LPPM Universitas Trunojoyo 2019, on Publication Process.
Wafa, Moh Ali 2016. Problematic Issuance of Land Rights Certificate, Jurnal Cita Hukum, Vol 5, No 2 (2017)
https://www.atrbpn.go.id/, Retrieved on 8 July 2020
DOI:
https://doi.org/10.15408/jch.v8i3.17253
Abstract - 0 PDF - 0
Refbacks
There are currently no refbacks.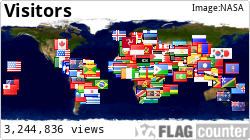 licensed under a Creative Commons Attribution-ShareAlike 4.0 International