Customary Law Before Religion and State Laws Regarding Marriage In Manggarai, Eastern Indonesia
Abstract
This article explores the position of customary law before state law and Catholic religious law regarding marriage in Mangggarai, Flores, Indonesia. This study applied a critical analytic approach. This study found that the legal position of Manggarai adat concerning marriage is weaker and tends to be marginalized. It happened because state law explicitly Law No. 1 of 1974 concerning Marriage merely accepting the legality of marriage based on religious law and not customary law. Meanwhile, religious law, in this case, Catholicism, does not provide space for customary law in matters of marital legality. As a result, many married couples who have been bound their marriage according to customary law experienced injustice as their marriage was considered illegitimate according to religious and state law. However, this research found many positive contributions of customary law to the process, legality, and integrity of marriage. Therefore, this study recommends that the Indonesian Marriage Law and Catholic Religious Law need to accommodate customary law in marriage, taking into account human rights and justice principles. Both laws need to be revised so that they can place local customary law in an equal position.
Keywords: Marriage; Manggarai; Customary law; Religious law; State law
Hukum Adat di hadapan Hukum Agama dan Negara Tentang Pernikahan Di Manggarai, Indonesia Timur
Abstrak
Artikel ini mengeskplorasi posisi hukum adat di hadapan hukum negara dan hukum agama Katolik mengenai perkawinan di Mangggarai, Flores, Indonesia. Melalui pendekatan kritikal analisis, penelitian ini menemukan bahwa posisi hukum adat Manggarai berkaitan degan perkawinan lebih lemah dan cenderung dipinggirkan. Hal ini disebabkan oleh karena hukum negara, khususnya UU Nomor 1 Tahun 1974 tentang Perkawinan hanya menerima legalitas perkawinan berdasarkan hukum agama dan bukan hukum adat. Sementara itu hukum agama, dalam hal ini agama Katolik, tidak memberi ruang kepada hukum adat dalam urusan legalitas perkawinan. Akibatnya banyak pasangan yang menikah legal secara hukum adat mengalami ketidakadilan karena dianggap tidak sah menurut hukum agama dan negara. Padahal penelitian ini menemukan banyak kontribusi positif hukum adat terhadap proses, legalitas dan keutuhan perkawinan. Karena itu, studi ini merekomendasikan agar UU Perkawinan RI dan Hukum Agama Katolik perlu mengakomodir hukum adat di dalam perkawinan, dengan memperhatikan prinsip Hak Asasi Manusia dan keadilan. Kedua hukum tersebut perlu direvisi agar bisa menempatkan hukum adat lokal pada posisi yang sejajar. 
Kata Kunci: Perkawinan; Manggarai; Hukum Adat; Hukum Agama; Hukum Negara
Обычное право перед правом религии и государства относительно брака в Мангарае, Восточной Индонезии
Аннотация
В этой статье исследуется положение обычного права перед правом государства и католической религией в отношении брака в Мангарае, Флорес, Индонезия. В этом исследовании применен критическо-аналитический подход. Это исследование показало, что правовое положение обычного права в Мангарае в отношении брака слабее и имеет тенденцию к маргинализации. Это связано с тем, что право государства, особенно Закон № 1 от 1974 года о браке, признает законность брака только на основе религиозного, а не обычного права. Между тем религиозное право, в данном случае католицизм, не уступает обычному праву в вопросах законности брака. В результате, многие пары, состоящие в законном браке в соответствии с обычным правом, сталкиваются с несправедливостью, поскольку считаются незаконными в соответствии с религиозными правами и правами государства. Фактически, это исследование обнаружило множество положительных вкладов обычного права в процессе, законности и целостности брака. Таким образом, в данном исследовании рекомендуется, чтобы индонезийскиое право о браке и католическое религиозное право учитывали нормы обычного права в браке с учетом прав человека и принципов справедливости. Оба права необходимо пересмотреть, чтобы уравнять местное обычное право с религиозным.
Ключевые Слова: брак; Мангарай; обычное право; религиозное право; государственное право
Keywords
Marriage; Manggarai; Customary law; Religious law; State law
References
Acciaioli, G. (2007). 13 From customary law to indigenous sovereignty. The Revival of Tradition in Indonesian Politics, 295.
Antlöv, H., Wetterberg, A., & Dharmawan, L. (2016). Village governance, community life, and the 2014 village law in Indonesia. Bulletin of Indonesian Economic Studies, 52(2), 161-183.
Batari, O.A. (2017). "The Islamization in Bugis Society During The Darul Islam Era Under Kahar Muzakar in the 1960s". Jurnal Dinika 2/1: 23-33. DOI : 10.22515/dinika.v2i1.107
Erb, M. (2007). "Adat Revitalization in Western Flores: Culture, Religion, and Land." The Revival of Tradition in Indonesia Politics: The Development of Adat from Colonialism. Eds. Jamie S. Davidson and David Henley. New York: Routledge: 247-273.
Fitzpatrick, D (2007). "Land, Custom, and the State in Post-Soeharto, Indonesia." The Revival of Tradition in Indonesia Politics: The Development of Adat from Colonialism. Eds. Jamie S. Davidson and David Henley: 130-147.
Harmon, T.P. (2010). "The Sacramental Consummation of the Moral Life According to St. Thomas Aquinas". New Blackfriars 91/1034: 465-480. https://doi.org/10.1111/j.1741-2005.2009.01315.
Irianto, S. (2004). "Competition and Interaction Between State Law and Customary Lawin the Court Room: A Study of Inheritance Cases in Indonesia." The Journal of Legal Pluralism and Unofficial Law. 36/49: https://doi.org/10.1080/07329113.2004.10756574
Lon, Y.S. & Widyawati, F. (2018). "Bride-Wealth: Is There Respect for Women in Manggarai?" Humaniora, 30/3: 271-278. DOI: https://doi.org/10.22146/jh.v30i3.29216
Lon, Y.S., (2019). "The Legality of Marriage According to Customary, Religion and State Laws: Impacts on Married Couples and Children in Manggarai." Jurnal Dinamika Hukum, 19/2: 302-317. DOI: 10.20884/1.jdh.2019.19.2.2429.
Lukito, R. (2013). Legal Pluralism in Indonesia: Bridging the Unbridgeable. New York: Routledge
Luzbetak, L.J. (2015). The Church and Cultures: New Perspectives in Missiological Anthropology. Maryknoll: Orbis Books.
McCarthy, J.F. (2004). "Changing to Gray: Decentralization and the Emergence of Volatile Socio-Legal Configurations in Central Kalimantan, Indonesia." World Development, Vol. 32, Issue 7: 1199-1223. https://doi.org/10.1016/j.worlddev.2004.02.002.
McWilliam, A. (2006). Historical reflections on customary land rights in Indonesia. The Asia Pacific Journal of Anthropology, 7(1), 45-64.
Mutaqin, Z.Z. (2011). "Indonesian Customary Law and European Colonialism: A Comparative Analysison Adat Law." JE Asia & Int'l. 2: 351-376.
Norget. K. (2009). "Decolonization and The politics of Syncretism: The Catholic Church, indigenous Theology and cultural autonomy in Oaxaca, Mexico." Education, Decolonization, and Development. Ed. D. Kapoor. Sense Publisher: 75-93.DOI: https://doi.org/10.1163/9789087909260_006
Pompe, S. (1988). Mixed marriages in Indonesia: Some comments on the law and the literature. Bijdragen tot de taal-, land-en volkenkunde/Journal of the Humanities and Social Sciences of Southeast Asia, 144(2), 259-275.
Redd, Z. (2004). "Attitudes, norms, and values in healthy marriages." www. childtrends.org.
Susanti, I. and Tanius S. (2016). "Supremacy of Ethics: National Law, Customary Law, and Islamic Law Collided." Proceedings of The International Conference on Ethics in Governance (ICONEG, 2016). Atlantis Press: 116-119.https://doi.org/10.2991/iconeg-16.2017.29
Von Benda-Beckmann, Frans dan Keebet von Benda-Beckmann. (2011). "Myths and stereotypes about adat law: A reassessment of Van Vollenhoven in the light of current struggles over adat law in Indonesia". Dalam Bijdragen tot de Taal-, Land- enVolkenkunde (BKI) 167-2/3 (2011):167-195. https://doi.org/10.1163/22134379-90003588
Widyawati, Fransiska. (2013). "The Development of Catholicism in Manggarai Eastern Indonesia: Religion, Identity, and Politics".Dissertation. Yogyakarta: Gadjah Mada University.
Widyawati, F. (2018). Catholics in Manggarai, Eastern Indonesia. Geneva: Globethics.
DOI:
https://doi.org/10.15408/jch.v9i1.16510
Abstract - 0 PDF - 0
Refbacks
There are currently no refbacks.
License URL:
http://journal.uinjkt.ac.id/index.php/citahukum/index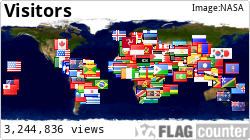 licensed under a Creative Commons Attribution-ShareAlike 4.0 International