The Role of Regional Heads in Corruption Crime in Klaten Regency
Abstract
Abstract
The administrators of the state should be obliged to carry out their duties with a sense of responsibility and do not commit disgraceful acts, without strings attached either for personal, family, crony or group interests and do not expect compensation in any form that is contrary to the provisions of the legislation in force. However, Sri Hartini as the state organizer as the Regent of Klaten did it against the law. For this reason, the purpose of this research is how is the role of Sri Hartini as the Regent of Klaten Related to Corruption in Klaten Regency. This research uses descriptive qualitative research methods and data analysis techniques using the Nvivo 12 Plus software and secondary data sources from the Putusan Mahkamah Agung Nomor 55/PID.SusTPK/2017/PN.SMG. And the result is that Sri Hartini's role as a state organizer as Klaten Regent has a very dominant role in committing criminal acts of corruption, gratuity, bribery, and abuse of authority with the new SOTK changes in the Klaten District Government Environment. This can be proven by the percentage generated from the analysis using Nvivo 12 Plus, namely Gratification with a percentage of 35.27%, Network with a percentage of 45.95%, Bribery with a percentage of 38.08%, and Abuse of authority with a percentage of 37.82%.
Keywords: Regents, Corruption, Gratification, Bribery, Abuse of Authority
Abstrak
Penyelenggara negara seharusnya berkewajiban untuk melaksanakan tugas dengan rasa tanggung jawab dan tidak melakukan perbuatan tercela, tanpa pamrih baik untuk kepentingan pribadi, keluarga, kroni maupun kelompok dan tidak megharapkan imbalan dalam bentuk apapun yang bertentangan dengan ketentuan peraturan perundang-undangan yang berlaku. Namun, Bupati Klaten sebagai penyelenggara negara melakukan yang bertentangan dengan hukum. Untuk itu tujuan dari penelitian ini adalah bagaimana peran Bupati Klaten terkait tindak Pidana Korupsi di daerahnya. Penelitian ini menggunakan metode penelitian deskriptif kualititatif dan teknik analisis data menggunakan Software Nvivo 12 Plus serta sumber data sekunder dari Putusan Mahkamah Agung dengan Nomor 55/PID.SusTPK/2017/PN.SMG. Hasil penelitian menyatakan bahwa Bupati Klaten sebagai penyelenggara negara memiliki peran yang sangat dominan dalam melakukan tindak pidana korupsi, gratifikasi, suap, dan menyalahgunaan wewenang dengan adanya perubahan SOTK yang baru di Lingkungan Pemerintah Kabupaten Klaten. Hal itu dapat dibuktikan dengan adanya presentase yang dihasilkan dari analisis menggunakan Nvivo 12 Plus, yakni Gratifikasi dengan presentase 35.27%, Jejaring dengan presentase 45.95%, Suap dengan presentase 38.08%, dan Penyalahgunaan wewenang dengan presentase 37.82%.
Kata Kunci: Bupati, Korupsi, Gratifikasi, Suap, Penyalahgunaan Wewenang.
Аннотация
Государственные служащие должны выполнять свои обязанности ответственно и не совершать противоправных актов, без скрытых мотив в личных, семейных, дружеских или групповых интересах и не ожидать какой-либо компенсации, противоречащей постановлениям положений действующих законов. Однако регент Klaten как государственный служащий нарушил этот закон. По этой причине целью данного исследования является определение роли Регента Klaten по отношению к коррупции в его районе. В этом исследовании используются описательные качественные методы исследования и методы анализа данных с использованием программного обеспечения NVivo 12 Plus, а также вторичные источники данных из Постановления Верховного Суда № 55/PID.SusTPK/2017/PN.SMG. Результаты исследования показали, что Регент Klaten как государственный служащий играл очень доминирующую роль в совершении коррупционного преступления, денежного предоставления, взяточничества и злоупотребления властью с новыми изменениями SOTK в Правительстве Регентства Klaten. Это может быть доказано процентом, полученным в результате анализа с использованием Nvivo 12 Plus, а именно: денежное предоставление - 35,27%, использование личных связей и знакомств - 45,95%, взяточничество - 38,08% и злоупотребление властью - 37,82%.
Ключевые слова: Регент, коррупция, денежное предоставление, взятка, злоупотребление властью.
Keywords
Regents, Corruption; Gratification; Bribery; Abuse of Authority
References
Ameen, A. A., & Ahmad, K. (2011). The Role of Finance Information Systems in Anti Financial Corruptions : A Theoretical Review.
Brass, D. J., & Skaggs, B. C. (1998). Relationships and unethical behavior: A social network perspective. Academy of Management Review, 23(1), 14–31. doi:https://doi.org/10.5465/AMR.1998.192955
Decision of the Supreme Court with Number 55 / PID.SusTPK / 2017 / PN.SMG. (t.thn.).
Diviák, T., Dijkstra, J. K., & Snijders. (2018). Structure, multiplexity, and centrality in a corruption network: the Czech Rath affair. Trends Organ Crim.
Febrikusuma, T. W., Soponyono, E., & Purwoto. (2016). Kebijakan Hukum Pidana Dalam Upaya Penanggulangan Tindak Pidana Gratifikasi Di Kabupaten Blora (Studi Putusan Pengadilan Negeri Tipikor Semarang Nomor : 150/Pid.Sus/2013/PN.Tipikor Semarang). Diponegoro Law Journal, 5(2), 1-11.
Harahap, M. I. (2018). Analisis Yuridis Tindak Pidana Korupsi dengan Menggunakan Jabatan (Studi Putusan No. 296/Pid.B/2010/PN.Mdn). Journal of Education, Humaniora and Social Sciences (JEHSS), 1(1), 1-8.
KPK. (2019). Diambil kembali dari https://www.kpk.go.id/en/statistik/makind//kk-based-profession- positions
Kristiansen, S., & Ramli, M. (2013). Buying an Income: The Market for Civil Service Positions in Indonesia. Contemporary Southeast Asia, 28(2), 207–233. doi:https://doi.org/10.1355/cs28-2b
Law of the Republic of Indonesia Number 20 of 2001 concerning Amendments to Law Number 31 of 1999 concerning Eradication of Corruption. (t.thn.).
Monyake, M., & Hough, D. (2019). Citizens, bribery, and the propensity to protest. Commonwealth and Comparative Politics,. Journal of Commonwealth & Comparative Politics, 57(3), 282–302. doi:https://doi.org/10.1080/14662043.2019.1621040
Muzoffar, A. (2016). Upaya Komisi Pemberantasan Korupsi Dalam Mencegah Tindak Pidana Korupsi Kepala Daerah. . 35–48.
Nasution, P. (2018). Hubungan Lembaga Penegak Hukum Dalam Penanggulang Tindak Pidana Korupsi Di Indonesia . 106–116.
Nel, P. (2019). When bribery helps the poor. Review of Social Economy, 1–25. doi:https://doi.org/10.1080/00346764.2019.1618482
Nielsen, R. P. (2003). Corruption Networks and Implications for Ethical Corruption Reform. 125–149.
Philp, M. (2001). Access, accountability, and authority: Corruption and the democratic process. Crime, Law, and Social Change, 357–377. DOI:Crime, Law and Social Change
Ribeiro, H. V., Alves, L. G., Martins, A. F., Lenzi, E. K., & Perc, M. (2018). The dynamical structure of political corruption networks. . Journal of Complex Networks, 6(6), 989–1003. doi:https://doi.org/10.1093/comnet/cny002
Rumesten, I. (2014). Korelasi Perilaku Korupsi Kepala Daerah Dengan Pilkada Langsung. dinamika hukum, 350–358.
Santoso, T. (2011). Menguak Relevansi Ketentuan Gratifikasi Di Indonesia. 68(4), 402–414.
Tamara, B., & Herliani, A. F. (2010). Peran Nilai Transendensi Dalam Mencegah Gratifikasi. 176–185.
Transparency International. (2018). Corruption Perceptions Index. Diambil kembali dari Transparency International: https://www.transparency.org/cpi2018 (accessed 29 December 2019)
Umar, H. (2011). Menghitung Kembali Dampak Korupsi. XII(52).
Verhezen, P. (2002). Gift and Alliances. 1-15.
Verma, P., & Sengupta, S. (2015). Bribe and punishment: An evolutionary game-theoretic analysis of bribery. PLoS ONE, 10(7), 1-22. doi:https://doi.org/10.1371/journal.pone.0133441
Wachs, J., Fazekas, M., & Kertesz, J. (2019). Corruption Risk in Contracting Markets : A Network Science Perspective.
Wang, Y. (2014). Institutions and Bribery in an Authoritarian State. Studies in Comparative International Development, 49(2), 217–241. doi:https://doi.org/10.1007/s12116-013-9138-7
Warren, M. E. (2004). What Does Corruption Mean in a Democracy? 48(2), 328–343.
Wedantha, I. G., & Dewi, A. A. (2015). Penyuapan Sebagai Bentuk Gratifikasi Dalam Tindak Pidana Korupsi. 1-5.
Zyglidopoulos, S. (2015). Toward a Theory of Second-Order Corruption. DOI: https://doi.org/10.1177/1056492615579914
DOI:
https://doi.org/10.15408/jch.v8i2.14854
Abstract - 0 PDF - 0
Refbacks
There are currently no refbacks.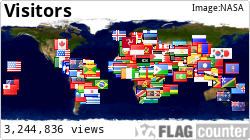 licensed under a Creative Commons Attribution-ShareAlike 4.0 International