Prevention Model of Disguised Crime in Indonesian Banking Facing the Deviation Actions of The Credit Use/Side Streaming by Debtor; Theoretical Review On Risk Management Of Default Due To Side Streaming
Abstract
Abstract
The purpose of this paper is to explore and conduct systematical research through reading materials (researching by reading) on the possibility of prevention steps to prevent or reduce the Deviation Actions of the Credit Use (Side Streaming) by Debtor in the Problem of Banking Credit Facilities Utilization in Indonesia.  This paper is constructed by referring to one step of researching conducted by Ian Crow and Natasha Semmens in "Researching Criminology" (2006). It is stated that in researching by reading there are three approaches, they are (1) process of literature review; (2) process of reading and utilizing other people research findings; and (3) process of data analysis which is not used in researches, for example data taken from a writing in a newspaper or other mass media called content analysis. This research concludes that although the mode has been regulated in Law of Crime, the actions of side streaming have not been set up in banking crime actions in Indonesia. For the time being, side streaming occurs due to the availability of chances or opportunities and the possibility of using it to hide fraudulent misrepresentation actions.
Keyword: Prevention, Side streaming, Criminal Banking
Abstrak
Tujuan dari makalah ini adalah untuk mengeksplorasi dan melakukan penelitian sistematis melalui bahan bacaan tentang kemungkinan langkah-langkah pencegahan atau mengurangi tindakan penyimpangan Penggunaan Kredit (Side Streaming) oleh Debitur dalam Masalah pemanfaatan fasilitas kredit Perbankan di Indonesia. Makalah ini dibangun dengan mengacu pada satu langkah penelitian yang dilakukan oleh Ian Crow dan Natasha Semmens dalam "Researching Criminology" (2006). Dinyatakan bahwa dalam meneliti dengan membaca ada tiga pendekatan, yaitu (1) proses tinjauan literatur; (2) proses membaca dan memanfaatkan temuan penelitian orang lain; dan (3) proses analisis data yang tidak digunakan dalam penelitian, misalnya data yang diambil dari tulisan di koran atau media massa lainnya yang disebut analisis konten. Penelitian ini menyimpulkan bahwa meskipun modus kejahatan ini telah diatur dalam Hukum Pidana, namum tindakan side streaming belum diatur dalam tindakan kejahatan perbankan di Indonesia. Untuk saat ini, Side Streaming terjadi karena ketersediaan peluang dan kemungkinan menggunakannya untuk menyembunyikan tindakan keliru penipuan.
Kata kunci: Pencegahan, Penyimpangan Penggunaan Kredit, Kejahatan Perbankan
Аннотация
Целью данной статьи является изучение и проведение систематических исследований путем чтения печатного материала о возможности превентивных мер или сокращения девиантности по использованию кредита дебиторами в проблемах использования банковских кредитных средств в Индонезии. Эта статья была подготовлена в рамках одноэтапного исследования, проведенного Яном Кроу и Наташей Семменс в «Researching Criminology» (2006). Утверждается, что при исследовании посредством чтения существует три подхода, а именно: 1) процесс обзора литературы; 2) процесс чтения и использования результатов исследований других людей; и 3) процесс анализа данных, которые не используются в исследованиях, например, данных, взятых из записей в газетах или других средствах массовой информации, называемых контент-анализом. В результате этого исследования мы пришли к выводу, что, хотя этот способ преступления регулируется в Уголовном законе, однако side streaming не регулируется законом о банковских преступлениях в Индонезии. На данный момент side streaming происходит из-за наличия возможности использовать его для сокрытия мошеннических действий.
Ключевые слова: предотвращение, девиантность по использованию кредита, банковские преступления
Keywords
Prevention, Side streaming, Criminal Banking
References
AICPA (The American Institute of Certified Public Accountants): 2009: "The basics of fraud risk management", Business Brief, Vol. 1 No. 4, The American Institute of Certified Public Accountants, available at http://fmcertre.aicpa.org/NR/rdonlyres/33E55856-1A41-4D02-BBA8CD5B51724E4C/0/ Fraud_Risk_ Management_ Business_ Brief.pdf (accessed 28 April 2017).
Benson, M.L.; and Simpson, S.S. "White-collar Crime an Opportunity Perspective", Routledge Taylor & Francis Group, 2009.
Block, R.L.O. "Security and Crime Prevention", Department of Political Science/Criminal Justice, Appalachian State University, Boone, North Carolina, The C.V. Mosby Company, St. Louis, Toronto, London, 1981.
Neil, C. An Introduction to Risk Management, 1st ed., Woodhead-Faulkner Limited, Cambridge, 1980.
Crow, I.; and Semmens, N. Social Science: "Researching Criminology", McGraw-Hill Education, (2007 Nov.1).
Djojohadikusumo, S. "Kredit Rakyat Di Masa Depresi", (A translation of his dissertation: "Het Volkscreditwezen in de Depressie", Universitas Rotterdam, 1943), Foreword by M.Dawam Rahardjo, Published by: Lembaga Penelitian, Pendidikan dan Penerangan Ekonomi dan Sosial (LP3ES), First edition, 1989.
Green, G.S. Occupational Crime: Nelson-Hall, Chicago, 1990.
Gregory, M. Enterprise Risk Management: A Methodology for Achieving Strategic Objectives, Wiley, Hoboken, NJ, 2008.
Ikatan Bankir Indonesia "Manajemen Risiko 3: Mengendalikan Manajemen Risiko Bank:Modul Sertifikasi Manajemen Risiko Tingkat III", PT.Gramedia Pustaka Utama, Edisi Pertama April 2015.
Lanier, M.M.; and Henry, S. "Essential Criminology", 3rd Edition, Westview Press. Hagan, 2010.
Mustofa, M. "Tinjauan Kriminologis Atas Fraudulent Misrepresentation", in Meliala, Adrianus, dan Pranasari, Kiki (Editor): "Praktek Pemberian Keterangan Yang Tidak Benar (Fraudulent Misrepresentation): UI Press, 1991.
Nitibaskara, R.R.; Tb., "Tegakkan Hukum Gunakan Hukum", Jakarta: Publisher Buku Kompas, 2007.
Pickett, K.H.S. Enterprise Risk Management – A Manager's Journey, Wiley, Hoboken, NJ, (2006).
Prawoto, S. "Upaya Hukum Penyelesaian Kredit Macet Perbankan", A Paper Presented in A Panel Discussion: "Undang-Undang Nomor 7 Tahun 1992 tentang Perbankan, Tantangan dan Permasalahannya", Yogyakarta: FH-UGM, 1992: Desember 18.
Riyanto, "Penyimpangan Praktik Perbankan", A Paper Presented In "Bulan Kajian Keilmuan II Senat Mahasiswa FH-UI", Depok 14-15 Februari 1990.
Reksodiputro, M. "Kemajuan Pembangunan Ekonomi dan Kejahatan," A Compilation of "Karangan Buku kesatu", Jakarta: Pusat Pelayanan Keadilan dan Pengabdian Hukum (d/h) Lembaga Kriminologi UI, 1997.
Tampubolon, N. Bidakara Hotel, Jakarta, Monday (14/11/2016) (Liputan6.com, Jakarta (8 Maret 2017:09:59 AM).
Sastrowardoyo, R. in: Kiki Pranasari dan Adrianus Meliala (Editor): "Praktek Pemberian Keterangan Yang Tidak Benar (Fraudulent Misrepresentation), Suatu Modus Penyimpangan Ekonomi", UI-Press, 1991.
Shover, N.; and Hochstetler, A. "Choosing White Collar", Cambridge University Press, 2006.
Sinungan, M. "Dasar-Dasar dan Teknik Manajemen Kredit", Jakarta: Bina Aksara, 1987.
Sutherland, E.H. With an Introduction by Gilbert Geis and Colin Golf "White Collar Crime, The Uncut Version Edwin H. Sutherland", Yale University Press, New Haven and London, (1983).
Yani, M.A. "Efektifitas Upaya Bank Dalam Penanggulangan Penyimpangan Penggunaan Kredit oleh Debitur, Tinjauan Kriminologis Dalam Perspektif Bank Sebagai Korban (Studi Kasus Pada Bank "X"), Tesis, Kriminologi, UI, Jakarta, (2001).
Yani, M.A. "Pengamanan Kredit Terhadap Tindakan Side Streaming (Dalam Perspektif Bank Sebagai Korban)", Publisher: Pusat Pengkajian dan Pengembangan Ilmu Hukum (P3IH) Fakultas Hukum Universitas Muhammadiyah Jakarta, First Edition, December, (2009).
DOI:
https://doi.org/10.15408/jch.v7i2.12115
Abstract - 0 PDF - 0
Refbacks
There are currently no refbacks.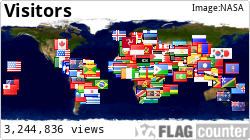 licensed under a Creative Commons Attribution-ShareAlike 4.0 International