Construction of Legal Justice, Certainty, and Benefits in the Supreme Court Decision Number 46P/HUM/2018
Abstract
The philosophical discourse on legal justice, certainty, and benefits paradigm in the reality of Indonesian law reflect a strong indication of legal positivism in the Supreme Court decision. It causes a loss in the sense of justice and the hope for the community to meet legislative candidates with a clean track record and full of integrity. This study is normative-philosophical legal research applying the theory of justice developed by John Stuart Mill and John Rawls in highlighting the concept of legal justice, certainty, and benefits. The construction of justice in this decision applies the concept of justice as fairness as seen in the court consideration focusing on individual freedom (political rights to vote and to be elected). This is taken to protect the natural rights which are irreplaceable by any other rights. Meanwhile, the use of legal benefits and certainty is to reinforce the legal positivism paradigm. As the result, the study shows the three legal values (justice, certainty, and benefits) share equal positions in the country's legal framework.
Keywords: Legal Justice; Legal Certainty; Legal Benefits; Law; Supreme Court Decision
Konstruksi Keadilan, Kepastian, dan Kemanfaatan Hukum dalam Putusan Mahkamah Agung Nomor 46P/HUM/2018
Abstrak
Wacana filosofis paradigma keadilan, kepastian, dan kemanfaatan hukum dalam realitas hukum Indonesia mencerminkan indikasi kuat positivisme hukum dalam putusan Mahkamah Agung. Hal tersebut menyebabkan hilangnya rasa keadilan dan harapan masyarakat untuk bertemu calon legislatif dengan rekam jejak yang bersih dan penuh integritas. Penelitian ini merupakan penelitian hukum normative-filosofis yang menerapkan teori keadilan yang dikembangkan oleh John Stuart Mill dan John Rawls dalam menyoroti konsep keadilan, kepastian, dan kemanfaatan hukum. Konstruksi keadilan dalam putusan ini menggunakan konsep keadilan sebagai fairness yang terlihat dalam pertimbangan pengadilan yang menitikberatkan pada kebebasan individu (hak politik untuk memilih dan dipilih). Hal ini dijadikan pertimbangan untuk melindungi hak alami yang tidak dapat digantikan oleh hak lainnya. Sedangkan kemanfaatan dan kepastian hukum dijadikan pertimbangan untuk memperkuat paradigma positivisme hukum. Hasilnya, studi ini menunjukkan bahwa ketiga nilai hukum (keadilan, kepastian, dan manfaat) memiliki kedudukan yang sama dalam kerangka hukum negara. 
Kata Kunci: Keadilan hukum, kepastian hukum, kemanfaatan hukum, hukum, putusan Mahkamah Agung.
Конструирование справедливости, определенности и преимущества закона в Постановлении № 46P/HUM/2018 Верховного суда
Аннотация
Постановление Верховного суда № 46P/HUM/2018 вызвало раскол в правовой парадигме в Индонезии. Философский дискурс между справедливостью, определенностью и преимуществами закона в реальности индонезийского законодательства отражает сильные симптомы правового позитивизма в постановлении Верховного суда. Это приводит к потере чувства справедливости и надежды сообщества на получение репутации чистых и порядочных кандидатов. Данное исследование является нормативно-философским правовым исследованием. Подход, основанный на теории справедливости Джона Стюарта Милля и Джона Ролза, был использован для понимания концепции справедливости, преимущества и правовой определенности в постановлении. Конструирование справедливости в постановлении использует концепцию справедливости как равенства (справедливость как честность), что можно увидеть из соображений судей, подчеркивающих индивидуальную свободу (политические права, право быть избранным и голосовать) как форму попытки отстоять либертарианские права или естественные права, которые не могут быть отменены свободой других людей. Между тем аспекты преимущества и определенности подчеркивают позитивную парадигму закона. В этом исследовании сделан вывод о том, что три юридические значимости (определенность, преимущество и справедливость) занимают не менее важное место в рамках правовой системы страны.
Ключевые Слова: Справедливость; определенность; преимущество закона; закон; постановление Верховного суда.
Keywords
Justice, certainty, legal use, Law, Supreme Court Decision.
References
Andre Ata Ujan, Keadilan dan Demokrasi, Telaah Filsafat Politik John Rawls, Yogyakarta : Kanisius, 2001.
Hans Kelsen, Introduction to The Problems of Legal Theory, translated by Bonnie
J. Mandle, "John Rawls, Justice as Fairness: A Restatement", Journal Utilitas, vol. 14, issue 2, 2002, Cambridge University, pp. 265-268.
Stanley M., and Thomas L. Harper. "Rawls's 'Justice as Fairness': A Moral Basis for Contemporary Planning Theory", Planning Theory Journals, vol. 4, issue. 2, July 2005, pp. 147–172.
Jeremy Bentham, An Introduction to the Principles of Morals and Legislation, diedit oleh J.H. Burns dan H.L.A Hart, tt.
John Rawls, A Theory Of Justice (Revised Edition), Cambridge, Massachusetts : The Belknap Press Of Harvard University Press, 1971.
Karen Lebacqz, Sixth Theories of Justice (Teori-Teori Keadilan: Analisis Kritis Terhadap Pemikiran J.S. Mill, John Rawls, Robert Nozick, Reinhold Neibuhr, Jose Porfirio Miranda), Diterjemahkan Oleh Yudi Santoso, Bandung: Nusamedia, 1986.
Khairul Fahmi, "Menelusuri Konsep Keadilan Pemilihan Umum Menurut UUD 1945", Jurnal Cita Hukum, Fakultas Syariah dan Hukum UIN Jakarta, vol 4, no. 2 Desember 2016, h. 173.
Marwan Efendy, Teori Hukum Dari Perspektif Kebijakan, Perbandingan, dan Harmonisasi Hukum Pidana, Jakarta: Referensi, 2014.
Meuwissen, Tentang Pengembanan Hukum, Ilmu Hukum, Teori Hukum, Filsafat Hukum, diterjemahkan oleh B. Arief Shidarta, Bandung: Refika Aditama, 2007.
Putusan Mahkamah Agung Nomor 46 P/HUM/2018, h.6.
Robert Paul Wolf, Understanding Rawls: A Reconstruction and Critique of A Theory of Justice, Princenton: Princenton University Press, 1977.
Satjipto Rahardjo, Ilmu Hukum, Bandung: Citra Aditya Bakti, 2000.
Sudikno Mertokusumo, Mengenal Hukum, Yogyakarta: Liberty Yogyakarta, 2005.
Agus Riewanto,"Mahkamah Agung Pembela Caleg Narapidana Korupsi", dalam Opini Media Indonesia, 17 September 2018.
Awaludin Marwan, Teori Hukum Kontemporer, Rangkang Education: Yogyakarta, 2010.
Bernard L. Tanya, Yoan N. Simanjuntak, dan Markus Y Hage, Teori Hukum : Strategi Tertib Manusia Lintas Ruang dan Generasi, Surabaya: CV Kita, 2007.
Bonnie Litschewski Paulson and Stanley L. Paulson, "Five Minute of Legal Philosophy (1945)", Oxford Journal of Legal studies, vol. 26, No 1, 2006, h. 14.
Brian Leiter, "In Praise of Realism (And Against 'Nonsense' Jurisprudence)", Public Law and Legal Theory Research Paper University of Texas School of Law, tn., tt., pp. 138.
Carl Joachim Friedrich, Filsafat Hukum Perspektif Historis, Bandung: Nuansa & Nusa Media, 2004.
Emerson Yuntho, "Caleg berintegritas", dalam Opini Kompas, 7 April 2018, h.6.
Fence M Wantu, "Antinomi Penegakan Hukum Oleh Hakim", Jurnal Berkala Mimbar Hukum, no. 3, Oktober 2007, h. 395.
Heather Leawoods, "Gustav Radbruch : An Extraordinary Legal Philosopher", Journal of Law dan Policy, vol. 2, 2000, h. 493.
HM Soerya Raspationo, "Putusan Hakim: Menuju Rasionalitas Hukum Reflektif dalam Penegakan Hukum", Jurnal Hukum Yustisia, No. 86 Tahun XXII Mei-Agustus 2013, Surakarta, Fakultas Hukum Universitas Sebelas Maret, h. 43.
Hyronimus Rhiti, "Kepastian Hukum dari Perspektif Fenomenologi dan Posmodernisme", Makalah Pleno Konferensi Ke-III Asosiasi Filsafat Hukum Indonesia, Surabaya, Tgl 27-28 Agustus 2013, Universitas Airlangga, h. 2.
Hyronimus Rhiti, Filsafat Hukum: Dari Klasik Sampai Postmodernisme, Yogyakarta: Penerbit UAJY, 2012.
I Dewa Gede Atmadja, Filsafat Hukum: Dimensi Tematis dan Historis, Malang: Setara Press, 2013.
Lili Rasjidi, Hukum Sebagai Suatu Sistem, Bandung: Mandar Maju, 2003.
Muhammad Saleh dan Dimas Firdausy Hunafa, "Pemilu Berintegritas: Menggagas Pencabutan Hak Politik Bagi Narapidana Tindak Pidana Korupsi yang Dipilih Melalui Pilihan Umum" Jurnal Universitas Negeri Semarang, vol. 4, no. 3, 2018, h. 1069-1086.
Pasal 5 Ayat (1) Undang-Undang Nomor 4 Tahun 2009 Tentang kekuasaan Kehakiman,
Peraturan Komisi Pemilihan Umum Nomor 20 Tahun 2018 tentang Pencalonan Anggota Dewan Perwakilan Rakyat, Dewan Perwakilan Rakyat Daerah Provinsi, dan Dewan Perwakilan Rakyat Daerah Kabupaten/Kota, Berita Negara Republik Indonesia Tahun 2018 Nomor 834.
Putusan Mahkamah Agung Nomor 46 P/HUM/2018, h.73.
Sudikno Mertokusumo, Penemuan Hukum Sebuah Pengantar, Yogyakarta: Cahaya Atma Jaya, 2014.
Teguh Prasetyo dan Abdul Halim Barkatullah, Filsafat,Teori, dan Ilmu Hukum: Pemikiran Menuju Masyarakat yang Berkeadilan dan Bermatabat, Jakarta: Raja Garafindo Persada, 2012.
Undang-Undang Nomor 7 Tahun 2017 Tentang Pemilu, Lembaran Negara Republik Indonesia Nomor 182 Tahun 2017, Tambahan Lembaran Negara Nomor 6109.
https://nasional.kompas.com/read/2018/09/15/11482971/pakar-putusan-ma-terhadap-pkpu-menjauhkan-dari-hukum-progresif accessed on February, 28 2019.
https://putusan.mahkamahagung.go.id/putusan/downloadpdf/db34083a4c17ab94aa322de52eb5a60b/pdf, accessed on February, 28 2019.
DOI:
https://doi.org/10.15408/jch.v9i1.11583
Abstract - 0 PDF - 0
Refbacks
There are currently no refbacks.
License URL:
http://journal.uinjkt.ac.id/index.php/citahukum/index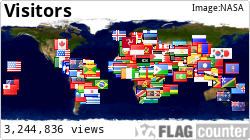 licensed under a Creative Commons Attribution-ShareAlike 4.0 International