Ahkam: Jurnal Ilmu Syariah is published by the Faculty of Sharia & Law UIN Syarif Hidayatullah Jakarta in collaboration with the Association of Indonesian Sharia Scientists and Scholars (HISSI). This scientific periodical specializes in the study of Islamic Law. Since 2019, the journal has been published twice a year in June and December.
Ahkam: Jurnal Ilmu Syariah has become a CrossRef Member since the year 2015. Therefore, all articles published by Ahkam: Jurnal Ilmu Syariah will have a unique DOI number. This journal has been "Accredited" based on the Decree of the Director General of Higher Education, Ministry of National Education of the Republic of Indonesia.
Ahkam: Jurnal Ilmu Syariah has been indexed in Scopus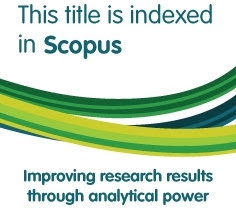 Ahkam specializes in Islamic law and is intended to communicate original research and current issues on the subject. This journal warmly welcomes contributions from scholars of related disciplines.
• Islamic Family law
• Islamic criminal law
• Islamic economy law
• Islamic constitutional law
• Islamic law and gender
• Islamic law and society
• Islamic law and politics