Investigating the Injuries of Murder in Prohibition in Iranian Laws
Abstract
Abstract
The issue of murder in marriage is regulated in Article 179 of the Criminal Code before the revolution originated in Article 324 of the French Criminal Code, and was previously reflected in Article 630 of the Islamic Criminal Code after the amendment in 1996. This problem has been criticized in terms of jurisprudence and validity. Deficiencies appear to be seen as weaknesses of a legitimate defense theory as a justified basis for verdicts, weaknesses in jurisprudence, and opportunities for misuse of sanctions for murder in marriage. Most of the objections are caused by; First, the lack of attention to place the problem into the realm of legal certainty, not the realm of proof, and second: the lack of careful analysis of the principles of jurisprudence and only refers to the views of some legal experts. This study uses a qualitative research method with the statutory approach. The results of the study stated that murder in marriage is relative in terms of defense and deserves the death penalty. In this study, the authors examined the damage to victims, the views of well-known legal experts, and an analysis of Iran's statute law with an analytical approach.
Keywords: Damage, murder in marriage, statutory regulations
Abstrak
Masalah pembunuhan di dalam perkawinan diatur dalam Pasal 179 KUHP sebelum revolusi berasal dari Pasal 324 dari KUHP Perancis, dan sebelumnya tercermin dalam Pasal 630 KUHP Islam setelah perubahan pada tahun 1996. Masalah ini, mengalami kritik dalam hal yurisprudensi dan validitas. Kekurangan tampak terlihat seperti kelemahan teori pertahanan yang sah sebagai dasar yang dibenarkan untuk vonis, kelemahan yurisprudensi, dan peluang penyalahgunaan sanksi pembunuhan di dalam perkawinan. Sebagian besar keberatan  disebabkan oleh; Pertama, kurangnya perhatian untuk menempatkan masalah ke ranah kepastian hukum, bukan ranah pembuktian, dan kedua: kurangnya kecermatan analisis pada prinsip-prinsip yurisprudensi dan hanya merujuk kepada pandangan beberapa ahli hukum saja. Penelitian ini menggunakan metode penelitian kualitatif dengan pendekatan peraturan perundang-undangan. Hasil penelitian menyatakan bahwa pembunuhan di dalam pernikahan bersifat relatif dalam hal pembelaan dan layak mendapatkan hukuman mati. Dalam penelitian ini, penulis melakukan pemeriksaan pada kerusakan korban, pandangan terkenal para ahli hukum, dan analisis pada hukum statuta Iran dengan pendekatan analitis.
Kata kunci: Kerusakan, pembunuhan di dalam nikah, peraturan perundang-undang
Аннотация
Проблема убийства в браке регулируется статьей 179 Уголовного кодекса до революции, возникшей в статье 324 Уголовного кодекса Франции, и ранее была отражена в статье 630 Исламского уголовного кодекса после внесения поправки в 1996 году. Эта проблема подвергнута критике с точки зрения юриспруденции и обоснованности. Недостатки, по-видимому, рассматриваются как слабые стороны законной теории защиты в качестве оправданной основы для вынесения вердиктов, слабые стороны в юриспруденции и возможности неправильного применения санкций за убийство в браке. Большинство претензий вызваны: во-первых, недостаточным вниманием, чтобы поместить проблему в область юридической однозначности, а не в область доказывания; во-вторых: недостаточным тщательным анализом принципов юриспруденции и отношением только к мнениям некоторых судебных экспертов. В данном исследовании используется качественный метод исследования с законодательным подходом. Результаты исследования показали, что убийство в браке является относительным с точки зрения защиты и заслуживает смертной казни. В этом исследовании авторы провели расследование ущерба, нанесенного жертвам, мнения известных судебных экспертов и анализ статутного права Ирана с аналитическим подходом.
Ключевые слова: Ущерб, Убийство в браке, Законодательные нормативно-правовые акты
References
Al-Ehsa'i. (1403). Ibn Abi-Jomhur: Awali al-Layali. Qom: Sayyid al-Shohada.
Azgadi, K., Ali, & Attorney. (2012). Fall and Winter 2012.
Azmayesh, A. (1973). An Analytical Review of Article 179 of the Universal Penal Code. Journal of Human Rights, 165.
Durant, W. (1988). The History of Civilization (2nd ed.). (A. Aram, Trans.) Tehran: Offset Company.
Habibzadeh, Jafar-Babaei, M., & Hossein. (1999). Murder in Marriage Bad. Teheran: Modares Institute for Humanities and Cultural Studies.
Hali, M. (1409). Shariah al-Islam. Beirut: Al-Wafaa Institute.
Jahangir, M. (2013). Islamic Penal Code Adopted 2013. Tehran: Teif Negar Publishing.
Kamangar, A. (1972). Law Code of Golshan 1972.
Sani, S. (1413). Zayn al-Din bin Ali: Masalek Al-Afham. Qom: Institute of Islamic Studies.
Sarkani, K., & Sajjad, S. (2010). Honor Killings and its Challenges. Journal of Islamic Jurisprudence and Islamic Law Research, 21.
Vaziri, A. (1973). Legal and Analytical Exemptions from Article 179 BC. Legal Journal of Ministry of Justice.
Zadegan, M., & Ali, H. (2003). Committing Murder By Beliving Retaliation or Mahdur Al-Dam. Journal of Faculty of Law and Political Science, 236.
DOI:
https://doi.org/10.15408/jch.v8i1.15041
Abstract - 0 PDF - 0
Refbacks
There are currently no refbacks.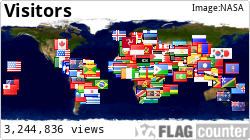 licensed under a Creative Commons Attribution-ShareAlike 4.0 International