Perlindungan Hukum Bagi Investor Dalam Pasar Modal
Abstract
Abstract: Legal Protection for Investors in the Capital Market. Supervision in the financial services industry capital markets experienced a change of control by Bapepam-LK be supervised by the Financial Services Authority. Institutionally, Bapepam-LK is responsible to the Minister of Finance, as Bapepam-LK is under the auspices of the Ministry of Finance, while the Financial Services Authority is responsible to Parliament or the public. Crucial aspect on which the formation of the FSA is not maximum protection of the interests of consumers of financial services. In accordance with the problems that occur as above, the authors feel the need to examine the legal protection in the capital market. This writing will also examine the parties are entitled to legal protection based on Law No. 8 of 1995 and the Capital Market Law No. 21 of 2011 on the Financial Services Authority.
Abstrak: Perlindungan Hukum Bagi Investor Dalam Pasar Modal. Pengawasan di bidang industri jasa keuangan pasar modal mengalami perubahan dari pengawasan yang dilakukan oleh Bapepam-LK menjadi diawasi oleh Otoritas Jasa Keuangan. Secara kelembagaan, Bapepam-LK bertanggung jawab kepada Menteri Keuangan, karena Bapepam-LK berada di bawah naungan Kementrian Keuangan, sedangkan Otoritas Jasa Keuangan bertanggung jawab kepada Dewan Perwakilan Rakyat atau masyarakat. Aspek krusial yang menjadi dasar pembentukan OJK adalah tidak maksimalnya perlindungan kepentingan konsumen jasa keuangan. Sesuai dengan permasalahan yang terjadi seperti diatas, maka penulis merasa perlu untuk meneliti tentang perlindungan hukum di pasar modal. Penulisan ini juga akan meneliti para pihak yang berhak atas perlindungan hukum berdasarkan pada Undang-Undang Nomor 8 Tahun 1995 Tentang Pasar Modal dan Undang-Undang Nomor 21 Tahun 2011 Tentang Otoritas Jasa Keuangan.


Keywords
Legal Protection, Consumer Interests, The Capital Market
References
Anwar, Yusuf. Hukum Ekonomi dalam Bidang Pasar Modal: Suatu Tinjauan Ringkas. cet.1. Jakarta: UI Press, 1986.
Asshiddiqie, Jimly dan M. Ali Safa'at. Teori Hans Kelsen Tentang Hukum. Jakarta: Sekretariat Jenderal dan Kepaniteraan MK RI. 2006.
Asshiddiqie, Jimly. Perihal Undang-Undang, cet. II. Jakarta: PT. Rajagrafindo Persada, 2011.
Balfas, Hamud M. Hukum Pasar Modal Indonesia. Jakarta: Tatanusa, 2012.
Darmadji, Tjiptono dan Hendy M. Fakhrudin. Pasar Modal di Indonesia; Pendekatan Tanya Jawab. Jakarta: Salemba Empat, 2006.
Departemen Pendidikan Nasional. Kamus Besar Bahasa Indonesia. Jakarta: Balai Pustaka, 2007.
Fishman, Karen S. " An Overview of Consumer Law". Dalam Donald P. Rotschild dan David W. Carrol, Consumer Protection Reporting Service. Maryland: National Law Publishing Corporation, 1986.
Fuady, Munir. Pasar Modal Modern (Tinjauan Hukum): Buku Kesatu, cet.II. Bandung, PT. Citra Aditya Bakti, 2001.
Investor Gugat Bursa Efek: Sistem Perdagangan Saham Terganggu." Kompas, 28 Agustus 2012.
IOSCO, Security Activity on the Internet: A report of the Technical Committe of the International Organization of Securities Commisssion.: IOSCO, 1998.
Kelsen, Hans. Dasar-Dasar Hukum Normatif. Penerjemah Nurulita Yusron. Bandung: Nusa Media. 2008.
Mansyur, Umaran. Teknik Perdagangan Efek di Bursa efek Indonesia. Jakarta: Aksara Kencana, 1986.
Martin, Elizabeth A. dan Jonathan Law. Oxford Dictionary of Law. New York: Oxford University Press, 2009.
Meny, Yves dan Andrew Knapp. Government and Politic in Western Europe: Britain, France, Italy, Germany, ed.III. Oxford: Oxford University Press, 1998.
Miru, Ahmadi. Prinsip-Prinsip Pelindungan Hukum Bagi Konsumen di Indonesia. Jakarta: PT. RajaGrafindo Persada, 2011.
Nasaruddin, Irsan dan Indra Surya. Aspek Hukum Pasar Modal Indonesia, cet.II. Jakarta: Prenada Media, 2004.
Nasution, Az. Hukum Perlindungan Konsumen: Suatu Pengantar. Jakarta: Daya Widya, 1999.
PT. Bursa Efek Indonesia, Pedoman Tata Kelola Perusahaan (Code of Corporate Governance) versi 1.0. Jakarta: PT. Bursa Efek Indonesia, 2011.
Purwosutjipto, HMN. Pengertian Pokok Hukum Dagang, cet. XIV. Jakarta: PT. Penerbit Djambatan, 2007.
Rustanto. Hukum Nasionalisasi Modal Asing. Jakarta: Kuwais, 2012.
Sari, Elsi Kartika dan Advendi Simangunsong. Hukum Dalam Ekonomi, cet. V. Jakarta: PT. Gramedia Widiasarana Indonesia, 2008.
DOI:
https://doi.org/10.15408/jch.v1i2.1473
Abstract - 0 PDF - 0
Refbacks
There are currently no refbacks.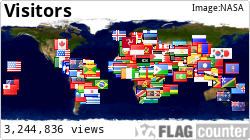 licensed under a Creative Commons Attribution-ShareAlike 4.0 International