The Role of Law On the Implementation of Green Banking in Indonesia
Abstract
Abstract:

The Economic development in Indonesia shows significant results, yet it has a negative impact towards the environment. The trouble  is that if the bank has provided credit or financing to customers, it turns out that the credit recipient company discharges waste into the river or other actions that undermine the environment. Do banks have helped in financing environmental damage? Then how was the bank's responsibility for credit channeled to polling debtors? Economic development cannot be separated from bank institutions as an intermediary institution which has become one of the drivers of the economy and business so that it has a strategic role that can be used to achieve certain goals. One of the objectives of development is environmental sustainability. In order to espouse environmental preservation, the pattern of green banking can be applied, but only a small number of conventional banks and Islamic banks implement it in credit assessment terms. The pattern of green banking practice that can be realized in each credit agreement and financing at the bank, among others: administrative patterns, associative patterns, incentive patterns and evaluative patterns. Those patterns can be implemented with great awareness and responsibility from all banks in Indonesia.

Keywords
: law, bank, green banking 
Abstrak:
Pembangunan ekonomi di Indonesia menunjukkan hasil yang cukup signifikan, akan tetapi menghasilkan dampak buruk terhadap lingkungan hidup. Permasalahannya yaitu apabila bank sudah menyalurkan kredit atau pembiayaan kepada nasabah yang ternyata perusahaan penerima kredit melakukan pembuangan limbah ke sungai atau kegiatan lainnya yang merusak lingkungan. Apakah bank dapat dikatakan turut membiayai terjadinya kerusakan lingkungan? Lalu bagaimana tanggungjawab bank terhadap kredit yang disalurkan pada debitur pencemar? Pembangunan ekonomi tidak dapat dilepaskan dari lembaga bank sebagai intermediary institution yang merupakan salah satu penggerak ekonomi dan bisnis sehingga memiliki peran strategis yang dapat digunakan untuk mencapai tujuan tertentu. Salah satu tujuan pembangunan adalah kelestarian lingkungan hidup. Dalam rangka menunjang pelestarian lingkungan hidup, pola green banking dapat diterapkan, akan tetapi hanya sebagian kecil bank konvensional dan bank syariah yang melaksanakannya dalam syarat penilaian kredit. Pola pelaksanaan green banking yang dapat direalisasikan dalam setiap perjanjian kredit dan pembiayaan pada bank, antara lain: pola administrative, pola asosiatif, pola pola insentif dan pola evaluative. Pola demikian dapat dilaksanakan dengan kesadaran dan tanggungjawab yang besar dari semua bank di Indonesia.
Kata Kunci: Hukum, Bank, green banking
Keywords
Law, Bank, Green Banking
References
Badruzaman, M.D. Perjanjian Kredit Bank, Bandung: Alumni, 1993.
Fukuyama, F. The Great Disruption: Human Nature and The Reconstitution of Social Order, London: Profile Books, 2000.
Rawls, J. A theory of Justice (Revised edition), The President and Fellowship of Harvard University Press, Cambridge, Massachusetts, 1999.
Manan, A. Aspek-aspek Pengubah Hukum, Jakarta, Prenada Media, 2005.
Manan, A. Hukum Ekonomi Syariah, Jakarta: Kencana, 2012.
Manan, B. Pembinaan Hukum Nasional (dalam Mochtar Kusuma Atmadja, Pendidik dan Negarawan, Kumpulan Karya Tulis Menghormati 70 tahun Prof. Dr. Mochtar Kusuma Atmadja, SH. LL.M.) Bandung, Alumni, 1999.
Purwadi, H. Pendekatan Baru dalam Studi Perbandingan Hukum : Critical Comparative Law dan Transplantasi Hukum di Indonesia dalam Wajah Hukum di Era Reformasi, Bandung: Penerbit PT Citra Aditya Bakti, 2000.
Radjagukguk, E. Peranan Hukum dalam Pembangunan pada Era Globalisasi, Jurnal Hukum, No. II Vol 6.
Raharjo, S. Keluasan Reformasi Hukum, Kompas, 8 Mei 1998.
Salim, E. Pembangunan Berkelanjutan, Jakarta: Gramedia, 1997.
Siahaan, N.H.T. Hukum Lingkungan, Jakarta: Pancuran Alam, 2008.
Sjahdaeni, S.R. Aspek Hukum Perbankan, Jakarta: Rajawali Press, 2000.
Soekanto, S. Pokok-pokok Sosiologi Hukum, Jakarta, Raja Grafindo Persada, 1999,
Soemanto, R.B. Perkuliahan S 3 Ilmu Hukum.
Subekti, R. Hukum Perikatan, Jakarta: Intermasa, 1992.
Suyatno, T. Kelembagaan Perbankan, Jakarta: Perbanas, 1999.
Tamin, B.Y. Kutipan dari Thimothy Lindsey and Veronica Taylor, Rethinking Indonesian Insovency Reform, Ausaid, Desert Pea Press, 2000.
Tim Pengembangan Perbankan Syariah, Institut Bankir Indonesia, Konsep, Produk dan Implementasi Operasional Bank Syariah, Jakarta: Djambatan, 2001.
Wigjosoebroto, S. Pluralisme Hukum dalam kehidupan Global, Hukum dalam Masyarakat, perkembangan dan masalah, Bayu Media, Malang, 2008.
Legislation
Kitab Undang-undang Hukum Perdata
UU No. 10 1998 tentang Perubahan Atas Undang-undang No. 7 tahun 1992 tentang Perbankan.
UU No. 10 tahun 1998 tentang Perbankan
UU No. 25 tahun 2007 tentang Penanaman Modal
UU No. 32 tahun 2009 tentang Perlindungan dan Pengelolaan Lingkungan Hidup.
DOI:
https://doi.org/10.15408/jch.v7i1.10897
Abstract - 0 PDF - 0
Refbacks
There are currently no refbacks.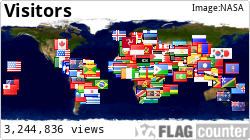 licensed under a Creative Commons Attribution-ShareAlike 4.0 International