Malice in Crimes in Iran and The English Criminal Law
Abstract
Abstract
The presence of a psychological relationship between the act and the agent, and the importance of the intent and the classification of crimes into intentional and unintentional crimes, the punishment of the perpetrators of these crimes differed so that today in the distinction between civil and criminal liability, the condition of the psychological element in the proofs of the titles of criminal acts is necessary, so long as it is said that the principle is the deliberate nature of the offenses and the contrary is required to be specified. Therefore, the current paper aims at investigating the malic in crimes in Iran and The United Kingdom. the conceptual research subject is expanded and then, qualitative research method was used to analyze the data collected from library sources using the legal literature analysis method. The findings indicate that: "The psychological element in Iran and The English Criminal Law is in full compliance in some aspects, while and contradictory others. In addition, The English Criminal Law in some cases is more comprehensive in the field of the psychological element, which, along with the sacred Islamic law, can be useful for Iranian law."
Keywords: Crime, Moral pillar, Malice, Iranian law, The English Criminal Law
Abstrak
Hubungan psikologis antara tindakan dan agen sangat diperlukan, serta pentingnya mengetahui niat dan klasifikasi atas kejahatan menjadi sebuah kejahatan yang disengaja dan tidak disengaja. Selain hukuman dari pelaku kejahatan ini berbeda hingga saat ini dalam perbedaan antara pertanggungjawaban perdata dan pidana, serta kondisi unsur psikologis dalam pembuktian hak atas tindakan pidana yang diperlukan. Sehingga dapat dikatakan bahwa prinsipnya adalah sifat pelanggaran yang disengaja dan sebaliknya harus ditentukan. Oleh karena itu, makalah ini bertujuan untuk menyelidiki kejahatan dalam kejahatan di Iran dan Inggris. Subjek penelitian konseptual diperluas dan kemudian, metode penelitian kualitatif digunakan untuk menganalisis data yang dikumpulkan dari sumber perpustakaan menggunakan metode analisis literatur hukum. Temuan menunjukkan bahwa: "Unsur psikologis di Iran dan Hukum Pidana Inggris dalam kepatuhan penuh dalam beberapa aspek, sementara dan dan lainnya bertentangan. Selain itu, Hukum Pidana Inggris dalam beberapa kasus lebih komprehensif dalam bidang unsur psikologis, yang, bersama dengan hukum Islam yang sakral, dapat bermanfaat bagi hukum Iran."
Kata Kunci: Kejahatan, Pilar Moral, Malice, Hukum Pidana Iran, Hukum Pidana Inggris
Аннотация
Согласившись с необходимостью наличия психологической связи между деянием и агентом и важностью умысла и классификации преступлений на умышленные и непреднамеренные преступления, наказание лиц, совершивших эти преступления, было разным, поэтому сегодня в различие между гражданской и уголовной ответственностью необходимо наличие психологического элемента в доказательствах названий преступных деяний, при условии, что говорится, что принцип - это преднамеренный характер преступлений, и требуется указать обратное. Таким образом, настоящая статья направлена на расследование преступлений в Иране и Великобритании. Сначала концептуальный предмет исследования расширяется, а затем, качественный метод исследования был использован для анализа данных, собранных из библиотечных источников с использованием метода анализа юридической литературы. Полученные данные указывают на то, что: «Психологический элемент в уголовном праве Ирана и Англии полностью соответствует в некоторых аспектах, хотя и противоречит другим. Кроме того, Уголовное право Англии в некоторых случаях является более полным в области психологического элемента, который, наряду со священным исламским законом, может быть полезен для иранского права».
Ключевые Слова: Преступность, Моральная Опора, Злоба, Иранское Право, Английское Уголовное Право
Keywords
Crime, Moral pillar, Malice, Iranian law, The English Criminal Law
References
A. Books
Abuzahrah, M. Compensation and penalty in Islamic Law, Dar al-Fakir al-Arabi, Cairo, Egypt, 1988.
Aji, A.M.; Yunus, N.R. Basic Theory of Law and Justice, Jakarta: Jurisprudence Institute, 2018.
Rahiminejad, I. Introduction to Criminal Law and Criminology, 1, Qom, 1999.
Zeraat, A.; and Mohajeri, A. Criminal Procedure, Volume I, Tehran, Farkasazan Publications, Third Edition, 2007.
Maggalatung, A.S.; Aji, A.M.; Yunus, N.R. How The Law Works, Jakarta: Jurisprudence Institute, 2014.
Mohseni, M. General Criminal Law (Criminal), C 2, First Edition, Tehran, Ganj Danesh, 1996.
Sadrat, A. Criminal Law and Criminology, First Edition, Tehran, Marefat Center, 1961.
Constant B. Passion for Freedom, Translator: Abdul Wahab Ahmadi, Tehran, Publication: Agah, 2010.
Fletcher, G.P. Basic Concepts of Penal Law, Translated by Seyyed Zadeh Sani, Seyyed Mahdi, First edition, Ghos-e Razavi pub, 2005.
Sadeghi, M.H. Crimes against individuals (physical injuries), Tehran, Mizan, 2010.
Goldozian, I. General Penal Law, Tehran, Mizan, 2005.
Helli, M. Shira's al-Islam, Ismaili publishing, Vol. 4, 670 AH.
Parviz, S. General Penal Law, c.1, fifth edition, Tehran, Ganj Danesh, 1993.
B- Articles
Esgalakki, J.; and Wahabi, T. "Tochaayi Wahhabi, Mojtaba, Unconscientious Diagnosis of Criminal liability," Jurisprudence and Islamic Law, Volume 3, Issue 4, Summer, 2011.
Nayeri, H.Z.; Reza, M. "Investigation of Offenses of Chastity," Lawyers of Justice, No. 67, 2009.
Khaleghi, A.; Rajab, M.A.; "Subjective Analysis in The Moral Element of The Crime of Intentional Murder (Comparative Study)," Criminal Law Research Journal, No. 7, 2013.
Kodakrami, N. "Analysis of the moral element of crime, the views of the judicial system", Summer and Autumn, No. 10 and 11, 1998.
Asli, M.R. Comparative analysis of madness defense in the United Kingdom, Canada, United States and France, the forty-fifth year, New Period, Dec., No. 28, 2001.
Rahmdel, M. Notes on Aiding Offense, Free Legal Investigations, Nos. 8, 9, and 10, 2010.
Gopanchi, H. Error in the Victim of Crime, Law of Justice, No. 4, 2004.
Beigi, G.; Majid; Naghibi; Reza, S.M. Transferred malice theory, in English Law and its comparison to Iranian Law, Judgment Quarterly, No. 84, 2015.
Mohseni, M. General Penal Law, Vol. 3, First Edition, Tehran, Ganj Danesh, 1996.
Milani, A.; and Abdolkarimi. An Introduction to Criminal Liability without Fault, Quarterly Journal of Social Science Studies, Volume 1, Issue 1, 2015.
Ewing, B. The References and Nature of the English Constitution, Translation of Tavakol Habibzadeh, Journal of Basic Law, Year 4, No. 6 and Seventh 2006.
C- Thesis
Emini, M. Comparative Study of Intentional and Unintentional Murder In Iranian And English Law, Master's thesis, Islamic Azad University, Central Tehran - Faculty of Law and Political Science, 2014.
Wahhabi, T. "Comparative Study of the Moral Element of Unintentional Crimes in the Law of Iran and the Common Law System," Master's Thesis, Gilan University, 2011.
Internet references
Sadeqi, H.M.M. Theft in the Iranian and British Laws, 1997.
http://www.ghavanin.ir /PaperDetail.asp?id=844
Foreign References
Cross, A.L. The English Criminal Law and Benefit of Clergy during the Eighteenth and early nineteenth Century, The American Historical Review, Vol. 22, No. 3, 2018.
Flatley, J. Homicide in England and Wales: Year Ending March 2017, national statistics, 2018.
Rpptr, Cal. California Criminal Jury Reports Instructions› Homicide, 562. Transferred Intent, 2014.
Herzog, J.B. La prevention des infractions involontaires la vie et lintegrite de la personne hummaine, in la prevention des infractions involontaires contre la vie et linteg rite de la personne hummaine, in la prevention des infractions contre vie humaine et lintegrote de la personne, vol. I, 1950.
Pozen, D.E. "Constitutional Bad Faith", Harvard law review, vol 129, number 4, 2016.
DOI:
https://doi.org/10.15408/jch.v7i1.10720
Abstract - 0 PDF - 0
Refbacks
There are currently no refbacks.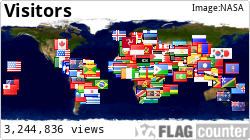 licensed under a Creative Commons Attribution-ShareAlike 4.0 International