Legalizing Unofficial Marriage For Indonesian Migrant Workers In Malaysia
Abstract
Abstract:
In recent decades, there has been a massive influx of Indonesian migrant workers or TKI (Tenaga Kerja Indonesia) in Malaysia, both legally and illegally. Unfortunately, both the legal and illegal migrant workers faced unofficial (sirri) marriage problems and their children. This study will analyze the legalization process for the Indonesian migrant worker marriage in Malaysia. The research was done in the region of Peninsular Malaysia, using qualitative research method. The result shows that the legalization process faced some obstacles such as; (1) Malaysian regulation which forbid marriage while under working contract for migrant workers; (2) The difficulty to fulfill the requirements for itsbat nikah (legalizing marriage) because of the distance factor to the Indonesian embassy, hard to get the leaving permit from the employer, and the strict administration for the itsbat nikah program such as the requirements of reference that the applicant has not been married yet in their place of  origin. The sirri marriage that is performed by TKI in Malaysia caused many problems such as the one regarding the status of their children's nationality.  They cannot be documented by giving them birth certificates, passport, and other documents. Also, their rights are unprotected by the law. This study will have implications on Indonesian government's policy regarding the protection of TKI's rights and his family.
Keywords: Sirri Marriage, children status, Indonesian migrant workers, itsbat nikah
Abstrak:
Dalam beberapa dekade terakhir, telah terjadi gelombang besar pekerja migran Indonesia atau TKI (Tenaga Kerja Indonesia) di Malaysia, baik secara legal maupun ilegal. Sayangnya, baik pekerja migran legal maupun ilegal menghadapi masalah perkawinan tidak resmi (sirri) dan anak-anak mereka. Studi ini akan menganalisis proses legalisasi perkawinan pekerja migran Indonesia di Malaysia. Penelitian ini dilakukan di wilayah Semenanjung Malaysia, menggunakan metode penelitian kualitatif. Hasil penelitian menunjukkan bahwa proses legalisasi menghadapi beberapa kendala seperti; (1) Peraturan Malaysia yang melarang pernikahan saat berada di bawah kontrak kerja untuk pekerja migran; (2) Kesulitan untuk memenuhi persyaratan untuk itsbat nikah (melegalkan pernikahan) karena faktor jarak ke kedutaan Indonesia, sulit untuk mendapatkan izin cuti dari majikan, dan administrasi yang ketat untuk program itsbat nikah seperti persyaratan referensi bahwa pelamar belum menikah di tempat asal mereka. Pernikahan sirri yang dilakukan oleh TKI di Malaysia menyebabkan banyak masalah seperti yang menyangkut status kewarganegaraan anak-anak mereka. Mereka tidak dapat didokumentasikan dengan memberi mereka akta kelahiran, paspor, dan dokumen lainnya. Juga, hak-hak mereka tidak dilindungi oleh hukum. Studi ini akan memiliki implikasi pada kebijakan pemerintah Indonesia mengenai perlindungan hak TKI dan keluarganya.
Kata Kunci: Pernikahan Sirri, status anak, pekerja migran Indonesia, itsbat nikah
Аннотация:
В последние десятилетия в Малайзии наблюдался массовый приток индонезийских рабочих-мигрантов или TKI (Tenaga Kerja Indonesia -  Индонезийские рабочие) как легально, так и нелегально. К сожалению, как легальные, так и нелегальные трудящиеся-мигранты столкнулись с неофициальными (Sirri) проблемами в браке и со своими детьми. В этом исследовании будет проанализирован процесс легализации индонезийских браков трудящихся-мигрантов в Малайзии. Исследование проводилось в районе полуострова Малайзия с использованием качественного метода исследования. Результат показывает, что процесс легализации столкнулся с некоторыми препятствиями, такими как; (1) Малазийское регулирование, которое запрещает вступление в брак при заключении трудового договора с трудящимися-мигрантами; (2) Трудность выполнения требований для ее бат-никах (легализация брака) из-за фактора расстояния до посольства Индонезии, трудностей с получением разрешения на отпуск от работодателя и строгого администрирования программы итбат-никах, таких как требования упоминание о том, что заявитель еще не состоял в браке по месту своего происхождения. Брак (Sirri), заключенный (TKI – индонезийские рабочие) в Малайзии, вызвал много проблем, например, в отношении статуса гражданства их детей. Они не могут быть задокументированы путем предоставления им свидетельства о рождении, паспорта и других документов. Кроме того, их права не защищены законом. Это исследование будет иметь последствия для политики правительства Индонезии в отношении защиты прав (TKI – индонезийские рабочие) и его семьи.
Ключевые Слова: брак (Sirri), статус детей, индонезийские трудовые мигранты, итбат никах
Keywords
Sirri Marriage, children status, Indonesian migrant workers, itsbat nikah
References
Abidin, Z. "Pencatatan Perkawinan Warga Negara Indonesia (WNI) di Johor Bahru, Malaysia", Paper, November 3, 2017, pp.120.
Adill, S.U. "Analisis Hukum Terhadap Faktor-Faktor Yang Melatarbelakangi Terjadinya Perkawinan Sirri dan Dampaknya Terhadap Perempuan (Istri) dan Anak-Anak," Jurnal Dinamika Hukum, Vol. 11, Februari 2011, pp.104-111.
Anggriani, R. "Perlindungan Hukum Bagi Irregular Migrant Workers Indonesia di Kawasan Asia Tenggara (Dalam Perspektif Hukum HAM Internasional)", Yuridika, Vol 32, Iss 2, (2017), pp. 310-335.
Austin, M. "Defending Indonesia's Migrant Domestic Workers" in Ward Berenschot, Henk Schulte Nordholt, Laurens Bakker (ed.), Citizenship and Democratization in Southeast Asia, Amsterdam: Brill, 2017.pp. 268-270.
Buku Saku Tenaga Kerja Indonesia, Tawau: Konsulat Republik Indonesia.
Chin, C.B.N. "Walls of Silence and Late Twentieth Century Representations of the Foreign Female Domestic Worker: The Case of Filipina and Indonesian Female Servants in Malaysia." The International Migration Review, Vol. 31, No. 2 (Summer, 1997).pp. 353-385.
Clark, M. "Labour migration flows and regional integration in Southeast Asia" in Juliet Pietsch, Marshall Clark (ed.), Migration and Integration in Europe, Southeast Asia, and Australia: a Comparative, Amsterdam: Amsterdam University Press, 2015, pp. 105.
Gurowitz, A. "Migrant Rights and Activism in Malaysia: Opportunities and Constraints", The Journal of Asian Studies, Vol. 59, No. 4 (Nov. 2000), pp. 863-888.
Hugo, G. "Indonesian Labour Migration to Malaysia: Trends and Policy Implications", Southeast Asian Journal of Social Science, Vol. 21, No. 1 (1993), pp. 36-70.
Killias, O. 'Illegal' Migration as Resistance: Legality, Morality, and Coercion in Indonesian Domestic Worker Migration to Malaysia, Asian Journal of Social Science, Vol. 38, No. 6 (2010): 897-914.
Shahrullah, R.S.T.; Win S. "Human Rights Protection for Indonesian Migrant Workers: Challenges For ASEAN," Mimbar Hukum". Vol. 29, No. 1, February 2017, pp.123-134.
Soejono, Metode Penelitian Hukum, Jakarta: Rineka Cipta, 2003, pp.110.
Wahyu S., R. "Kedudukan Hukum Isbat Perkawinan Luar Negeri", Asy-Syari'ah, Vol. 17 No. 2, Agustus 2015, pp. 11-122.
https://www.jawapos.com/radarmadura/read/2017/11/04/24371/kbri-fasilitasi-pendidikan-anak-tki-di-malaysia
https://www.jawapos.com/radarmadura/read/2017/11/04/24371/kbri-fasilitasi-pendidikan-anak-tki-di-malaysia.
http://kbr.id/berita/042017/50_ribu__anak_tki_di_sabah_malaysia_tak_punya_identitas_/89921.html
http://www.mahfudztejani.com/2013/01/itsbat-perkawinan-solusi-perkawinan-sirri-tki-di.html
http://kbrikualalumpur.org/w/2017/02/25/wni-meperkawinan-di-malaysia/
DOI:
https://doi.org/10.15408/jch.v7i1.10341
Abstract - 0 PDF - 0
Refbacks
There are currently no refbacks.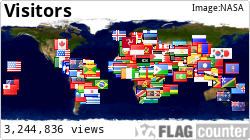 licensed under a Creative Commons Attribution-ShareAlike 4.0 International