Tadabbur: Jurnal Integrasi Keilmuan
Tadabbur: Jurnal Integrasi Keilmuan
Tadabbur is published by the Mahad Al-Jami'ah UIN Syarif Hidayatullah Jakarta. Tadabbur aims to promote students' articles concerning on every aspect of the area of Islamic studies (thoughts, practices, beliefs, institutions, and civilizations) across all content areas and disciplines, with an emphasis on interdisciplinary studies on various fields of general knowledge in the Muslim community. Tadabbur publishes biannually (June and December). As a peer-reviewed Indonesian journal, the journal welcomes scholarly interdisciplinary works relating to Islam written in Indonesian, English, or Arabic.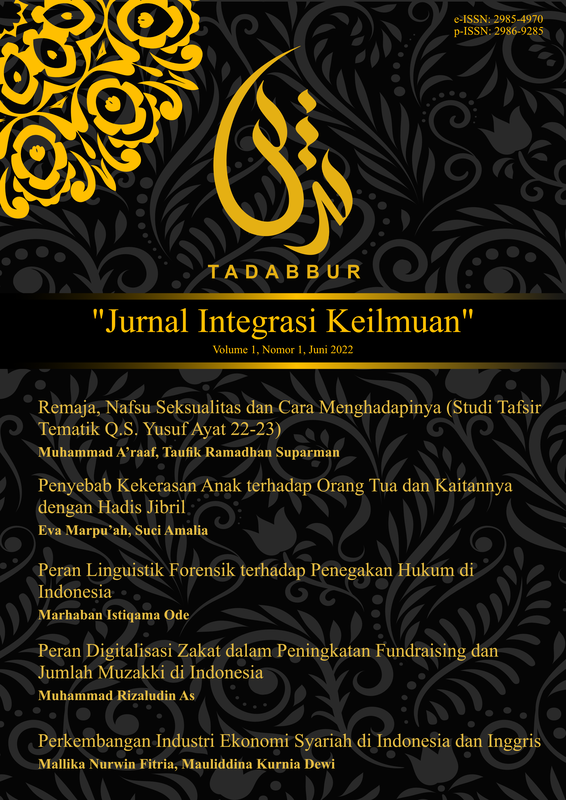 No announcements have been published.
Vol 2, No 01 (2023): Tadabbur: Jurnal Integrasi Keilmuan