Indonesian State Owned Enterprises (BUMN or SOEs) and the Urgency of Implementation of Principle of 'Business Judgment Rule'
Abstract
Abstract:
State-owned enterprises (SOEs or BUMN) companies need management which generally emphasizes governance which is more concerned with the principles of efficiency and effectiveness. In reality, it is evident that in Indonesia state-owned companies have an enormous economic and social role, and are an extraordinary force for the economic sector. In Singapore and Malaysia, SOEs also contribute greatly to economic activities. In Indonesia, SOEs are included in several diverse sectors or fields of business, from banking, energy, food, infrastructure, and transportation on sea, land, and air. A total of 118 SOEs in 2015 with a total asset of 5,395 trillion rupiahs would certainly be able to make a greater contribution to economic growth in 2016 if they can synergize in managing the business sector. SOEs' assets are also estimated to be greater through the SOE asset revaluation process. The Constitutional Court in case number 48 / PUU-XI / 2013 and case No. 62 / PUU-X1 / 2013 dated May 22, 2013, decided that management SOEs must use the principle of Business Judgment Rule. In the verdict, it is also stated that state-owned finances are state finance. As a result, this verdict brings legal certainty about the position of SOEs' finance. This paper explains that the development of state-owned enterprises-SOEs as a corporation that brings social and business missions is facing constitutional juridical problems and facing the challenges of globalization. Factually, at this time legal development cannot be separated from the influence of globalization. Globalization in the economic field has affected various fields of the business sector in the world.
Keywords: State-Owned Enterprises; Globalization; Economic Law; Principle; Business Judgment Rule; Corporation; Indonesia.
Abstrak:
Badan Usaha Milik Negara (BUMN) membutuhkan manajemen yang umumnya menekankan tata kelola yang lebih mementingkan prinsip efisiensi dan efektivitas. Pada kenyataannya, terbukti bahwa di Indonesia perusahaan milik negara memiliki peran ekonomi dan sosial yang sangat besar, dan merupakan kekuatan dan pendorong ekonomi yang luar biasa. Di Singapura dan Malaysia, BUMN juga berkontribusi besar pada kegiatan ekonomi. Di Indonesia, BUMN termasuk dalam sejumlah sektor atau bidang usaha yang beragam, mulai dari perbankan, energi, makanan, infrastruktur, dan transportasi, baik laut, darat dan udara. Sebanyak 118 BUMN pada 2015 dengan total aset Rp5.395 triliun tentu akan mampu memberikan kontribusi yang lebih besar bagi pertumbuhan ekonomi 2016 jika mereka bisa bersinergi dalam mengelola sektor bisnis. Aset BUMN juga diperkirakan lebih besar melalui proses revaluasi aset BUMN. Mahkamah Konstitusi dalam kasus nomor 48/PUU-XI/2013 dan kasus No. 62/PUU-X1/2013 tanggal 22 Mei 2013, memutuskan bahwa manajemen BUMN harus menggunakan prinsip Aturan Penilaian Bisnis. Dalam putusan itu, dinyatakan juga bahwa keuangan milik negara adalah keuangan negara. Akibatnya, putusan ini membawa kepastian hukum tentang posisi keuangan BUMN. Makalah ini menjelaskan bahwa pengembangan BUMN sebagai perusahaan yang melakukan misi sosial dan bisnis menghadapi masalah yuridis konstitusional dan menghadapi tantangan globalisasi. Secara faktual, saat ini perkembangan hukum tidak dapat dipisahkan dari pengaruh globalisasi. Globalisasi di bidang ekonomi telah mempengaruhi berbagai bidang sektor bisnis di dunia.
Kata kunci: Perusahaan Milik Negara; Globalisasi; Hukum Ekonomi; Prinsip; Aturan Penilaian Bisnis; Perusahaan; Indonesia.
 Аннотация:
BUMN нуждаются в управлении, которое, как правило, делает упор на принципы эффективности и результативности. На самом деле очевидно, что в Индонезии BUMN играют огромную экономическую и социальную роль и являются исключительной силой и экономическим двигателем. В Сингапуре и Малайзии BUMN также вносят большой вклад в экономическую деятельность. В Индонезии BUMN входят в ряд различных секторов или сфер бизнеса, таких как банковское дело, энергетика, продовольствие, инфраструктура и транспорт, как морской, наземный и воздушный. В общей сложности 118 BUMN в 2015 году с общим активом 5,395 триллионов рупий, несомненно, смогут внести больший вклад в экономический рост в 2016 году, если они смогут объединить усилия в управлении бизнес-сектором. Активы BUMN также оцениваются как более значимые в процессе переоценки активов BUMN. Конституционный суд по делу № 48/PUU-XI/2013 и делу № 62/PUU-X1/2013 от 22 мая 2013 г. постановил, что руководство BUMN должно использовать принцип Правила Делового Суждения. В постановлении также указывалось, что финансы BUMN являются государственными финансами. В результате это решение вносит юридическую определенность в отношении положения финансов BUMN. В этой статье объясняется, что развитие BUMN как корпорации, выполняющей социальные и бизнес-задачи, сталкивается с конституционными юридическими проблемами и проблемами глобализации. Фактически, в настоящее время правовое развитие невозможно отделить от влияния глобализации. Глобализация в экономической сфере повлияла на различные сферы бизнеса в мире.
Ключевые слова : Государственные Предприятия; Глобализация; Экономический закон; Принцип; Правило Делового Суждения; Корпорация; Индонезия.
Keywords
State-Owned Enterprises; Globalization; Economic Law; Principle; Business Judgment Rule; Corporation; Indonesia
References
Data Observation. (2020, March 25). Retrieved from Sindo News: https://ekbis.sindonews.com/read/ 1308869/35/28-bank-terbesar-dunia-beraset-lebih-usd1-triliun-11-dari-asia-1527226276
Article 8 of Law No. 49 Prp of 1960 about the State Receivables Affairs Committee. (n.d.).
Asshiddiqie, J. (2010). Konstitusi Ekonomi. Jakarta: PT. Kompas Media Nusantara.
Atmadja, A. P. (1986). Mekanisme Pertanggungjawaban Keuangan Negara: Suatu Tinjuan Yuridis. Jakarta: Gramedia.
Atmadja, A. P. (2005). Keuangan Publik Dalam Perspektif Hukum: Teori, Praktik, dan Kritik. Jakarta: The University of Indonesia Faculty of Law Publishing Agency.
atmadja, A. P. (2007). Badan Pemeriksa Keuangan Selaku Auditor dari Perspektif BUMN. Business Law Journal, 26(1), 26.
Atmadja, A. P. (2010). Keuangan Publik Dalam Perspektif Hukum: Teori, Praktik, dan Kritik. Jakarta: Rajawali Press.
Boen, H. S. (2008). Bianglala Business Judgment Rule. Jakarta: PT. Tata Nusa.
Camer., B. A. (2014). Black's Law Dictionary. Massachusetts: Thomson West.
Eckstein, O. (1981). Keuangan Negara. Jakarta: PT. Bina Aksara.
Hartono, S. R. (2007). Hukum Ekonomi Indonesia. Malang: Bayu Media Publishing.
Ilmar, A. (2012). Hak Menguasai Negara Dalam Privatisasi BUMN. Jakarta: Kencana Prenada Media Grup.
Ismail, T. (2007). Peranan BUMN dalam Perspektif Pendapatan Negara: Tinjauan Dari Perspektif PajaK. Business Law Journal, 26(1), 40.
Khairandy, R. (2007). Konsepsi Kekayaan Negara yang Dipisahkan Dalam Perusahaan Negara. Business Law Journa, 26(1), 32.
Letsou, P. V. (2001). Implications of Shareholder Diversification On Corporate Law And Organization: The Case of The Business Judgment Rule. Chicago-Kent Law Review, 77, 181.
Mandelson, W. (1970). Law and The Development of Nations. The Journal of Politics, 32, 225.
Nasution, B. (2008). Tanggung jawab Direksi dan Komisaris Dalam Pengelolaan Perseroan Terbatas Bank. the Bank Management Day (p. 1). Surabaya: Bank Indonesia and the Banking Compliance Text Communication Forum.
Nasution, B. (2012). Pengatuam dan Pengawasan Lembaga Jasa Keuangan Menurut Undang-Undang Nomor 21 Tahun 2011 Tentang Otoritas Jasa Keuangan", Paper, Presented at . the Socialization of Law Number 21 Year 2011 concerning the Financial Services Authority, Integrated Financial Services Industry Supervision (p. 2). Medan: The Capital Market and Financial Institution Supervisory Agency and University of Medan Area.
Prasetio. (2014). Dilemma BUMN Benturan Penerapan Business Judgement Rule (BJR) Dalam Keputusan Bisnis Direksi BUMN. Jakarta: Rayyana Komunikasindo.
Rajagukguk, E. (2000). Peranan Hukum Dalam Pembangunan Ekonom (Vol. 720). Jakarta: Fakultas Hukum Universitas Indonesia.
Sjahdeini, S. R. (2001). Tanggungjawab Pribadi Direksi dan Komisaris. Journal of Business Law, 14.
Thaib, D., Hamidi, J., & Huda, N. (1999). Teori Hukum dan Konstitusi. Jakarta: Rajawali Press.
Theberge, L. J. (1980). Law and Economic Development. Journal of International Law and Policy, 9, 232.
Tjandra, W. R. (2006). Hukum Keuangan Negara. Jakarta: Gramedia Widiasarana Indonesia.
Trubek, D. M. (1972). Toward a Social Theory of LawL AN Essay on the Study of Law and Development. The Yale Law Journal, 82(1), 4.
DOI:
https://doi.org/10.15408/jch.v8i1.15042
Abstract - 0 PDF - 0
Refbacks
There are currently no refbacks.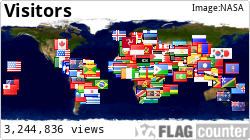 licensed under a Creative Commons Attribution-ShareAlike 4.0 International