Роль Спецслужб В устранении Неповиновения или Мятежных Действий В Индонезии И Филиппинах (Role of Secret Agent Institutions in Eradication of Rebels In Indonesia and Philippines)
Abstract
Abstract:
A country that has internal problems tends to be faced with problems of its citizens' loyalty and nationalism. There are some citizens in an area of state sovereignty who in fact do group and organized activities against the legitimate government, or make efforts to seize power, or want to be part of an independent region or full autonomy. In order to overcome this, the government established an Intelligence agency (state secret agent) to monitor and spy on and find information about opponents. In Indonesia itself, in several ministries, they have their own intelligence agencies, as well as the Philippines, which has the world's best secret agents. In this paper, the role of Intelligence (secret agent) will be answered in eradicating the insurgency or rebellion movement. This study uses qualitative analysis methods, so it is expected to be able to contribute and input for the next government stakeholders.
Keywords: Intelligence, Rebellion, Indonesia, Philippines
Abstrak:
Negara-negara yang memiliki problem internal Dalam Negeri biasanya dihadapkan pada permasalahan loyalitas dan nasionalisme warganya. Ada sebagaian warga negara dalam suatu wilayah kedaulatan negara yang ternyata malah melakukan kegiatan berkelompok dan terorganisir untuk melawan pemerintahan yang sah, atau melakukan upaya perebutan kekuasaan, atau menginginkan sebagaian wilayah merdeka atau otonomi penuh. Guna mengatasi hal tersebut, maka pemerintah membentuk Lembaga Intelijen (agen rahasia negara) untuk mengawasi dan memata-matai serta mencari informasi pihal lawan. Di Indonesia sendiri di beberapa kementerian telah memiliki lembaga intelijennya sendiri-sendiri, begitu pula halnya dengan Filipina yang ternyata memiliki agen rahasia terbaik dunia. Dalam tulisan ini ingin menjawab peran Intelijen (agen rahasia) dalam memberantas gerakan insurjensi atau pemberontakan tersebut. Penelitian ini menggunakan metode kualitatif analisis, sehingga diharapkan dapat memberikan kontribusi dan masukan bagi pemangku kendali pemerintahan berikutnya.
Kata Kunci: Intelijen, Insurjensi, Indonesia, Filipina
Аннотация:
Страны, имеющие внутренние проблемы, обычно сталкиваются с проблемами лояльности и национализма своих граждан. В государстве существуют граждане, которые фактически проводят групповые и организованные действия для борьбы с законным государством, или пытаются захватить власть всей страны или части независимого региона или отдельной автономии. Для преодоления подобных проблем, государство создало спецслужбу (секретного агента государства) для наблюдения, шпионажа, и поиска информации о противниках. При  нескольких министерствах Индонезии существуют свои спецслужбы, а также они есть в Филиппинах, где работают лучшие в мире секретные агенты. Эта статья посвящена вопросу о том, какую роль играет агентура (секретные агенты) в ликвидации движения неповиновения (мятежных действий). В данном исследовании используется метод качественного анализа. Мы полагаем, Мы полагаем что это исследование поможет внести вклад в познания на данную тему для будущих лидеров государств заинтересованных сторон. 
Ключевые слова: Разведка, Неповиновение, Индонезия, Филиппины
Keywords
Разведка, Неповиновение, Индонезия, Филиппины
References
Aji, A.M. "Pemberatasan Tindak Pidana Terorisme di Indonesia (Analisis Terhadap Undang-Undang Nomor 15 dan 16 Tahun 2003 Berdasarkan Teori Hukum)," Jurnal Cita Hukum, Vol. 1, No. 1 (2013).
Aji, A.M.; Yunus, N.R. Basic Theory of Law and Justice, Jakarta: Jurisprudence Institute, 2018.
Aktualita. (2016, April 10). from http://www.aktualita.co/pasukankhusus-filipina-ranger-scout-unittempur-anti-gerilya-terbaik-didunia/9603/.diakses 17 Juli 2016
Ayu, I. "Peran Militer dalam Kontra-Insurjensi di Filipina," Jurnal Prodi Peperangan Asimetris, Volume 3, Nomor 1, April 2017.
Fowler, M. Philippine Counterinsurgency Strategy; Then and Now. Small Wars Foundation, 2011.
Freeman, M.; and at all. Gangs and Guerrillas; ideas fro counterinsurgency and counterterrorism. Naval Postgraduate Schoo, 2011.
https://en.wikipedia.org/wiki/National_Intelligence_Coordinating_Agency pada tanggal 26 juni 2015
Khaerina, H. "Perbandingan Kebijakan Desentralisasi Asimetris Antara Filipina Selatan dan Indonesia." Jurnal Prodi Peperangan Asimetris, Juni 2017, Volume 3 Nomor 2.
Konsep Pengembangan doktrin territorial dalam rangka menghadapi insurjensi dan terorisme di Indonesia http://www.tandef.net/konsep-pengembangan-doktrin-teritorial-dalam-rangka-menghadapi-insurjensi-dan-terorisme-di-indonesi-0 diakses pada 24 Juni 2015
Maggalatung, A.S. "Hubungan Antara Fakta Norma, Moral, Dan Doktrin Hukum Dalam Pertimbangan Putusan Hakim," Jurnal Cita Hukum, Vol. 2, No. 2 (2014).
National Intelligence Coondinating Agency. Diakses dari pada tanggal 23 Juni 2015
Prabowo, S. Operasi Lawan Insurjensi, bukan hanya Operasi Militer, Jakarta: Pusat Pengkajian Strategi Nasional, 2013.
Providing For The Creation of The National Intelligence Coordinating Agency diakses dari http://www.lawphil.net/executive/execord/eo1987/eo_246_1987.html
Richard, K. Rebellion and repression in the philipines, Filipina: Yale University Press, 1989.
Sasongko, S. "Diplomasi Insurjensi Dalam Peperangan Asimetrik," dalam Jurnal Defendonesia, Volume 1 Nomor 1, Desember 2013.
Shindyawati, "Desentralisasi Dalam Integrasi Nasional; Studi Kasus: Gerakan Aceh Merdeka (Gam) Di Indonesia Dan Gerakan Pemberontak Moro Di Filipina," on The Indonesian Journal of Politics and Policy (IJPP), Volume 1– Nomor 1, Januari 2019.
Teamy, K.; and all. Organizing Intelligence for Counterinsurgency. Military Review, 2008.
Utama, L. (2016, April 1). from http://nasional.news.viva.co.id/news/read/755020-ini-pasukan-khususfilipina-yang-ditakuti-abusayyaf.diakses pada 17 Juli 2016.
Yulianto, E. "Penentuan Jalur Serangan Dalam Operasi Lawan Insurjensi Daerah Perkotaan Menggunakan Data Penginderaan Jauh dan SIG," dalam Majalah Geografi Indonesia, Vol. 25, No. 1, Maret 2011.
DOI:
https://doi.org/10.15408/jch.v7i1.10943
Abstract - 0 PDF - 0
Refbacks
There are currently no refbacks.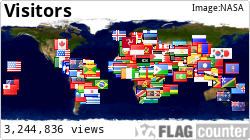 licensed under a Creative Commons Attribution-ShareAlike 4.0 International