Mekanisme Penggantian Antar Waktu (Paw) Anggota Dpr dan Implikasinya Dalam Konsep Perwakilan Rakyat
Abstract
Mechanism alteration of a ruling Member of Parliament (MP) and Its Implication to People Representation Concept. Alteration of a ruling Member of Parliament functioned as mechanism of control to political party that has representative in Parliament.  This regulation is obviously regulated in accordance with Act No 27 Year 2009 relating to People Representative Assembly, House of Representative and House of Regional Representative and Local House of Representative.  Nowadays, alteration of ruling MP becomes an effective mean to get rid of the MP whose ideas and visions are different with the political party where they belong. On the other hand, the existence of Member of Parliament is because of the election.
Keywords
Alteration of a ruling Member of Parliament (MP), People Representation Concept
References
Asshiddiqie, Jimly, Hukum Tata Negara dan Pilar-pilar Demokrasi, (Jakarta: Konstitusi Press, 2005)
Budiardjo, Miriam, Dasar-dasar Ilmu Politik, (Jakarta: Gramedia Pustaka Utama, 1992)
FORMAPPI, Lembaga Perwakilan Rakyat di Indonesia, (Jakarta: FORMAPPI, 2005)
Huda, Ni'matul, Hukum Tata Negara Indonesia, (Jakarta: RajaGrafindo Persada, 2006)
Kusuma, B. Ananda, Jurnal Konstitusi Volume 3 Nomor 4 Tentang Recall, (Jakarta: MK RI, 2006)
Mahfud MD, Politik Hukum Di Indonesia, (Jakarta: Rajawali Pers, 2009)
Mh. Isnaeni, MPR-DPR sebagai Wahana Mewujudkan Demokrasi Pancasila, (Jakarta: Yayasan Idayu, 1982)
Moh. Mahfud MD, Perkembangan Politik Hukum, Studi tentang Pengaruh Konfigurasi Politik terhadap Produk Hukum di Indonesia, (Yogyakarta: FH UGM Press, 1993)
Munandar, Haris, Pembangunan Politik, Situasi Global dan Hak Asasi Manusia, (Jakarta: Gramedia, 1994)
Mahendra, Ihza, Yusril, Dinamika Tatanegara Indonesia, (Jakarta: Gema Insani Press, 1996)
Napitupulu, Paimin, Menuju Pemerintahan Perwakilan, (Bandung: Alumni, 2007)
Noer, Deliar, Mohammad Hatta Suatu Biografi Politik, (Jakarta: LP3ES, 1989)
Pamungkas, Bintang Sri Saya Musuh Politik Soeharto, (Jakarta: Pijar Indonesia, 1994)
Salang, Sebastian, Menghindari Jeratan Hukum Bagi Anggota Dewan, (Jakarta: PT. Penebar Swadaya, 2009)
Samega, Indra, Menata Negara, Usulan LIPI tentang RUU Politik, (Bandung: Mizan, 1998)
Sanit, Arbi, Perwakilan Politik Di Indonesia, (Jakarta: Rajawali, 1985)
Yuhana, Abdy, Sistem Ketatanegaraan Indonesia Pasca Perubahan UUD 1945, (Bandung: Fokusmedia, 2009)
DOI:
https://doi.org/10.15408/jch.v1i2.2991
Abstract - 0 PDF - 0
Refbacks
There are currently no refbacks.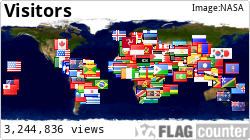 licensed under a Creative Commons Attribution-ShareAlike 4.0 International