Conceptualization and Problems in the Implementation of Fostered Children's Health Services to Support the Progressiveness of the Child Criminal Justice System in Tangerang Children's Penitentiary
Abstract
Abstract:
The existence of new thoughts rergarding on the fostering function becomes more than an entrapment, but also functioned on social rehabilitation and reintegration of prison-assisted children system that has long been known called a penal system. Protection of children in all activities is conducted to guarantee and protect their rights so they can live, grow, develop and participate optimally according to human dignity and get the protection from violence and discrimination. Although various improvements have been conducted regarding the criminal management for children in prison, such as conditional criminal punishment, parole, and special prosecution institutions, but basically the nature of the penalties and child health services still departs from the principle and the prison system. For this reason, efforts should be made to ensure that youngsters behave according to the existed norms. To achieve this goal, those efforts are required to foster, maintain and improve the welfare of children. This study uses qualitative research method with empirical-normative approach. The result of the study shows that the system of imprisonment and guidance based on Law Number 12 of 1995 concerning Penitentiary, which is accompanied by an institution "prison house", are gradually seen as a system and media that are no longer suitable to the concept of rehabilitation and social reintegration. Hence, the child prisoners cannot be directed to have an awareness for not commiting a crime, and back as a good citizen and responsible for themselves.
Keywords: Child Criminal Justice System, Fostered Children's Health Services, Tangerang
Abstrak:
Adanya pemikiran-pemikiran baru mengenai fungsi pembinaan yang tidak lagi sekedar penjeraan, tetapi juga merupakan suatu usaha rehabilitasi dan reintegrasi sosial terhadap anak warga binaan pemasyarakatan yang telah melahirkan suatu sistem pembinaan yang sejak lama dikenal dan dinamakan dengan sistem pemasyarakatan. Perlindungan anak dalam segala kegiatan dilakukan untuk menjamin dan melindungi anak dan hak-haknya, agar dapat hidup, tumbuh, berkembang dan berpartisipasi secara optimal sesuai dengan harkat dan martabat kemanusiaan, serta mendapat perlindungan dari kekerasan dan diskriminasi. Walaupun telah diadakan berbagai perbaikan mengenai tatanan sel-sel pemidanaan terhadap anak di lembaga pemasyarakatan, seperti pranata pidana bersyarat, pelepasan bersyarat, dan pranata khusus penuntutan, namun pada dasarnya sifat pemidanaan dan pelayanan kesehatan anak masih bertolak dari azas dan sistem pemenjaraan. Penelitian ini menggunakan metode penelitian Kualitatif dengan pendekatan normatif empiris. Hasil penelitian menyatakan bahwa sistem pemenjaraan dan pembinaan yang dilakukan berdasarkan Undang-Undang Nomor 12 tahun 1995 tentang Lembaga Pemasyarakatan, yang disertai dengan lembaga "rumah penjara" secara beransur-ansur dipandang sebagai suatu sistem dan sarana yang tidak lagi sejalan dengan konsep rehabilitasi dan reintegrasi sosial. Sehingga narapidana anak belum dapat diarahkan untuk dapat sadar agar tidak melakukan kejahatan atau tindak pidana, dan dapat kembali menjadi warga masyarakat yang baik dan bartanggungjawab bagi dirinya sendiri.
Kata Kunci: Sistem Peradilan Pidana Anak, Layanan Kesehatan Anak Asuh, Tangerang
Аннотация:
Существование новых мыслей, касающихся функции воспитания, которая становится не только средством устрашения, но также и попыткой социальной реабилитации и реинтеграции детей, получающих помощь в тюрьме, порождает систему сопровождения, которая давно известна и называется пенитенциарной системой. Защита детей во всех видах деятельности, направленной на то, чтобы гарантировать и защищать детей и их права, с тем чтобы они могли оптимально жить, расти, развиваться и участвовать в жизни в соответствии с достоинством человека и получить защиту от насилия и дискриминации. Хотя были сделаны различные улучшения в отношении уголовных мер для детей в тюрьмах, таких как условные преступные учреждения, условно-досрочное освобождение и специальные органы прокуратуры, но в основном характер наказаний и служб зравоохранения детей все еще отходит от принципа пенитенциарной системы.  В этом исследовании применялся качественный метод исследования с эмпирическим нормативным подходом. Результаты исследования показали, что система тюремного заключения и сопровождения, основанная на Законе № 12 1995 года о Пенитенциарных Учреждениях, который сопровождался учреждением "тюремного дома", постепенно рассматривалась как система и средства, которые больше не подходят для концепции реабилитации и социальной реинтеграции. Следовательно, дети-заключенные пока не могут быть направлены к осознанию того, что они не совершат преступления и вернутся в качестве добропорядочного гражданина и будут нести ответственность за себя.
Ключевые слова: Система уголовного правосудия несовершеннолетного преступника, Служба зравоохранения по воспитанникам детских домов, Тангеранг
Keywords
Child Criminal Justice System, Fostered Children's Health Services, Tangerang
References
Aqsa, A., & Isnur, M. (2012). Mengawal Perlindungan Anak Berhadapan Dengan Hukum. Jakarta: LBH Jakarta.
Bagong, Suyanto, & Sutinah. (2005). Metode Penelitian Sosial Berbagai Alternatif Pendekatan. Yogyakarta: Pustaka.
Hadisuprapto, P. (2006). Peradilan Restotarif: Model Peradilan Anak Indonesia Masa Datan. Semarang: Fakultas Hukum Undip.
Kratcoski, P. C. (2004). Correstional Counseling and Treatment. USA: Waveland Press Inc.
Manan, B. (2008). Restorative Justice (Suatu Perkenalan) dalam Refleksi Dinamika Hukum Rangkaian Pemikiran dalam Dekade Terakhir. Jakarta: Perum Percetakan Negara RI.
Marlina. (2010). Pengantar Konsep Diversi dan Restorative Justice Dalam Hukum Pidana. Medan: USU Press.
Nola, L. F. (2014, September). Keadilan Restoratif Tindak Pidana Anak. Info Singkat Hukum, 17(I).
Pramesti, T. J. (2014, August 25). Hal-Hal Penting yang Diatur dalam UU Sistem Peradilan Anak. Retrieved from HukumOnline: https://www.hukumonline.com/klinik/detail/ulasan/lt53f55d0f46878/hal-hal-penting-yang-diatur-/
Siregar, M. (2007). Pedoman Praktis Melindungi Anak dengan Hukum Pada Situasi Emergensi dan Bencana Alam. Medan: Pusat Kajian dan Perlindungan Anak.
Soekanto, S. (2007). Faktor-Faktor yang Mempengaruhi Penegakan Hukum. Jakarta: Raja Grafindo.
Supriyono. (2000). Sistem Pengendalian Manajemen. Jakarta: Erlangga.
Susanto, A. (2004). Sistem Informasi Manajemen: Konsep dan Pengembangan. Bandung: Lingga Jaya.
Tangkilisan, N. H. (2005). Manajemen Publik. Jakarta: PT. Gramedia Widiasarana.
Zulfa, E. A. (2009). Ringkasan Disertasi: Keadilan Restoratif di Indonesia. Jakarta: PT. Bumi Aksara.
Law Number 11 of 2012 concerning the Juvenile Justice System.
Law Number 12 of 1995 concerning Penitentiary.
Law Number 23 of 2003 concerning Child Protection.
Law Number 3 of 1997 concerning Juvenile Courts.
Law Number 35 of 2014 Amendment to Law Number 23 of 2003 concernig Child Protection.
DOI:
https://doi.org/10.15408/jch.v8i1.15039
Abstract - 0 PDF - 0
Refbacks
There are currently no refbacks.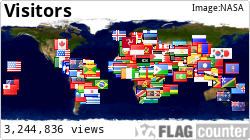 licensed under a Creative Commons Attribution-ShareAlike 4.0 International