Perlindungan Merek Terdaftar Dari Kejahatan Dunia Maya Melalui Pembatasan Pendaftaran Nama Domain
Abstract
Abstract: The Protection of Registered Trademark of Cyber Crime Through The Restriction of The Domain Name Registration. The progress of science and technology has implications for the progress of the current trading method. It is not only done conventionally but also carried out through cyberspace. Trading in the virtual world requires the use of a domain name (cyber squatting) as a differentiator between one company with other companies. Law No. 11 Year 2008 on Information and Electronic Transactions regulate the use of domain names and emphasize the element of good faith in the implementation. In practice, there is a breach of the domain name registration is a crime which is the trademark or name that has a commercial value. This paper is going to examine aspects of protection-registered trademark of cyber crime through the restriction of the domain name registration and implementation of good faith.
Abstrak: Perlindungan Merek Terdaftar Dari Kejahatan Dunia Maya Melalui Pembatasan Pendaftaran Nama Domain. Kemajuan ilmu dan teknologi membawa implikasi pada kemajuan metode perdagangan yang saat ini bukan hanya dilakukan secara konvensional, namun juga dilakukan melalui dunia maya. Perdagangan dalam dunia maya mensyaratkan penggunaan nama domain (cyber squatting) sebagai pembeda antara satu perusahaan dengan perusahaan yang lainnya. Undang-Undang No. 11 Tahun 2008 Tentang Informasi dan Transaksi elektronik mengatur penggunaan nama domain tersebut dan menekankan unsur iktikad baik dalam pelaksanaannya. Prakteknya, terdapat pelanggaran nama domain tersebut yang merupakan merupakan kejahatan pendaftaran merek dagang atau nama yang memiliki nilai komersial. Tulisan ini hendak mengkaji aspek perlindungan merek terdaftar dari kejahatan dunia maya melalui pembatasan pendaftaran nama domain dan pelaksanaan iktikad baik.


Keywords
Domain Name, The Protection of Registered Trademark
References
Arief, Barda Nawawi, Tindak Pidana Mayantara; Perkembangan Kajian Cyber Crime di Indonesia, Jakarta: Raja Grafindo Perkasa, 2006.
Farid, Zainal Abidin, Hukum Pidana I, Jakarta: Sinar Grafika, 1995.
Istijanto, 63 Kasus Pemasaran Terkini Indonesia; Membedah Strategi dan Taktik Pemasaran Baru, Jakarta: Elek Media Komputindo.
Makarim, Edmon, Kompilasi Hukum Telematika, Cet.2, Jakarta: Raja Grafindo Persada, 2004.
Mansur, Didi M.Arief. Cyber Law; Aspek Hukum Teknologi Informasi, Bandung: Refika Aditama, 2005.
Oetama, Budi Sutedjo Dharma, E-Education; Konsep Teknologi dan Aplikasi Internet Pendidikan, Yogyakarta: Andi, 2002
Ramli, M.Ahmad, Cyber Law dan HAKI, Cet.2, Bandung: Refika Aditama, 2006.
Rahardjo, Budi, Memahami Teknologi Informasi; Menyikapi dan Membekali Diri Terhadap Peluang dan Tantangan Teknologi Informasi, Jakarta: Elekmedia Komputindo, 2002
Satria, Riri, Etika Bisnis: Pentingkah?. Tabloid Outlet No.13/24 April- 08 Mei 2008
Sjahdeini, Sutan Remy, Kebebasan Berkontrak dan Perlindungan Seimbang bagi Para Pihak dalam Perjanjian Kredit di Indonesi,. Jakarta: Institut Bankir Indonesia, 1993
Tampubolon, Sabartua, Aspek Hukum Nama Domain di Internet, Jakarta: Tatanusa, 2003.
Wahid, Abdul dan Mohammad Labib, Kejahatan Mayantara (Cyber Crime), Cet.1. Bandung: Refika Aditama, 2005.
Faiz, Muhammad, Kemungkinan diajukan Perkara dengan Klausula Arbitrase ke Muka Pengadilan, www.panmuhamadfaiz.com., 12 September 2006
Nur, Muliadi, Asas Kebebasan Berkontrak dalam Kaitannya dengan Perjanjian Baku Standard Contract), www.pojokhukum.com
Kusadrianto, M. Doddy. Menciptakan Persaingan Usaha yang Sehat melalui Penerapan Prinsip Good Corporate Governance. www.KPPU.go.id. Wednesday: 26 Februari 2003.
DOI:
https://doi.org/10.15408/jch.v1i2.1463
Abstract - 0 PDF - 0
Refbacks
There are currently no refbacks.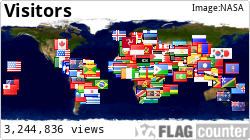 licensed under a Creative Commons Attribution-ShareAlike 4.0 International