Kontroversi Pembentukan Perppu Nomor 1 Tahun 2013 Tentang Mahkamah Konstitusi Dalam Ranah Kegentingan Yang Memaksa
Abstract
Abstract: The Controversy of Perppu Formation No. 1 in 2013 on the Constitutional Court in The Realm Emergency Force. The Placement of Government Regulation in Lieu of Law in the hierarchy of laws and regulations has the fluctuated time. This is an evident from the history of legislation in Indonesia, which puts Perppu on one side are on equal footing the law. The position change is caused due Perppu materially the same as the Act, and there are not formally Perppu Act but closer to the bill that implemented the Act because like the precarious conditions that force. The controversy also sparked debate later, whether the Court has the right to test Perppu or not, was the Parliament also has the authority to accept or reject the nearest Perppu during the trial. As for Perppu No. 1 of 2013 on the Constitutional Court established by the President to rescue the Court assessed by some not qualified in the realm crunch that forced, and even tended to be unconstitutional. However, some others assess in contrary has Perppu urgency to restore the name of the state agency that became the guardian of the constitution.
Abstrak: Kontroversi Pembentukan Perppu No. 1 Tahun 2013 Tentang Mahkamah Konstitusi Dalam Ranah Kegentingan Yang Memaksa. Penempatan Peraturan Pemerintah Pengganti Undang-Undang dalam hierarki peraturan perundangundangan dari masa ke masa bersifat fluktuatif. Terlihat dari sejarah peraturan perundang-undangan yang menempatkan Perppu di satu sisi berada setara dengan undang-undang dan di sisi lain berada di bawah undang-undang. Hal ini disebabkan karena secara materiil Perppu sama dengan undang-undang, dan secara formil Perppu bukanlah undang-undang, tetapi lebih dekat kepada RUU yang dilaksanakan laksana undang-undang karena kondisi genting yang memaksa. Perdebatan yang muncul, apakah MK berhak menguji Perppu atau tidak, sedang DPR juga memiliki kewenangan untuk menerima atau menolak Perppu pada masa sidang terdekat. Begitu pula halnya Perppu No. 1 tahun 2013 tentang MK yang dibentuk oleh Presiden guna penyelamatan MK dinilai oleh tidak memenuhi syarat dalam ranah kegentingan yang memaksa, bahkan cenderung inkonstitusional. Akan tetapi sebagian menilai sebaliknya, Perppu ini memiliki urgensitas guna memulihkan nama lembaga negara yang menjadi pengawal konstitusi ini
Keywords
Perppu, the Realm Emergency Force, Constitutional Court.
References
Ashiddiqie, Jimly, Hukum Tata Negara Darurat, Edisi ke-1, Jakarta: PT. RajaGrafindo Persada, 2007.
Manan, Bagir dan Kuntana Bagnar, Beberapa Masalah Hukum Tata Negara Indonesia, Bandung: Alumni, 1997.
Farida Indrati S., Maria, Ilmu Perundang-undangan: Jenis, Fungsi, dan Materi Muatan, (Buku 1), Edisi Revisi, Jakarta: Penerbit Kanisius, 2007.
Guza, Afnil (editor). Tiga UUD Republik Indonesia, Cet.ke-6, Jakarta: Asa Mandiri, 2006.
Soimin, Pembentukan Peturan Perundang-undangan Negara di Indonesia, Yogyakarta: UII Press, 2010.
Termorshuizen-Arts, Marjanne. Asas Legalitas Dalam Hukum Pidana Indonesia dan Belanda. Makalah yang disampaikan pada Ceramah Hukum Pidana, "Same Root, Different Development", FHUI Depok, 3-4 April, 2006.
Peraturan Perundang-undangan
Republik Indonesia,Undang-Undang Dasar Negara Republik Indonesia Tahun 1945
-------, Peraturan Pemerintah Pengganti Undang-Undang Nomor 23 Tahun 1959 Tentang Keadaan Bahaya.
-------, Peraturan Pemerintah Pengganti Undang-Undang Nomor 1 Tahun 2002 tentang Pemberantasan Tindak Pidana Terorisme.
-------, Undang-Undang Nomor 12 Tahun 2011 tentang Pembentukan Peraturan Perundang-undangan.
-------, Peraturan Presiden Nomor 68 Tahun 2005 tentang Tata Cara Mempersiapkan Rancangan Peraturan Pemerintah Pengganti Undang-Undang, Rancangan Peraturan Pemerintah, dan Rancangan Peraturan Presiden.
-------, Peraturan Pemerintah Pengganti Undang-Undang Nomor 1 Tahun 2006 tentang Perubahan Kedua Atas Undang-Undang Nomor 12 Tahun 2003 tentang Pemilihan Umum Anggota Dewan Perwakilan Rakyat, Dewan Perwakilan Daerah, dan Dewan Perwakilan Rakyat Daerah.
-------, Peraturan Pemerintah Pengganti Undang-Undang Nomor 3 Tahun 2009 tentang Perubahan Atas Undang-Undang Nomor 9 Tahun 1992 tentang Keimigrasian.
www.legalitas.org
www.mahkamahkonstitusi.go.id
DOI:
https://doi.org/10.15408/jch.v1i1.1454
Abstract - 0 PDF - 0
Refbacks
There are currently no refbacks.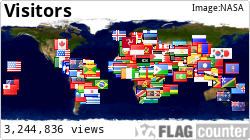 licensed under a Creative Commons Attribution-ShareAlike 4.0 International